Umami Burger-Costa Mesa. If you haven't heard of Umami Burger yet than you must be living under a rock.  If you didn't know already Umami is Japanese for the 5th flavor meaning savory taste. The 5 principle flavors are sweet, salty, sour, bitter and umami (savory). Just to drop you some knowledge on the beginnings of Umami Burger, Adam Fleishman opened the first location in LA on La Brea in 2009. In order to create the right Umami flavor he tested 100's of flavor combinations and ingredients from Japanese markets to get it correct. His hard work has paid off into the Umami Burger we all know and love. Umami Burger is a high end burger joint where you can get a beer with your combo meal instead of your normal coke. There are about 14 locations and they are expanding, but the interesting thing is each location has a signature burger which range from the Pizza Burger, Chicken Cordon Bleu, Mini Burgers, Lemon Miso Crab Melt, Triple Pork and Chicken Shoyu Burger to name a few.  I would be down to try every location's signature sandwich.  Some people say it is a little pricey for a burger restaurant but I think it is definitely well worth it; You get premium ingredients with original flavors.  Love Peace and Umami Burger Grease.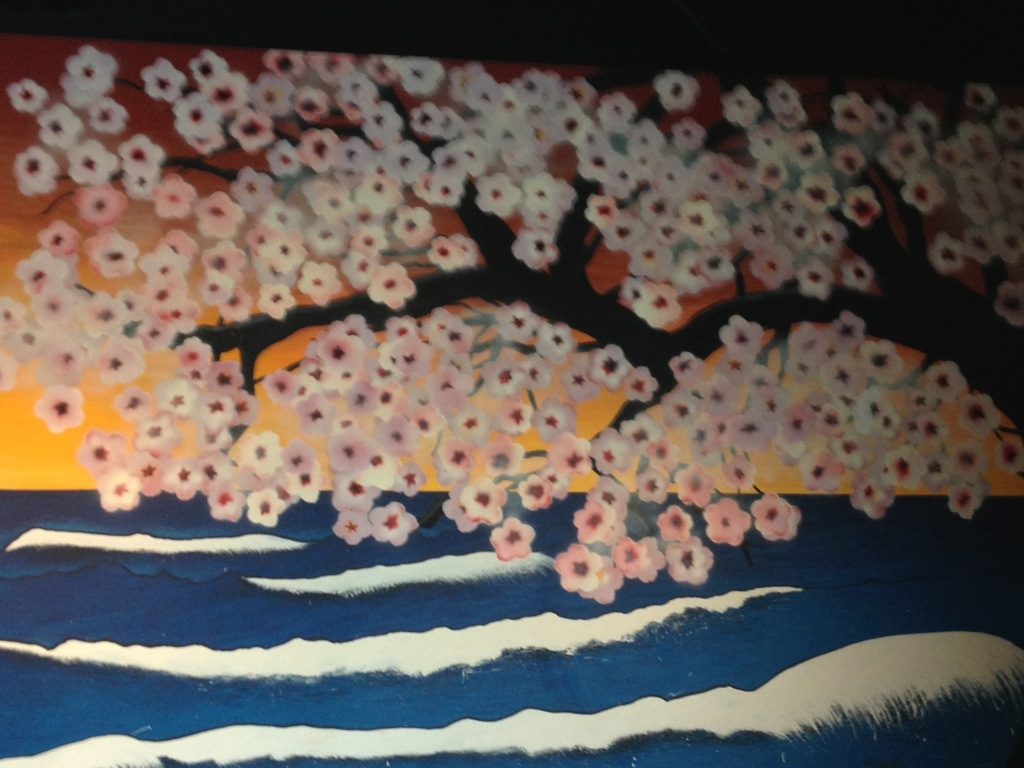 Cherry Blossom Painting on the wall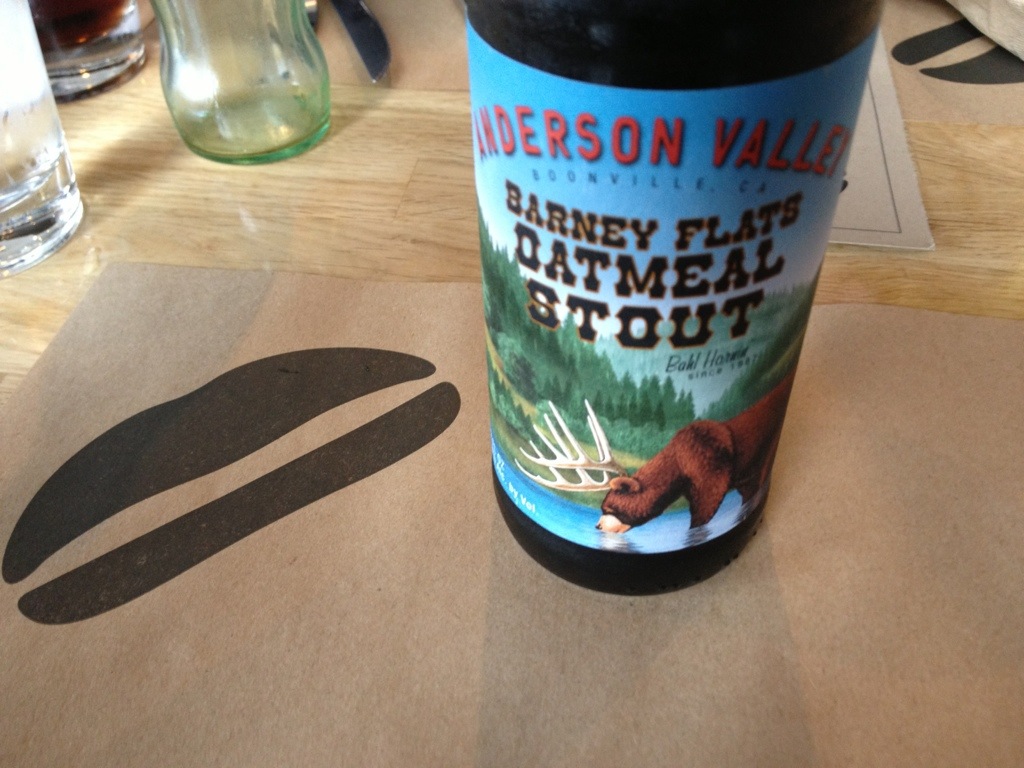 Oatmeal Stout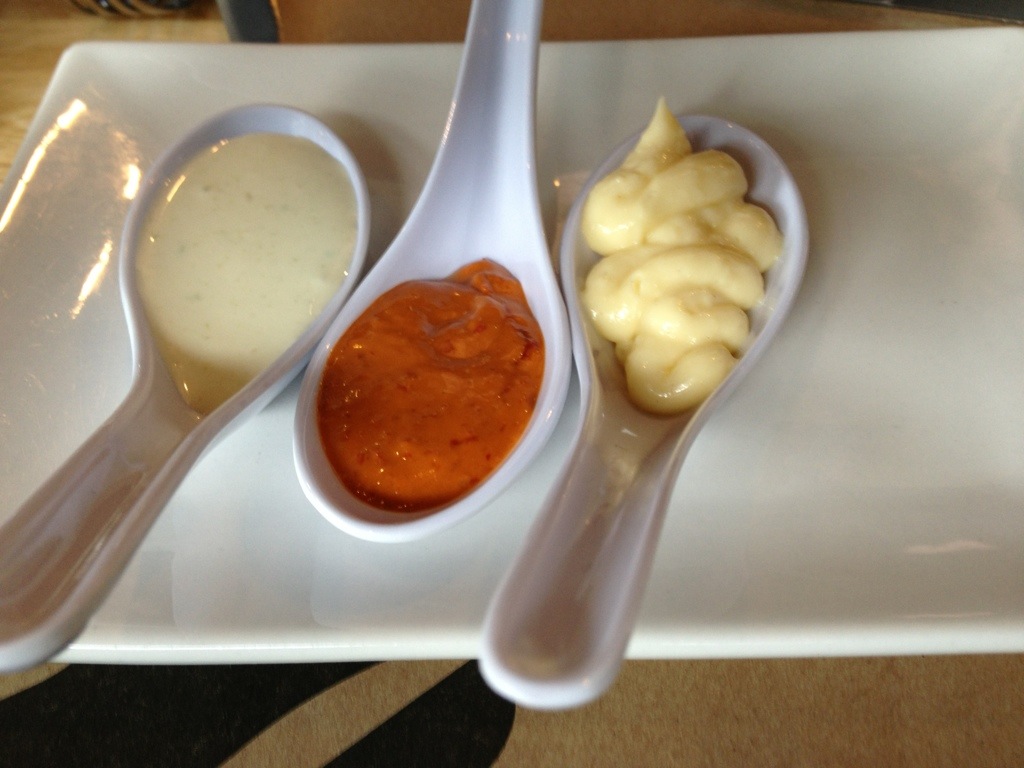 Ranch, Diablo Sauce and Garlic Aioli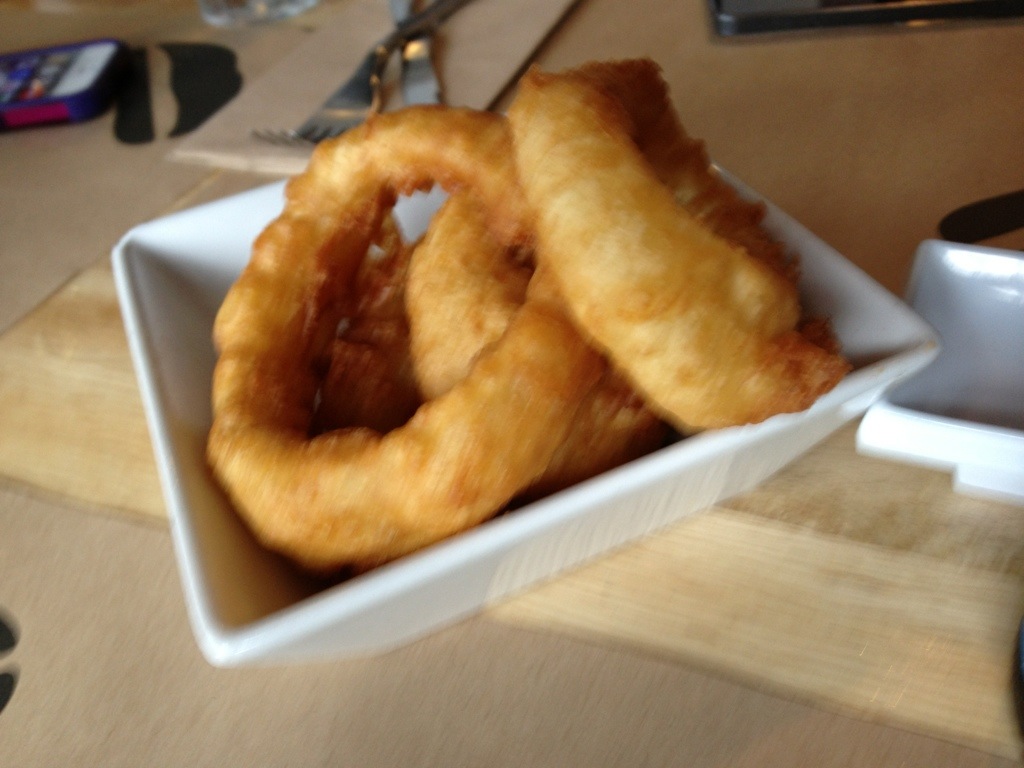 Tempura Onion Rings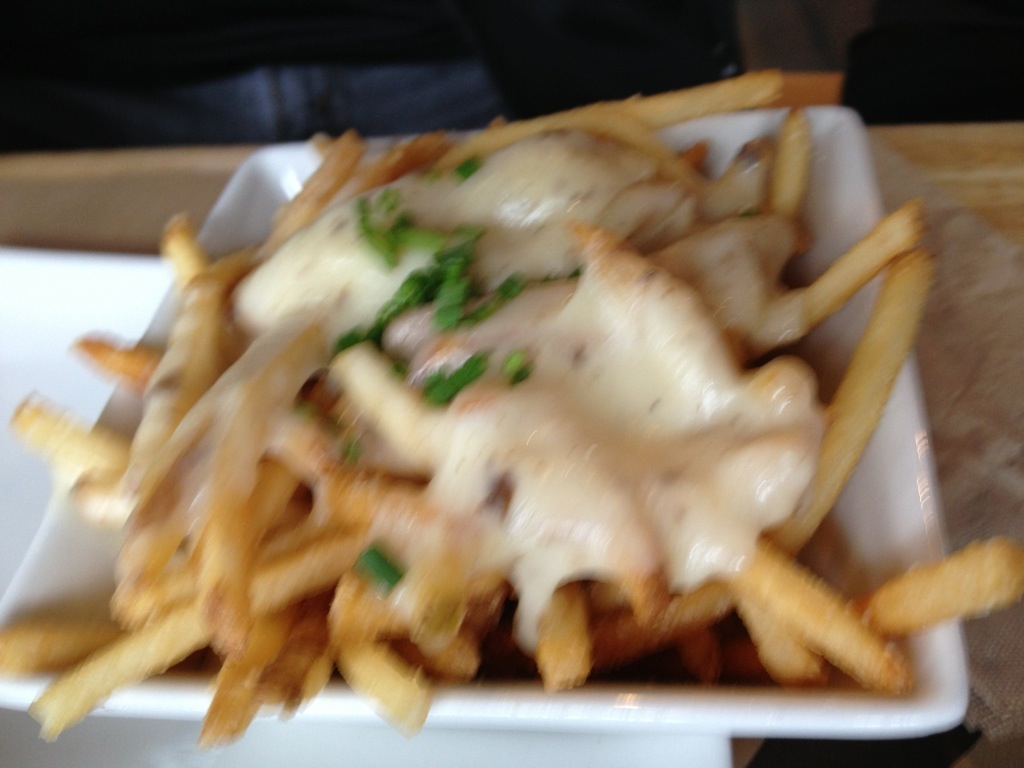 Truffle Cheese Fries (hidden menu item)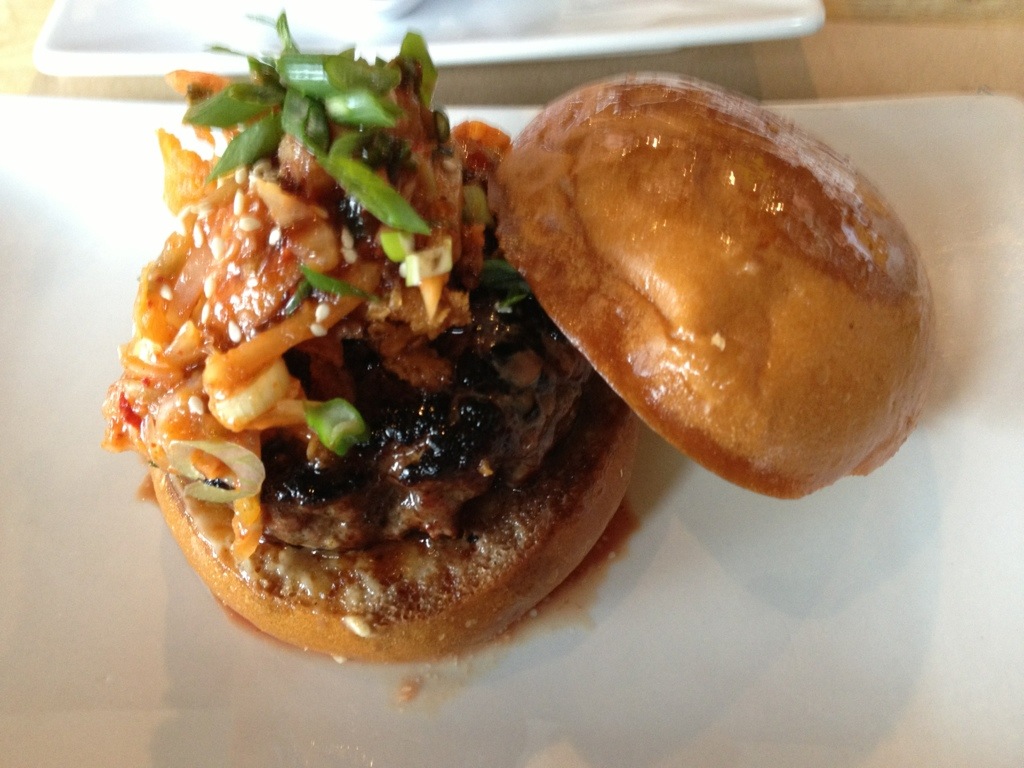 Korean Kimchi Burger-Marinated patty, kimchee and onion strings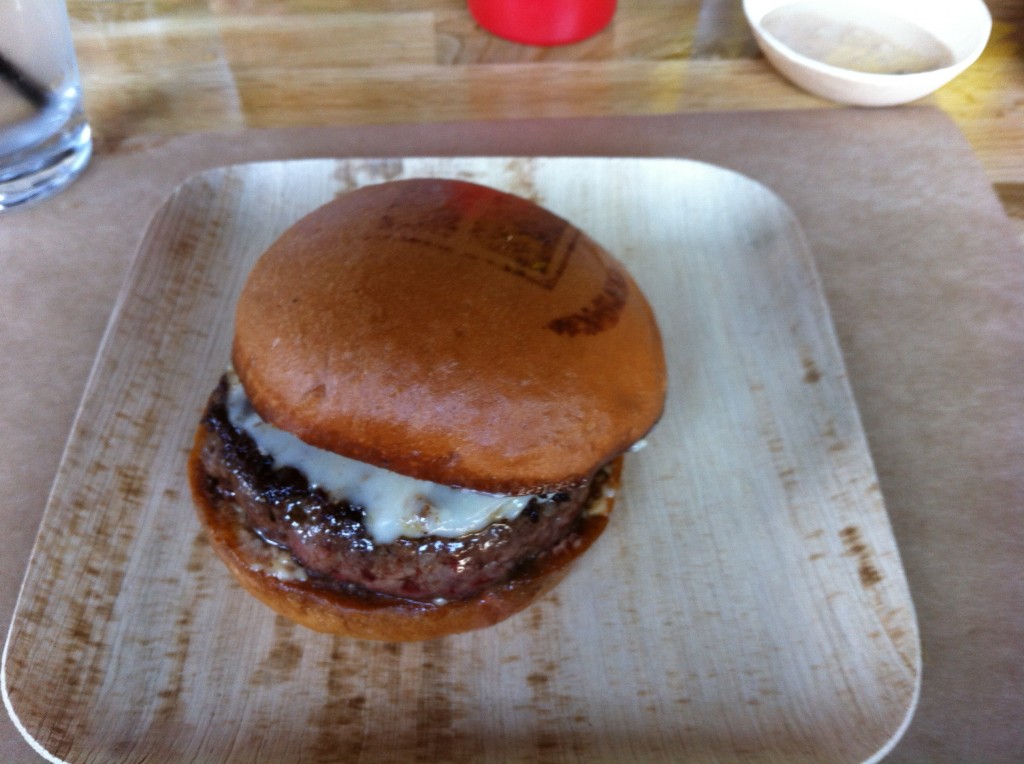 Truffle Burger-Truffle Cheese and Truffle Glaze, by far my favorite burger there.  Seems so plain but it is so savory.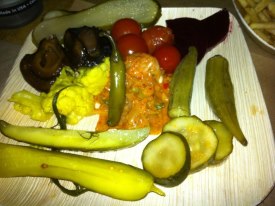 Pickle Plate-very impressed with the variety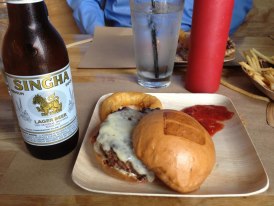 Singha Beer