The Playground-Santa Ana, CA. This is one of my favorite places to go to eat and drink. The Playground is Located in Downtown Santa Ana and serves tapas style New American food but can also be considered fusion as well. The owner Jason Quinn, who is pretty much working in the kitchen everyday and also occasionally serves dishes explaining ingredients and methods used to the diners. He also owns the Lime Truck which was the Food Truck featured on the national TV show The Great Food Truck Race which won the whole competition. Playground's menu changes daily. When you think about that it's pretty amazing, they don't add some items and remove a few, they change the menu completely each day. The only downside is sometimes you come back craving a spectacular dish to realize it isn't on the menu; Minus The Playground Burger which is their signature burger that is not listed on the menu but they serve everyday. They also have an extensive beer and wine list. They offer craft beers and beers hand selected for their menu of about 15 beers on draft which are listed on their wall behind the bar in chalk.  Which is chosen selectively by Jarred Dooley who is 1 out of 200 certified Cicerones (the food and beer pairing certification) in the world and has also passed his Court of Masters Sommeliers Level 1 exam. That's an impressive beer and wine resume!
This time I went for brunch and wasn't expecting the food to be that amazing considering it was brunch. Boy was I totally wrong. Every dish we ordered was very good and expertly crafted. I don't mind if you drool over these pictures. Love, Peace and Wagyu Pastrami Grease!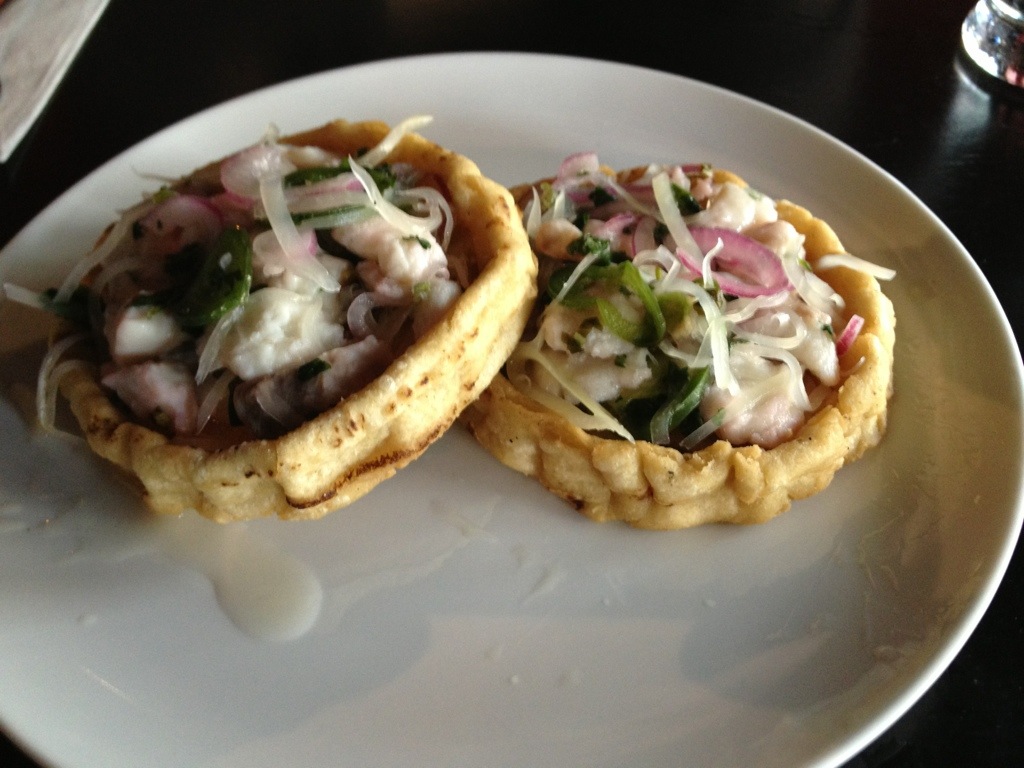 Halibut Ceviche Sopes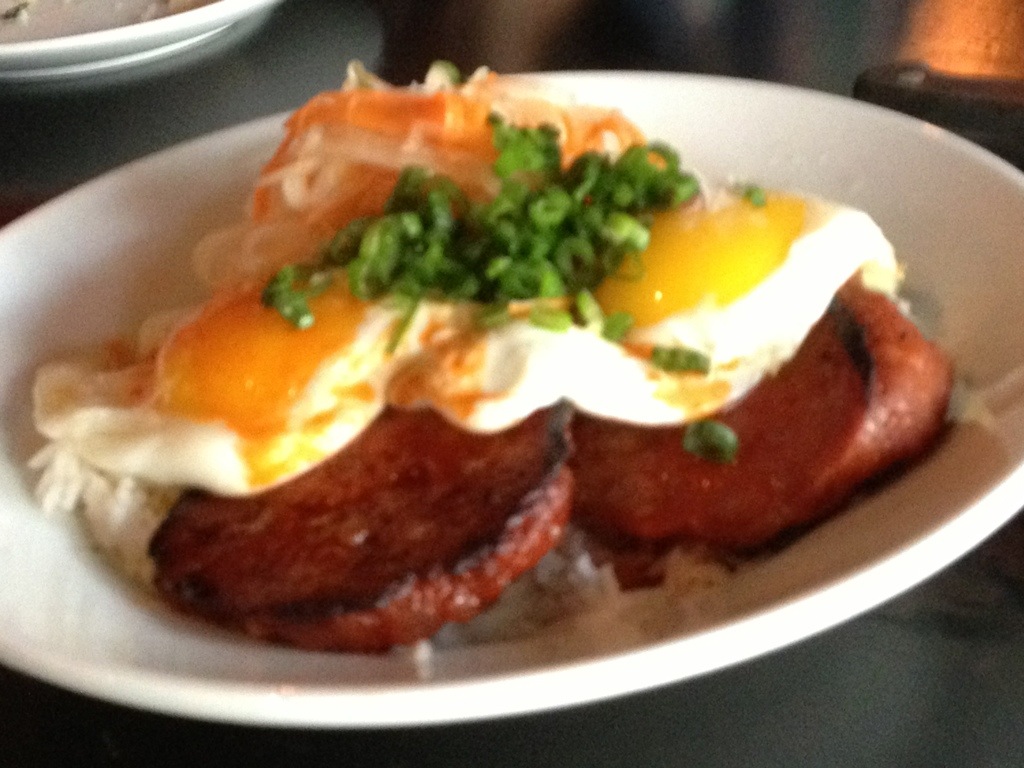 Langanisa with spicy vinegar, achara, rice and fried eggs-nice comfort food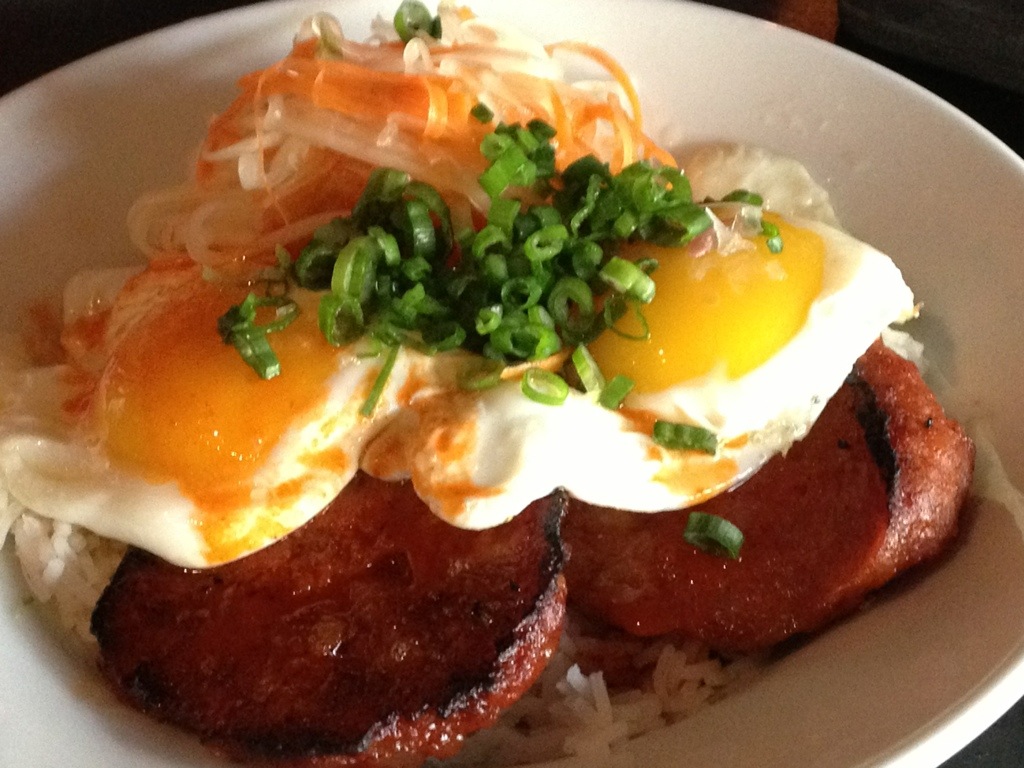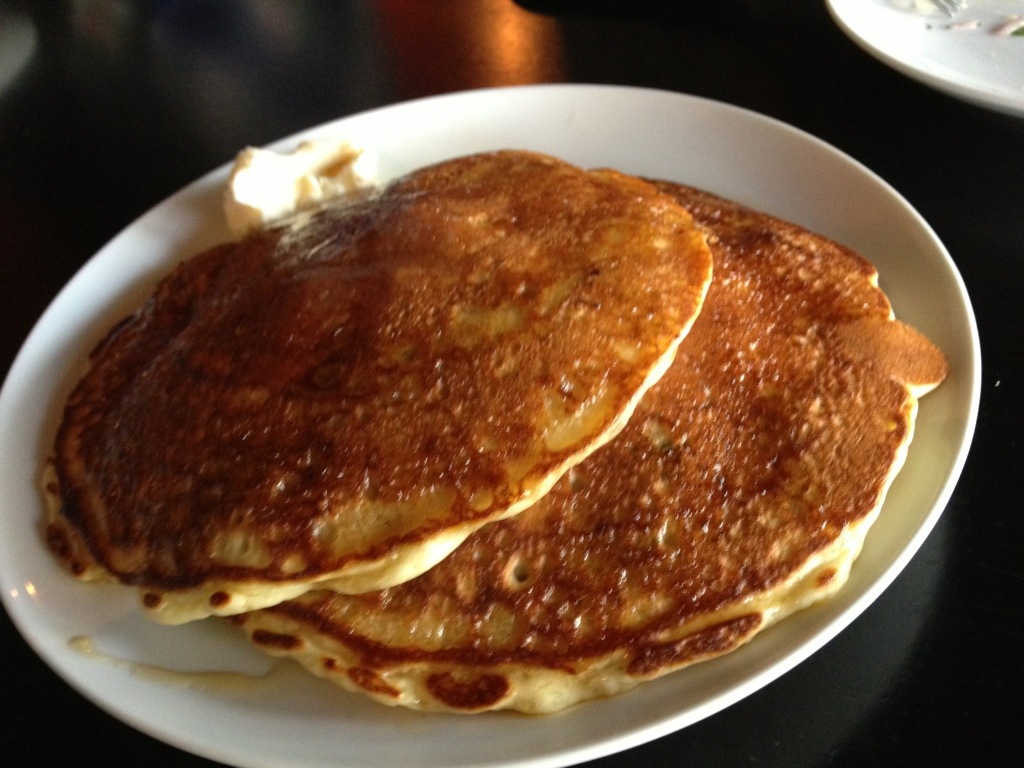 Ashleys Leftover Pancakes-they look very plain but they were actually really good and I am not a pancakes fan.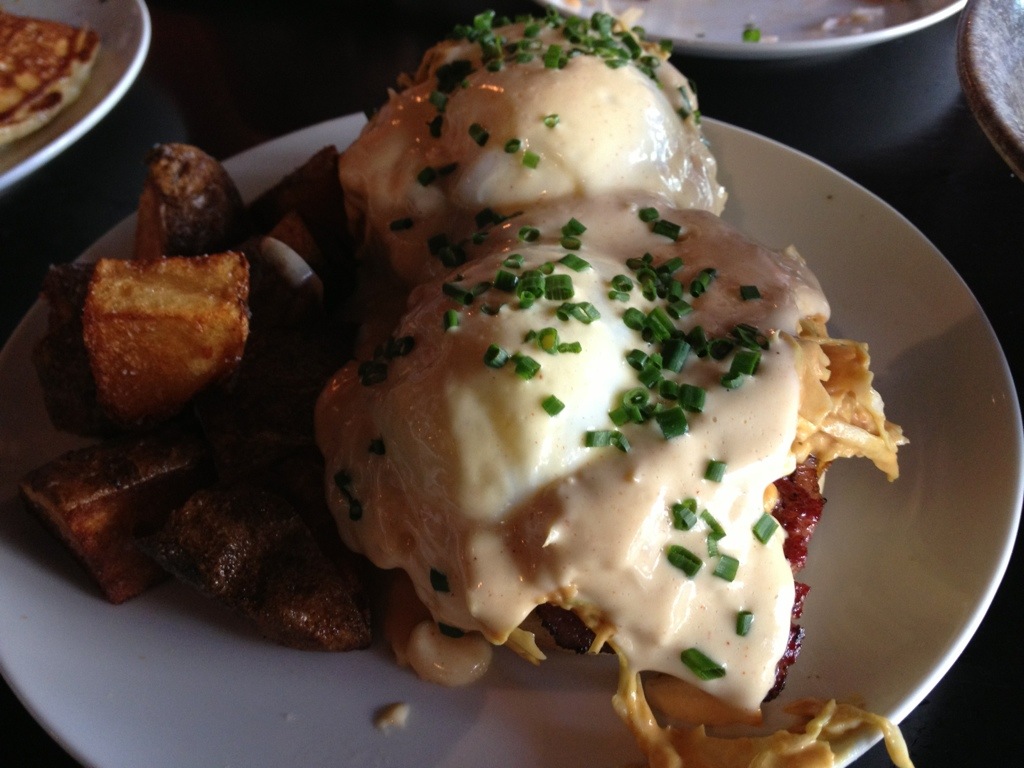 Wagyu Pastrami Eggs Benedict w/ Russian Slaw, 65 degree egg and Tyler's English Muffin-This dish was amazing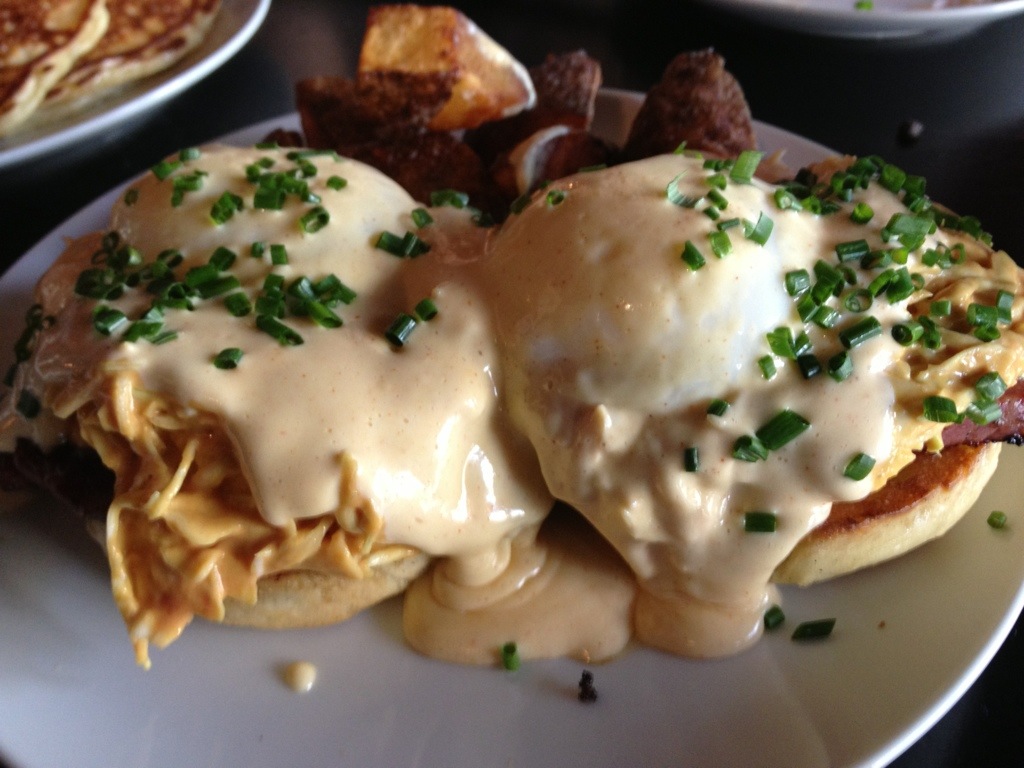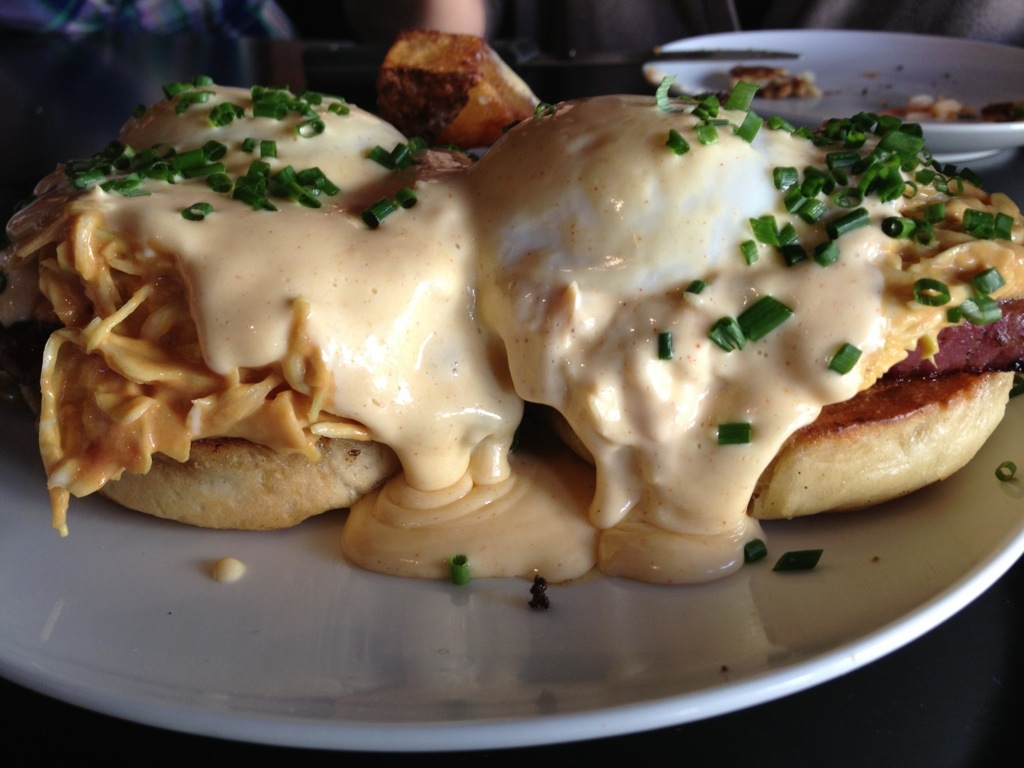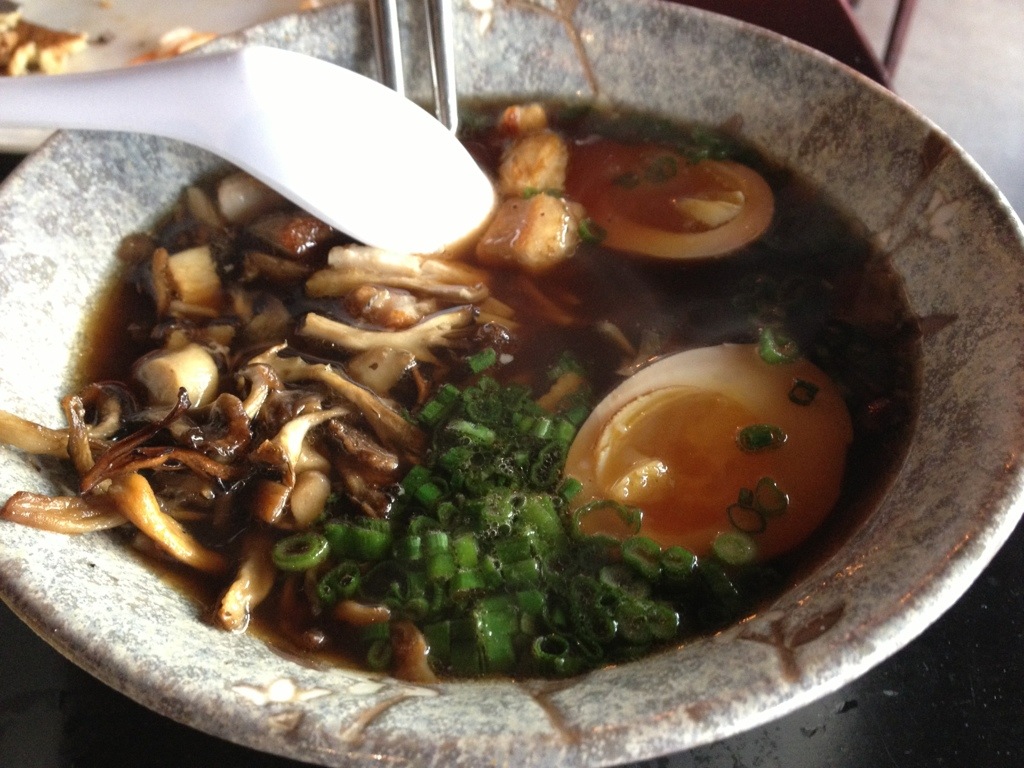 Quest for Ramen Perfection-Handmade noodles in house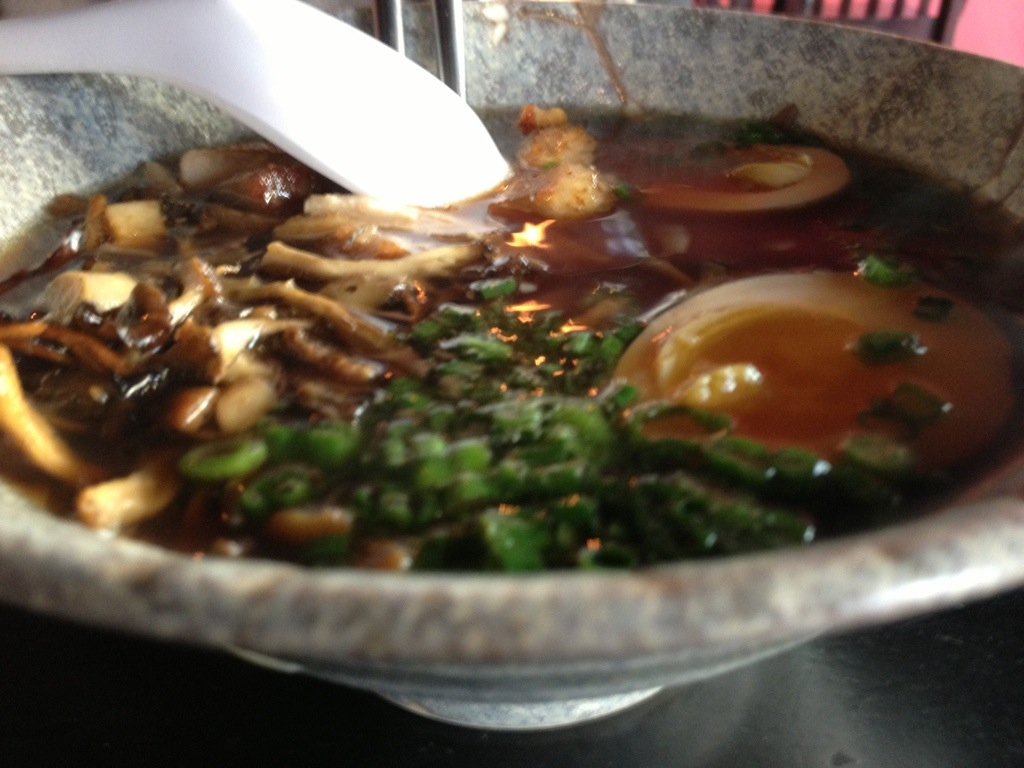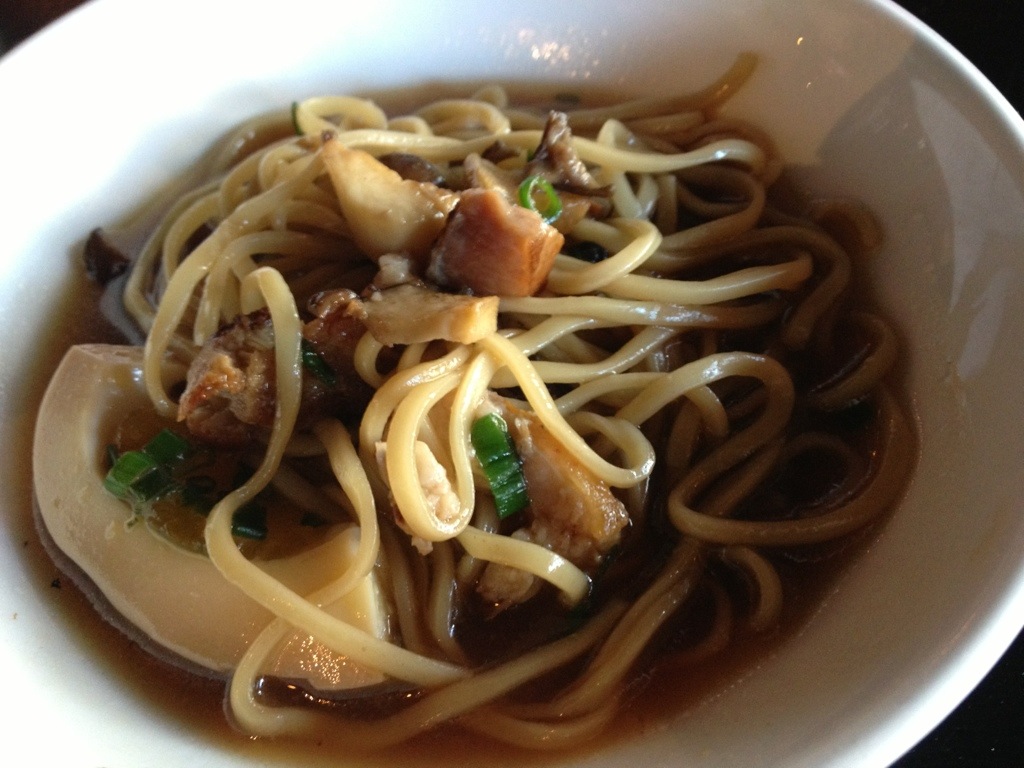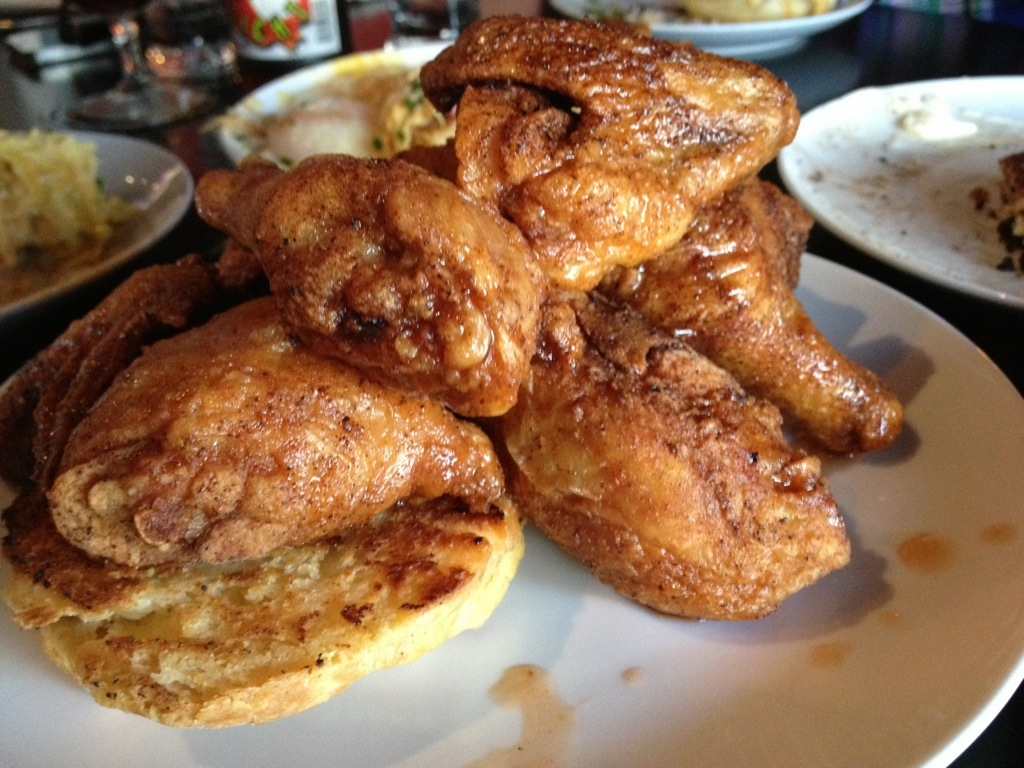 Uncle Lou's Fried Chicken with vinegar and Tyler's Biscuits