OCFoodList's Top 30 Restaurants in Orange County
This is what you have all been waiting for, OCFoodList's Top 30 Restaurants in Orange County. This list is in no particular order and includes any restaurant from fast food to sandwiches to sushi to high end dining, anything can make the list. The main criteria is good overall delicious, mouth watering, unforgettable food; good service is a plus too (I tried not to include chains or else In N Out would definitely be on here). Please comment if you think we missed any restaurants, your opinions or if you just plain disagree, we would love to hear your thoughts. Please enjoy these restaurants and give them props when visiting for making this years Top 30 OCFoodList!
$ – $5-$10, $$ – $10 – $20, $$$ – 20 – 50 $$$$ – $50-up
1. The Playground $$$ – Santa Ana – Their menu changes everyday providing maple glazed pork chops, Playground Burgers, Ramen, Sticky Toffee Pudding and an extensive craft bear selection, need I say more.  Jason Quinn is a master in the kitchen and has expanded his repertoire after winning Tyler Florence's the Great Food Truck race with the Lime Truck.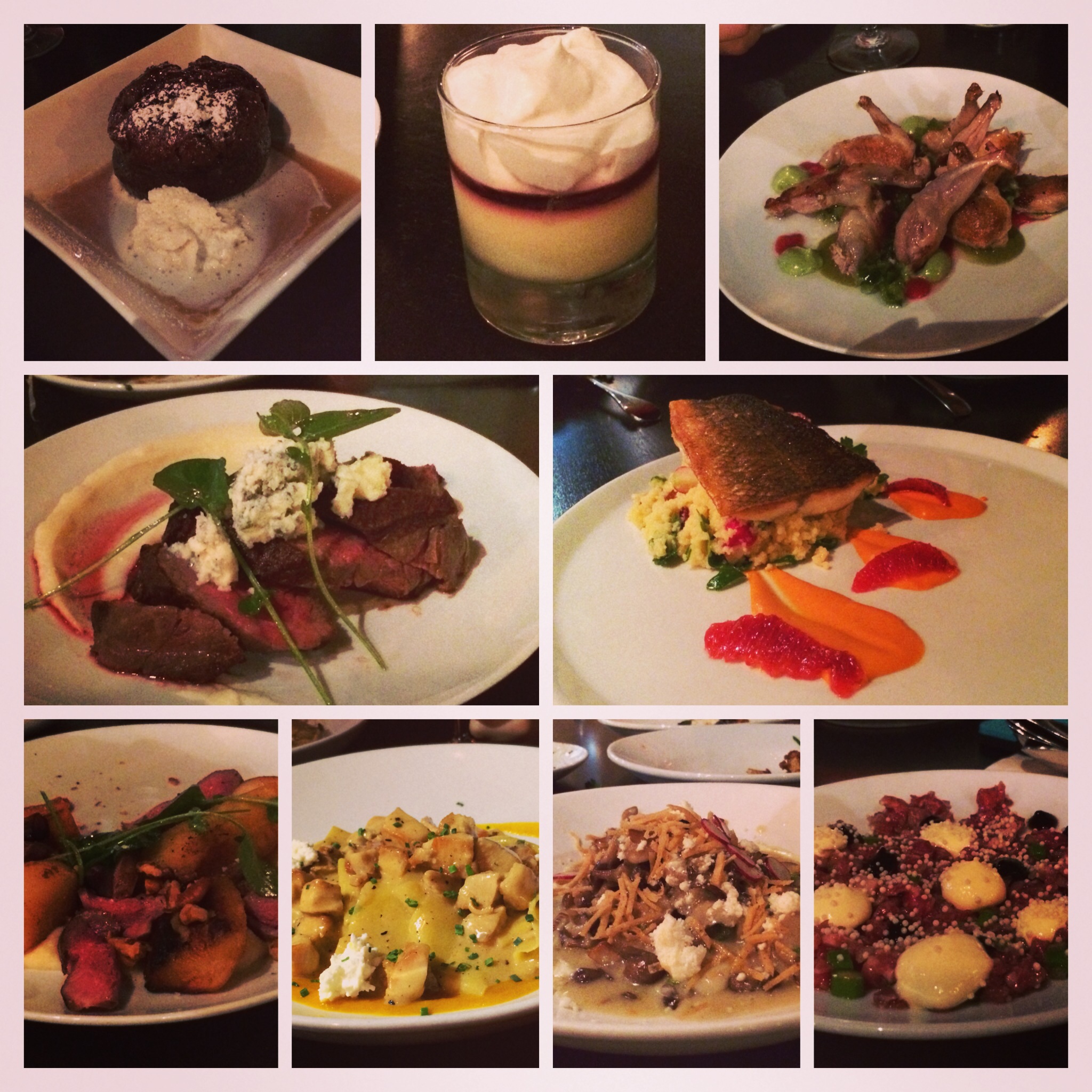 2. Umami Burger $$- Anaheim and Costa Mesa – Truffle Burgers, Cheese Stuffed Tater Tots and Truffle Cheese Fries is all you need in your life.  They have homemade sauces and Ketchup to fit everyone's palette.  Each location also has a signature burger or sandwich exclusive to that location.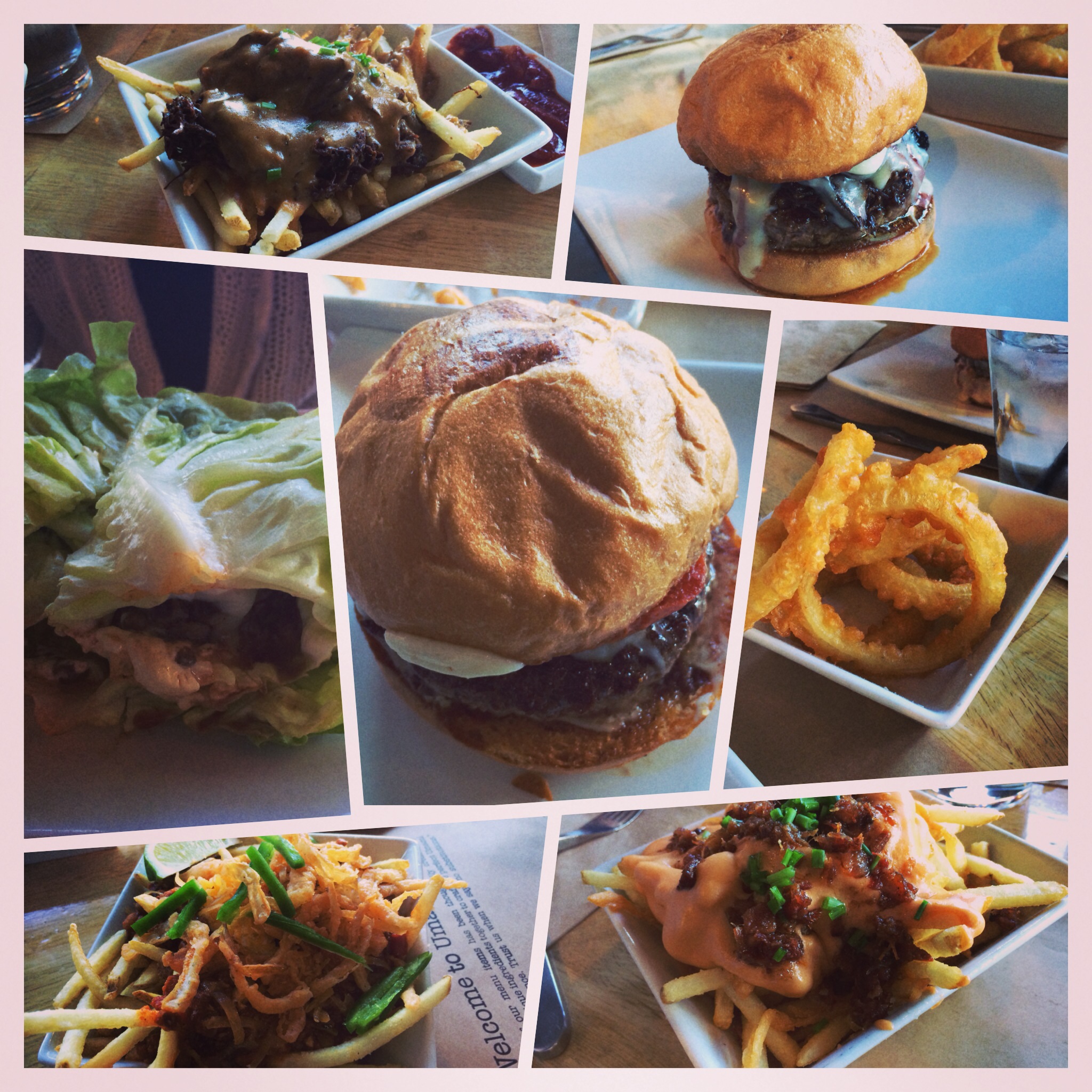 3. Ohshima $$$ – Orange – Best sushi in Orange County for taste and price value. Omakase is amazing and their melt in your mouth fish selection from around the world is unparalleled in OC.  Get in good with the sushi chefs because they have O-Toro (Supreme Tuna Belly) which most sushi restaurants don't even carry.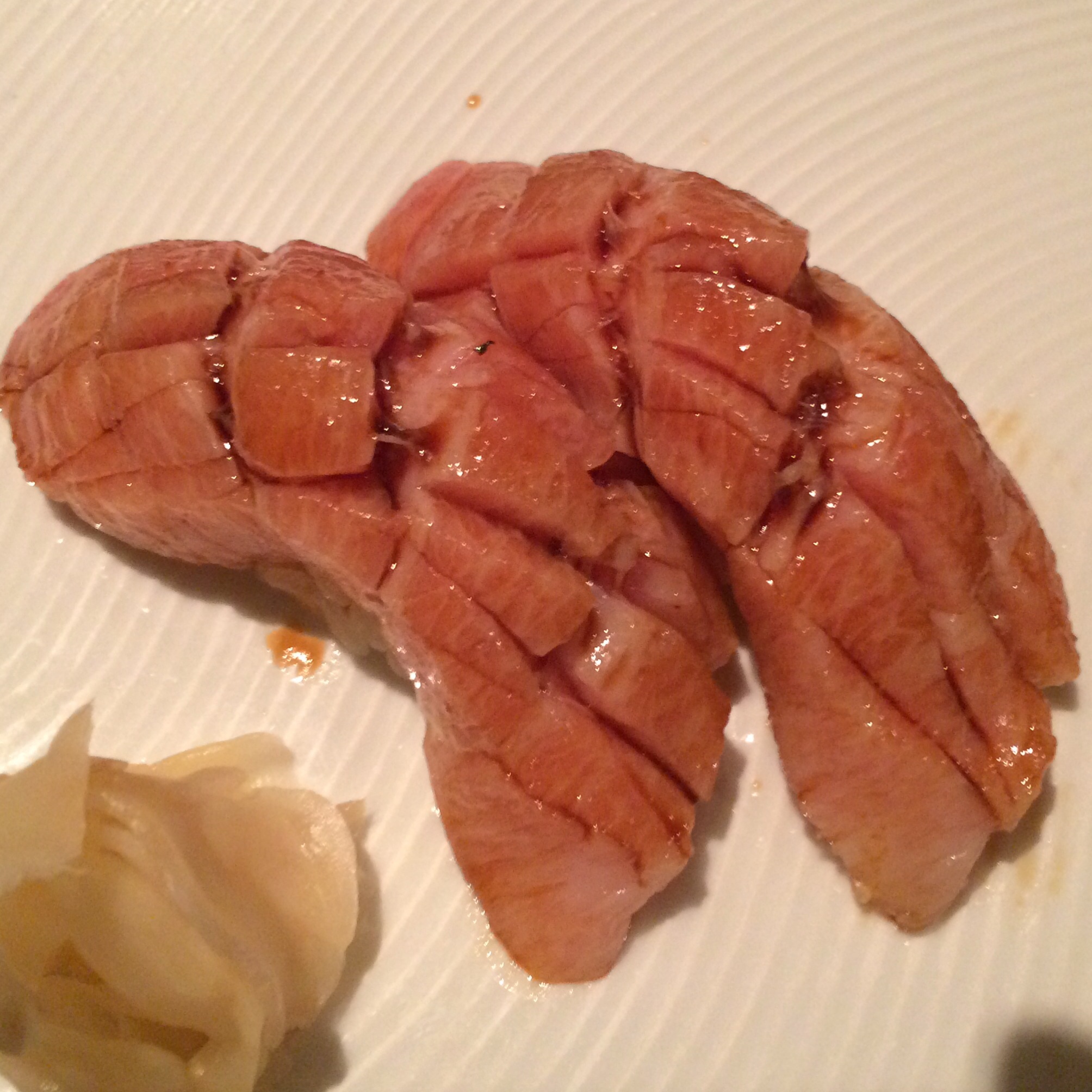 4. Ritter's Steam Kettle Cooking $$ – Santa Ana and Huntington Beach – New Orleans cooking doesn't get any better than this in OC, you have to try their House Special Pan Roast and Maple Bacon wrapped Shrimp.
5. Le Diplomate $ – Irvine, CA – Small french sandwich shop serving an amazing Garlic Chicken Sandwich, but pretty much every sandwich is on point.
6. Cucina Alessa $$$ – Huntington Beach, Laguna Beach and Newport Beach – This place has some killer pasta a great dining experience at every location.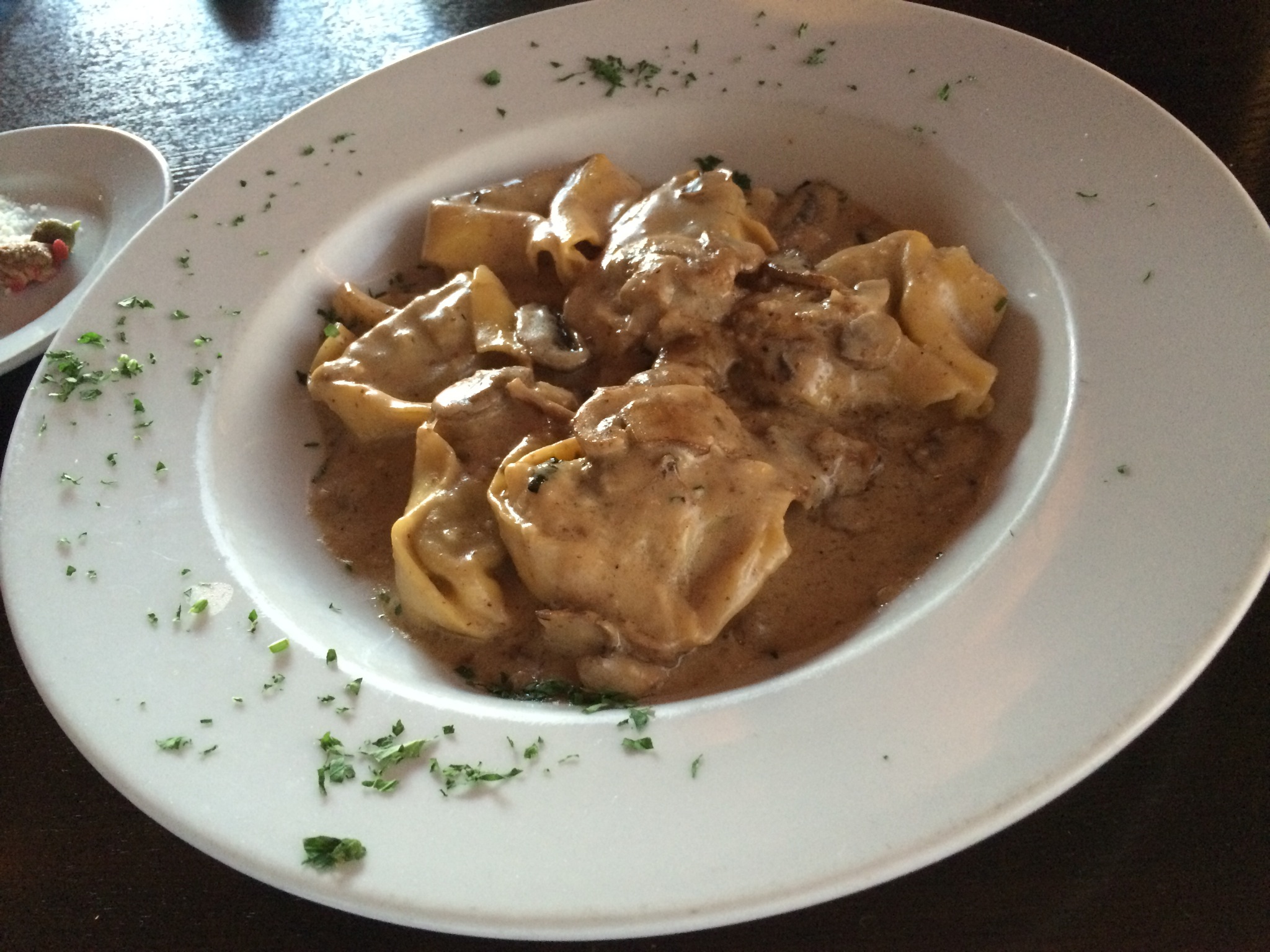 7. Au Lac $$ – Fountain Valley – Who knew Vegetarian food could taste so good, a lot of their dishes are better than the real meat versions. Au Lac offers Vegan and Raw foods.  They have the best Pho I have ever tasted.
8. Houston's $$$- Irvine – Houston's is considered an American Steakhouse but it is so much more. Hawaiian Ribeye and Smoke Salmon Appetizer are amazing but their French Dip, Prime Rib, Sushi and Salads are all exceptional as well.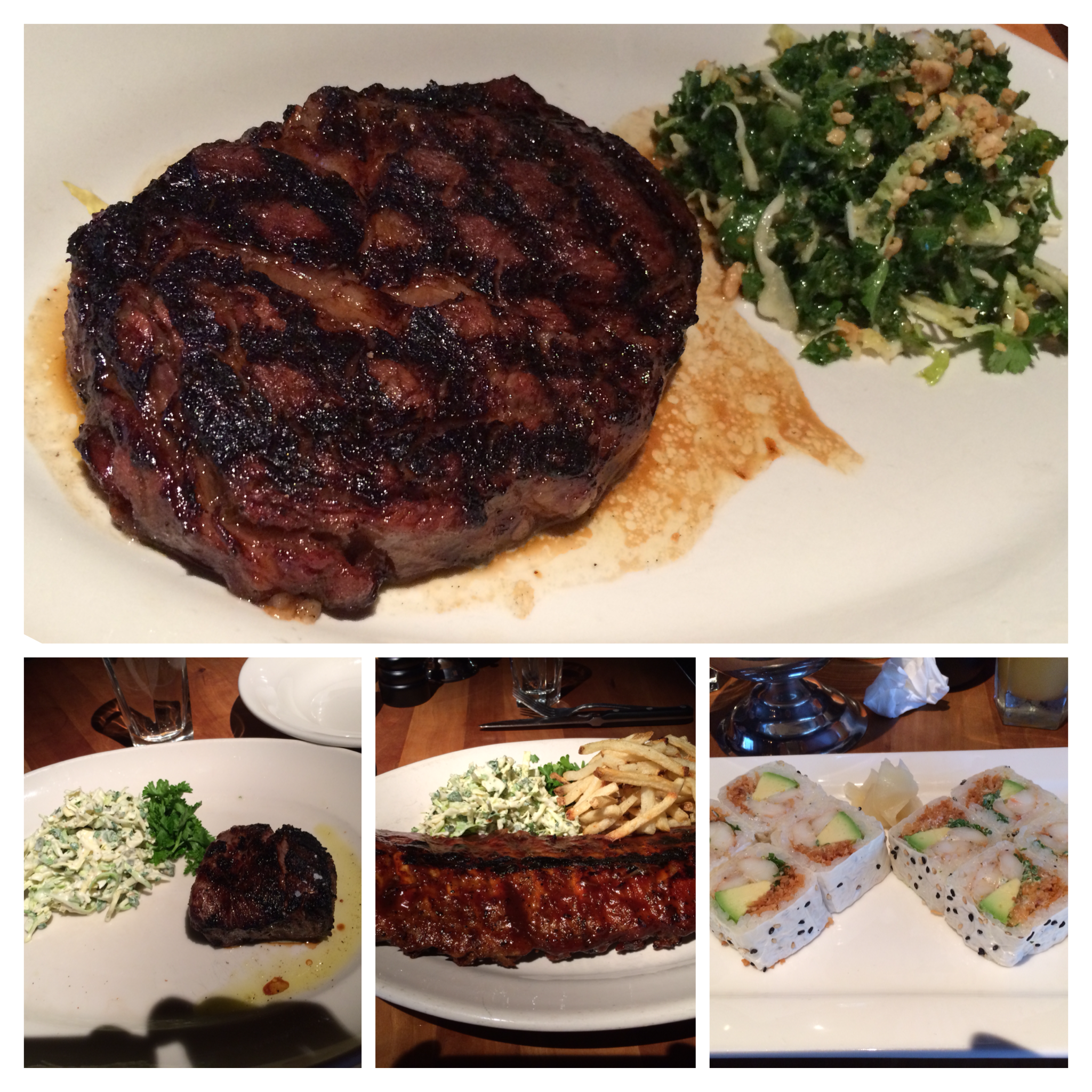 9. Mendocino Farms $ – Costa Mesa – This sandwich shop has finally made it to OC. They offer premium ingredients and an outstanding Kurobuta Pork Banh Mi and Steak BLT sandwich.
10. Marche Moderne $$$$ – Costa Mesa – High End French Dining that isn't too pretentious. Their 3 course lunch for $25.00 is a great value. This place made me fall in love with Roasted Bone Marrow.
11. Gen $$ – Tustin and Huntington Beach – All you can eat Korean BBQ, count me in. They offer the widest selections of meat, marinated choices, seafood and best cuts of meat of any all you can eat Korean BBQ restaurants.
12. Broadway By Amar Santana $$$$ – Laguna Beach – Be ready for a superb fine dining experience, every dish I have tried was great. Zagat also rated them best service of all restaurants in Orange County.
13. Hashigo Korean Kitchen – Costa Mesa – Korean fusion at its finest. They have some creative items I haven't seen anywhere else including the Korrito a Burrito filled with Marinated Beef Shorts Ribs, Kimchi Fried Rice, Cheese and Cilantro sitting in a bath of hot tofu soup as well as Curry Cheese Fries.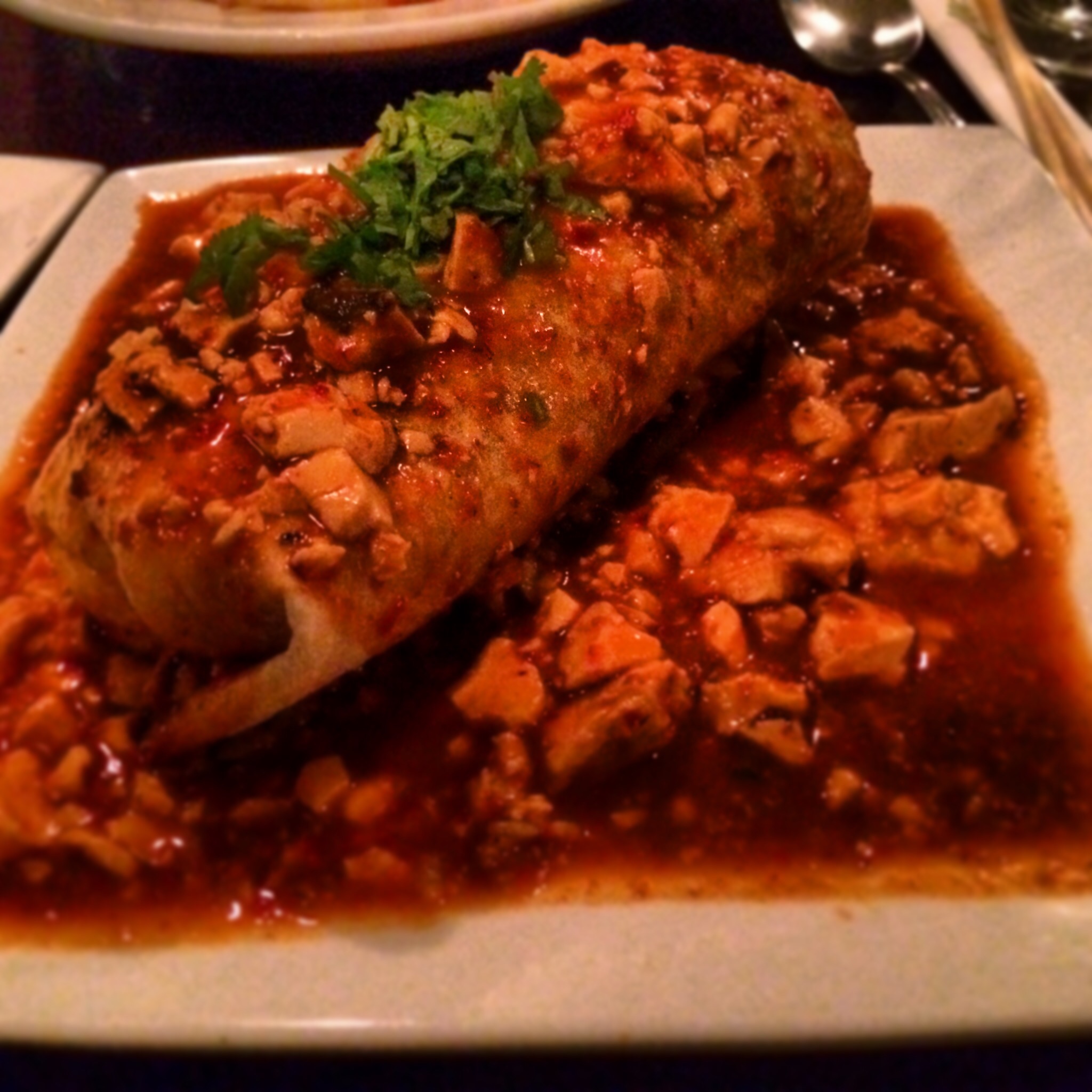 14. Ramen Yamadaya $$ – Costa Mesa – A bowl of hot steaming noodles is great comfort food and Ramen Yamadaya offers a wide variety of great Ramen to comfort that belly. Order their Yamadaya Ramen with Yamadaya topping and you won't leave disappointed. Don't forget to ask for extra Garlic on the side.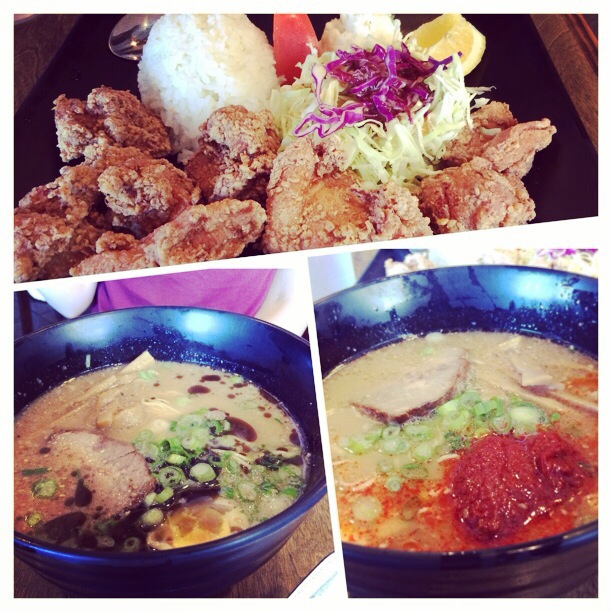 15. Rance's Chicago Pizza $$ – Costa Mesa – You don't have to go all the way to Chicago to get quality deep dish pizza. I get their Best Seller and add Pepperoni. Make sure to order ahead or call it in because it takes 40 minutes to bake these pies.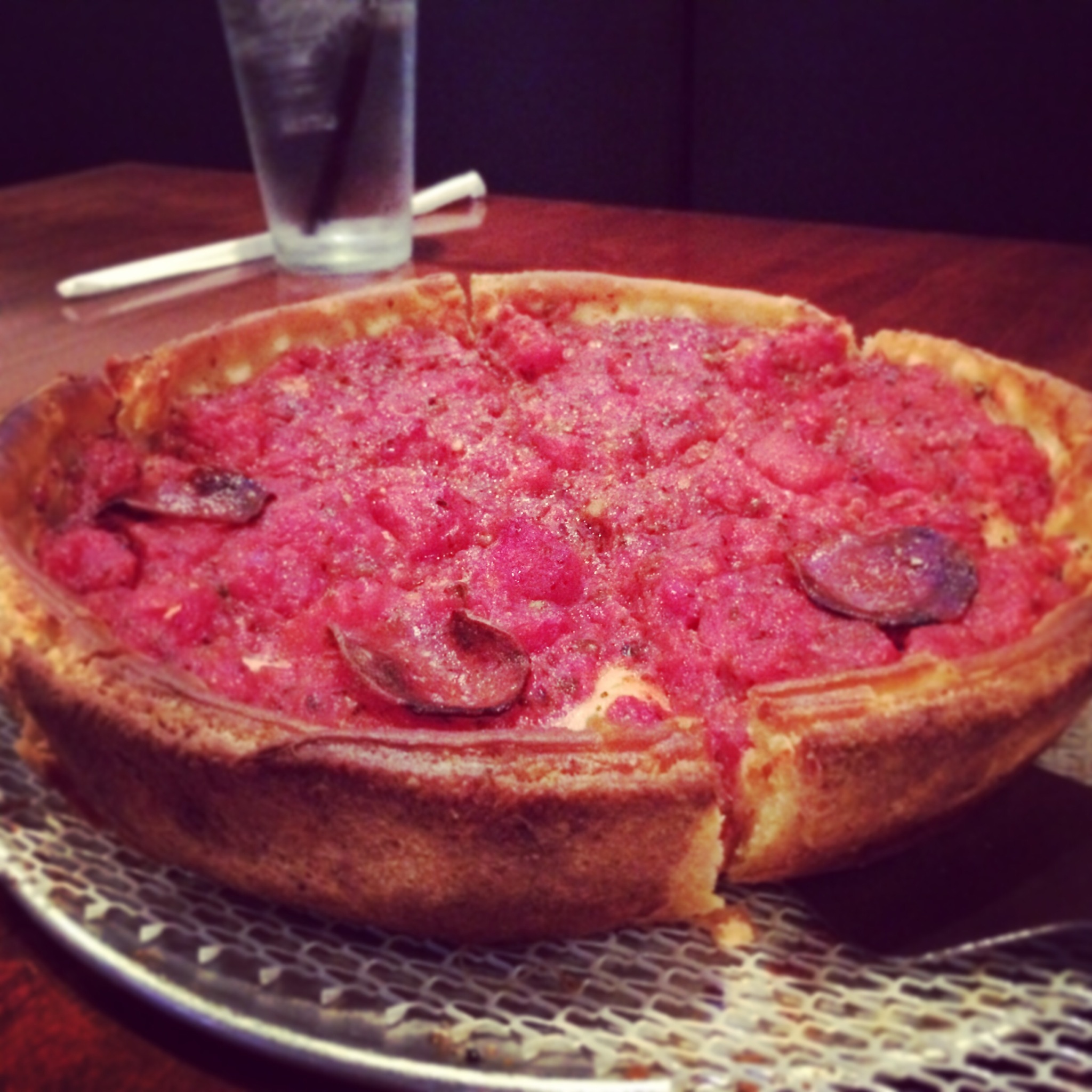 16. Brodard Restaurant $$ – Garden Grove – Brodard has the best Pork Spring Rolls outside of Vietnam, trust me I've been to Vietnam. The Nem Nuong Cuon with dipping sauce is a must but also try their Bo Luc Lac (Shaken Beef) and Spicy Thai Pho.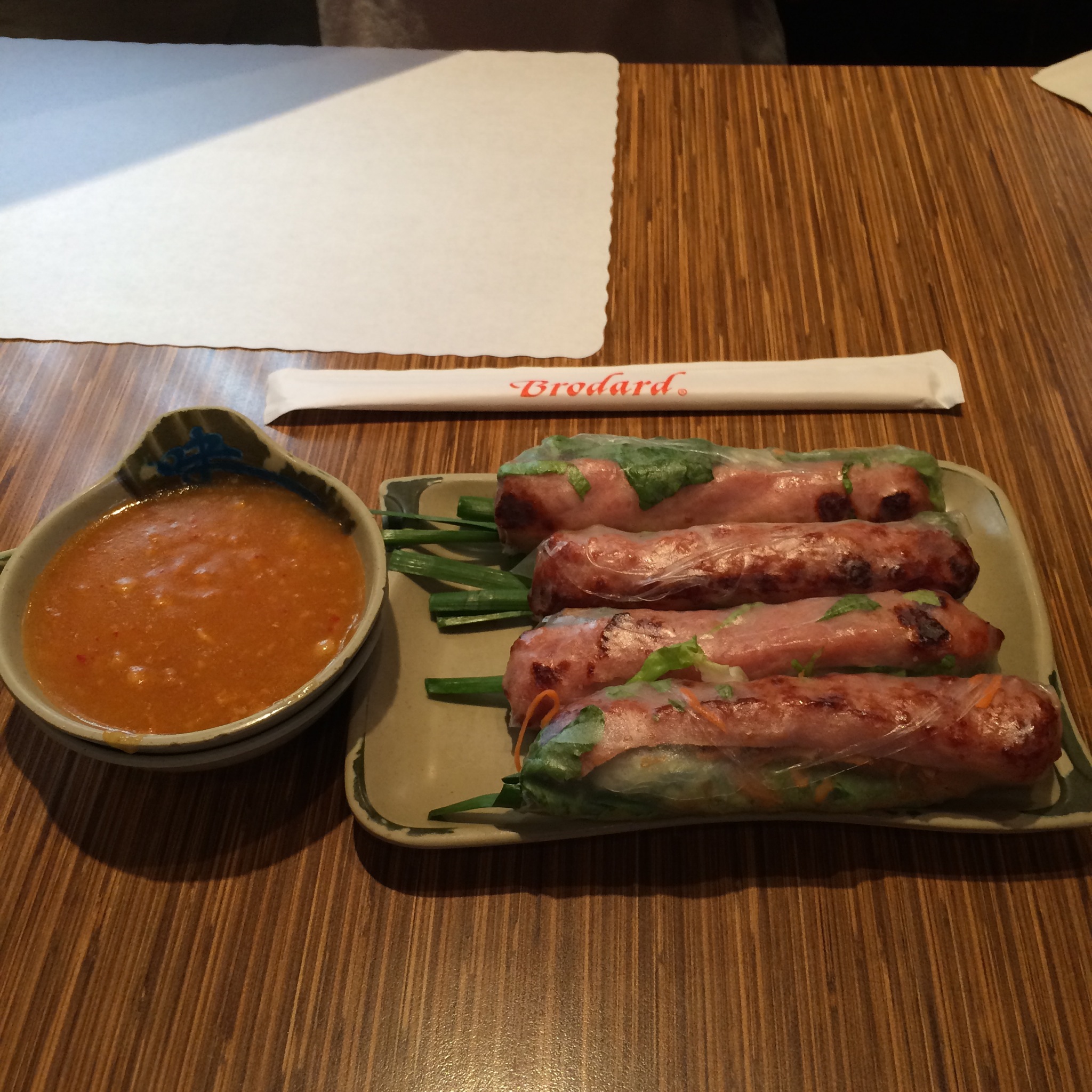 17. Anepalco's Cafe $$ – Orange – They have two locations one is more casual and the other is a sit down restaurant, both are good. The casual restaurant on main street is one of the best values in OC and where the magic happens, their Huevos Divorciados, Chilaquiles and Guava French Toast are one of a kind.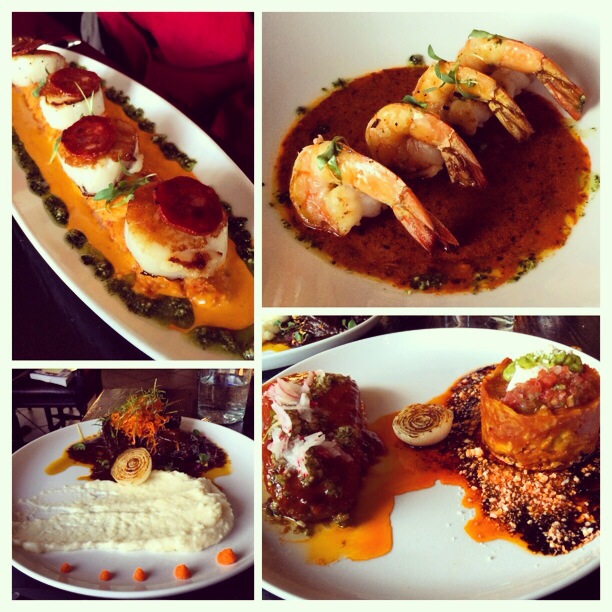 18. Thasos Greek Island Grille $$ – Costa Mesa – Most people think of Gyros and Kebabs when they get Greek Food, but they offer so much more. Spanakopita, Dolmades, Greek Mac and Cheese, Gyro Pita and Lamb Stew are all hits.
19. Peter's Gourmade Grill $$ – Tustin – This place used to be located in a Gas station, it was so good they were able to move to a bigger location and expand again. ABC Burger (Avocado, Bacon and Cheese) and Gyro Fries I could eat all day everyday.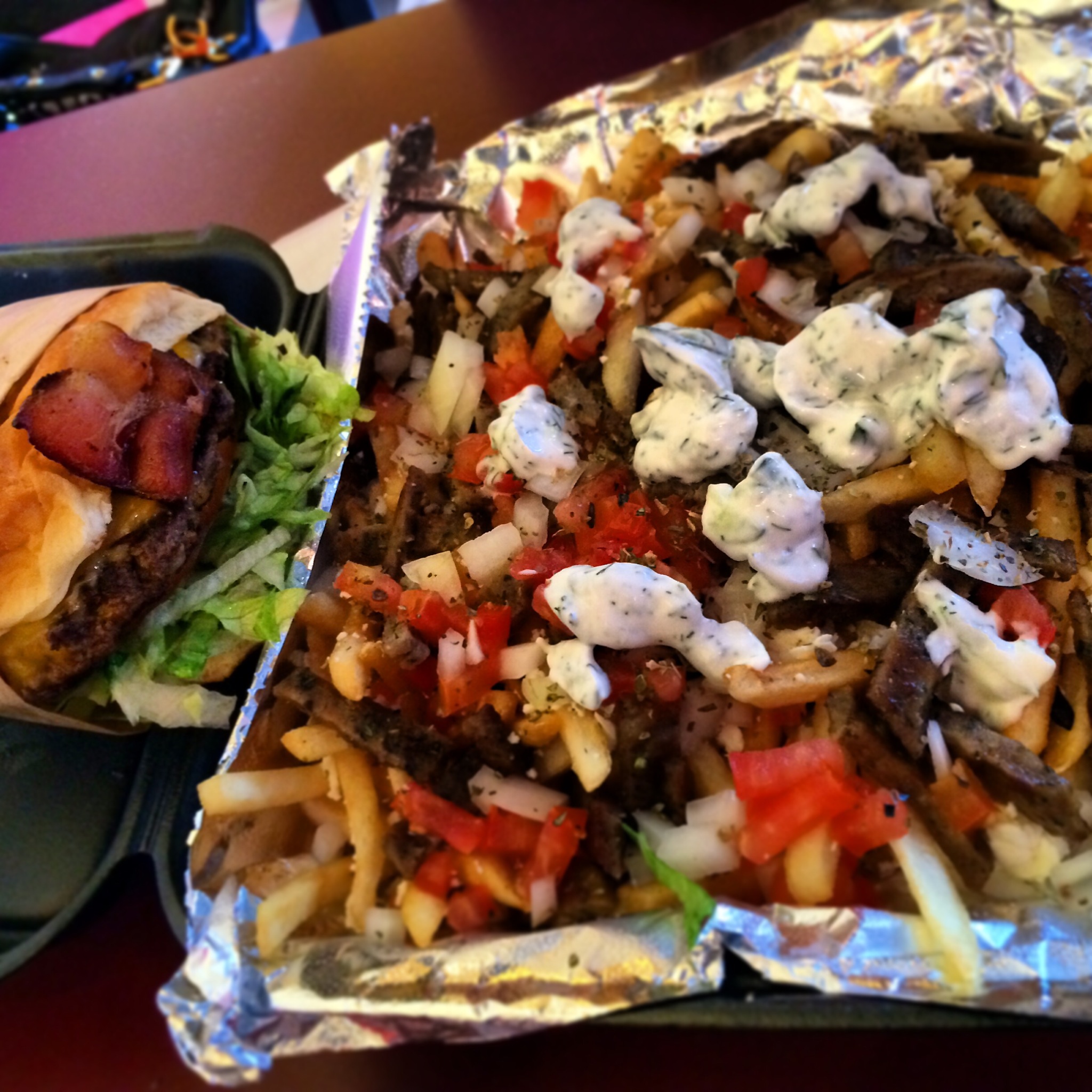 20. 85 Degrees Bakery Cafe $ – Irvine, Garden Grove and Fullerton – is a self serve bakery serving baked goods, pastries, breads, cakes and drinks. Be ready to wait in line but grab as much Taro Bread, Ink Stick, Garlic Bread, Blueberry Cream Cheese, Mochi Tarts, Brioche, Sea Salt Coffee and Peach Green Tea as you can.
21. San Shi Go $$$$ – Newport Beach – Make sure to go to the Newport Beach location. High end Sushi and their Omakase is one of a kind featuring both sushi and cooked dishes with beautiful presentation.
22. Kaju Tofu Restaurant $ – Garden Grove – Soon Doo Boo (Soft Tofu Soup) and Kalbi are the name of the game here. I have been eating this comfort food since High School.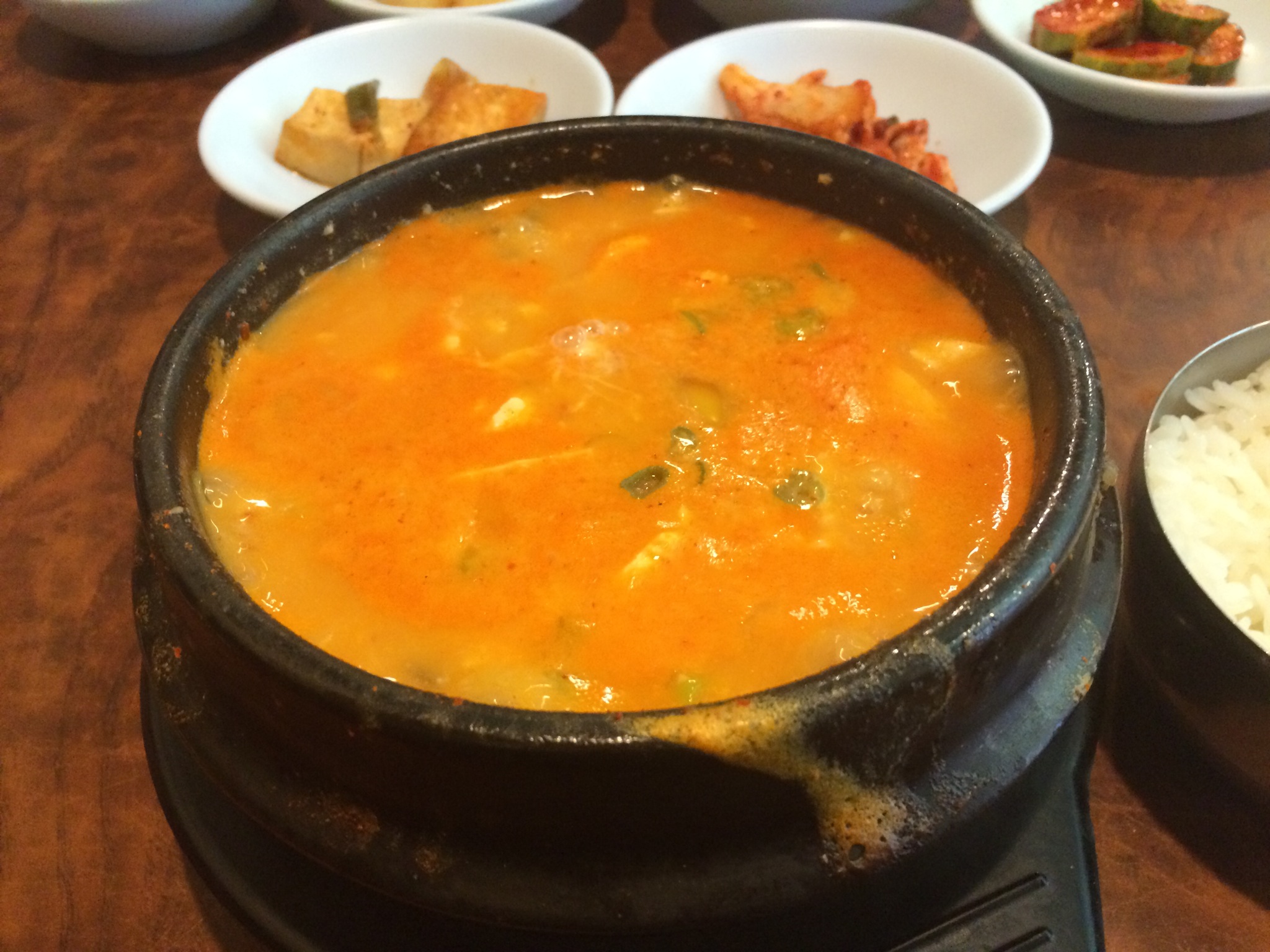 23. Pizzeria Mozza $$$ – Mario Battali and Nancy Silverton's Pizza restaurant, Mario is an iron chef, isn't that reason enough. They have unique pizza toppings including Squash Blossoms, Speck, Goat Cheese, Mozzarella Di Bufala and Eggs as well as Antipasti, Charcuterie and Pasta.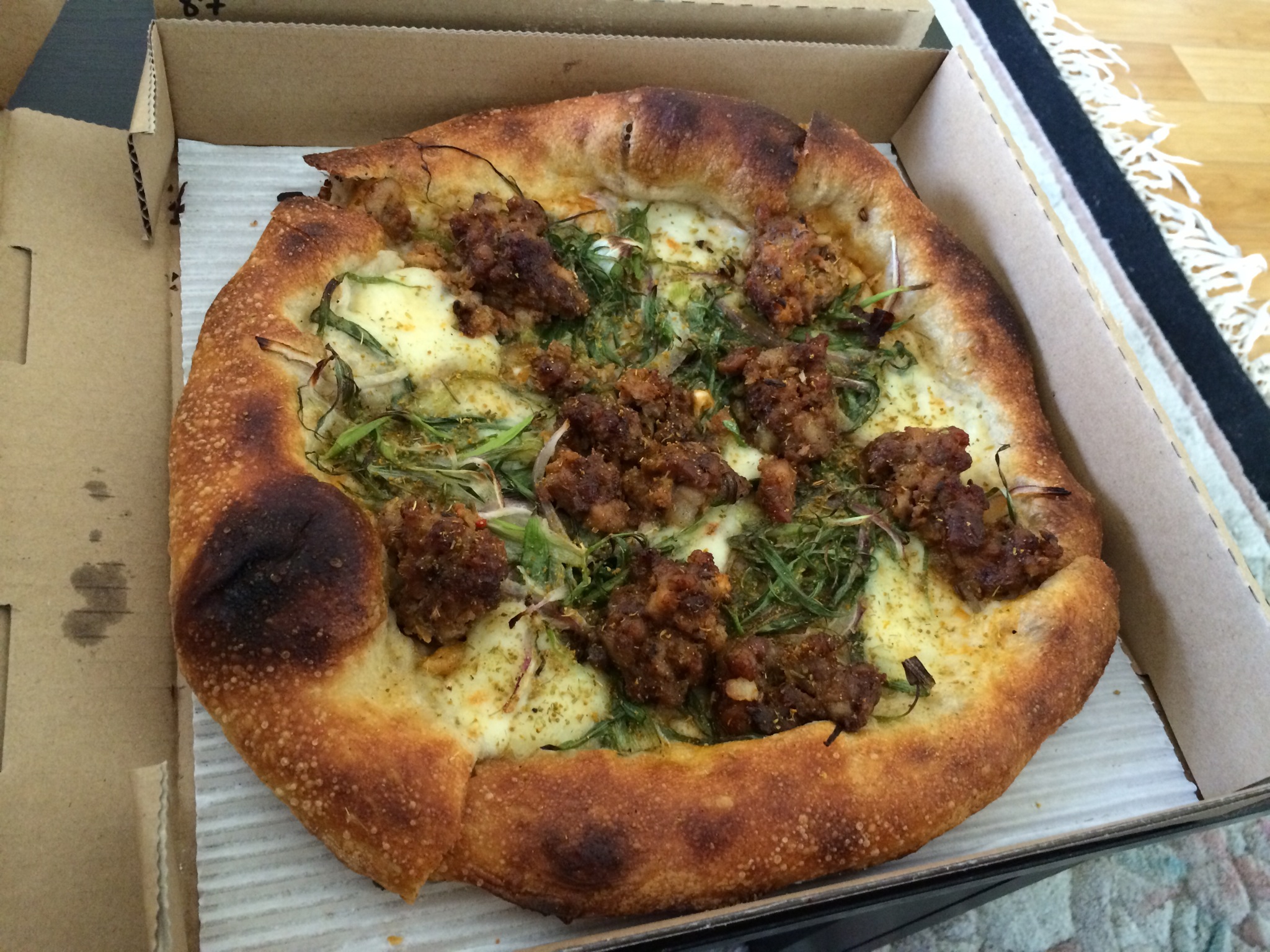 24. Chicken Maison $ – Santa Ana – Provides healthy Mediterranean Cuisine and their Spicy Garlic Rotisserie Chicken can't be beat.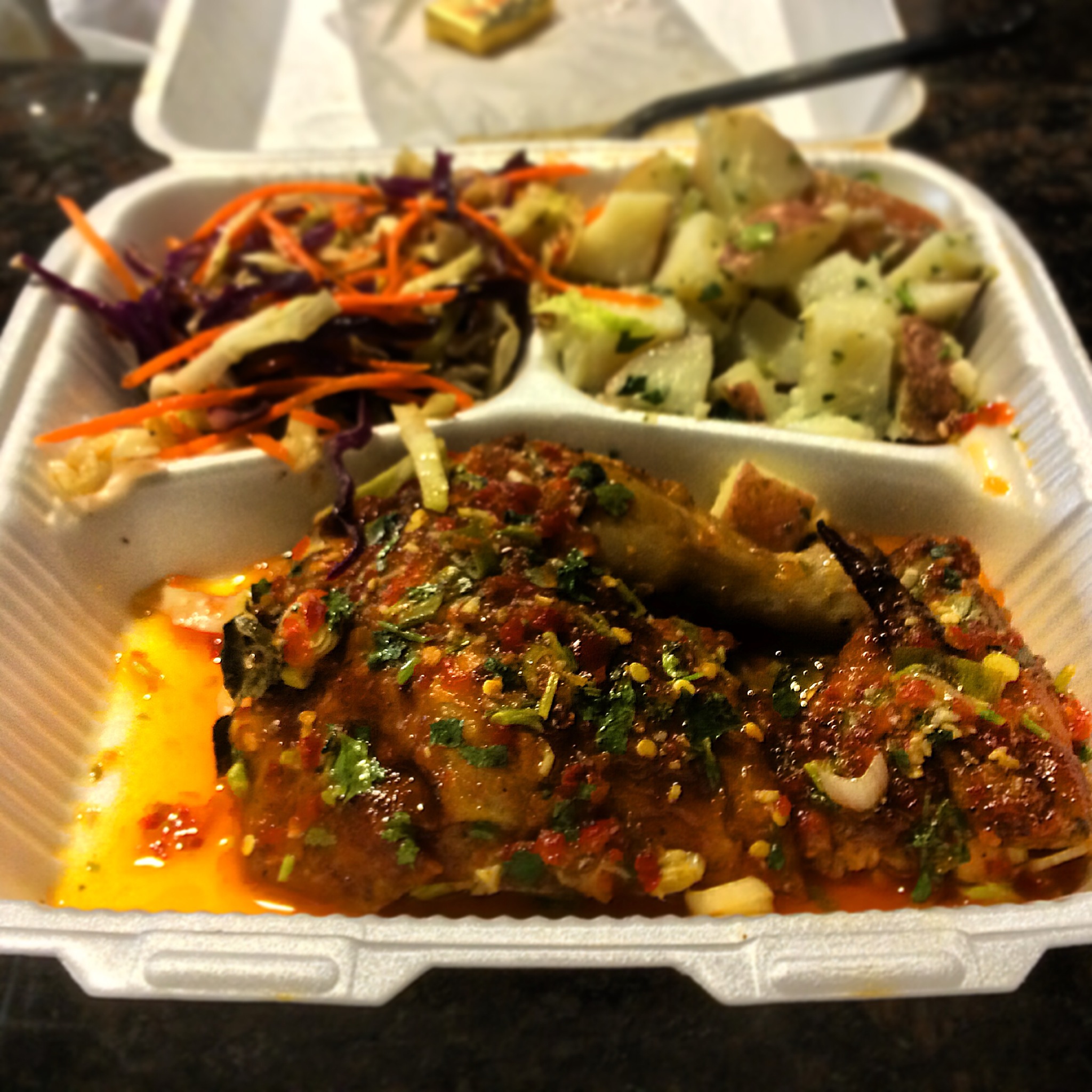 25. Annapoorna $$ – Irvine – Indian food at its finest. Chicken Tikka Masala and Garlic Naan are ridiculous. Their Lunch buffet is an awesome value for $10, I always overeat.
26. Ikko $$$$ – Costa Mesa – Ikko is considered Japanese cuisine but it is so much more, they offer high quality sushi but also offer dishes with a twist. Their whimsical Omakase will amaze you and they also have traditional lunch specials starting at $10.
27. Siam Taste of Asia $$ – Santa Ana – Thai food at its finest, you must try their Chilean Sea Bass with Green Curry and Fried Garlic Tofu. Remember to bring cash, as it is cash only.
28. Nick's Laguna Beach $$ – Laguna Beach – A solid restaurant serving American classics where everything they serve is a exemplary dish. Standout items are the Fried Bacon Deviled Eggs, Prime Rib Dip, Nick's Rib Eye Melt, Asparagus Fries, Buttermilk Fried Chicken and Warm Butter Cake.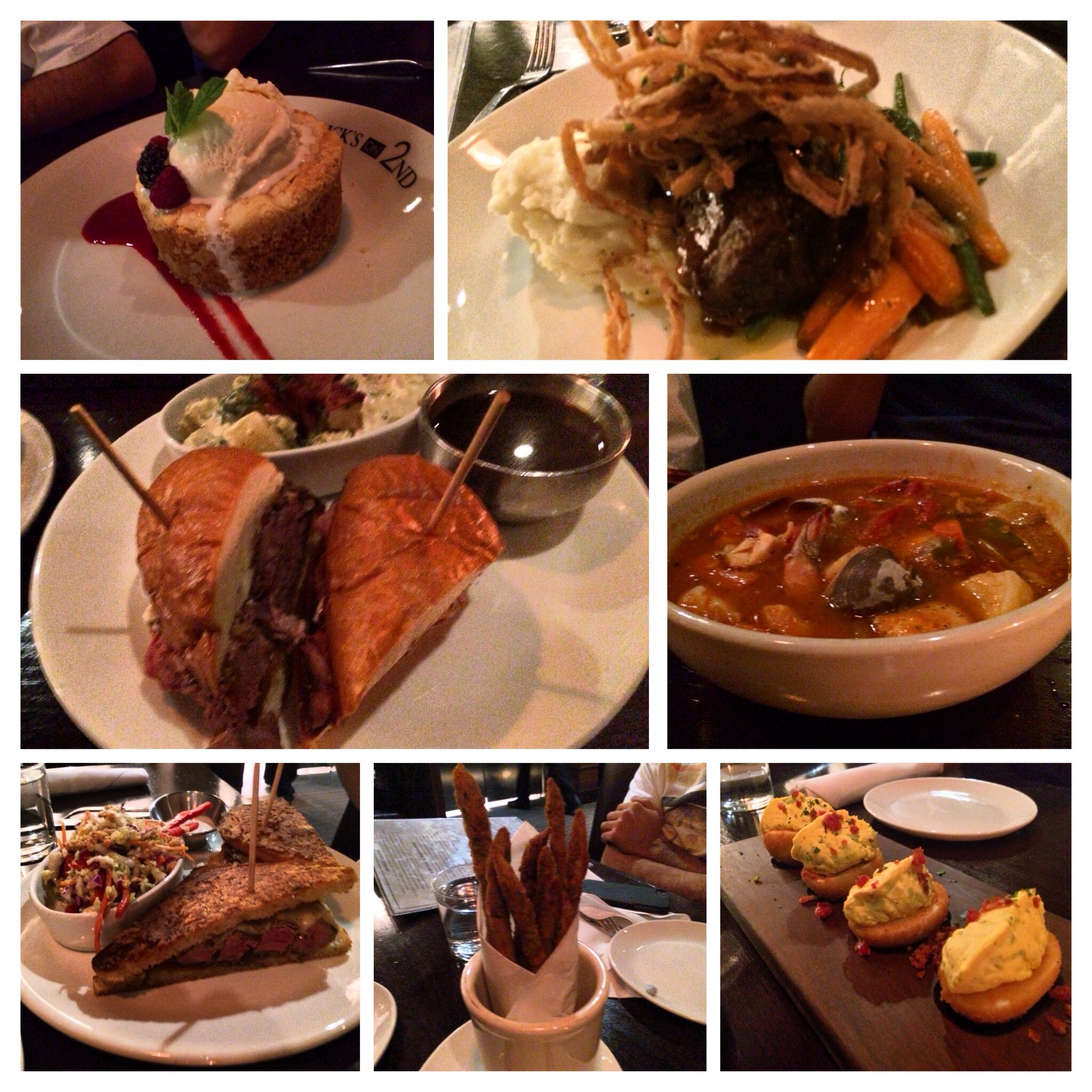 29. Urban Seoul $$ – Irvine – Urban Seoul is a mix of Korean and California cooking. They have fusion dishes ranging from Short Rib Arepas, Elote Corn, Chorizo Fried Rice, Kalbi Burgers and Bibimbap.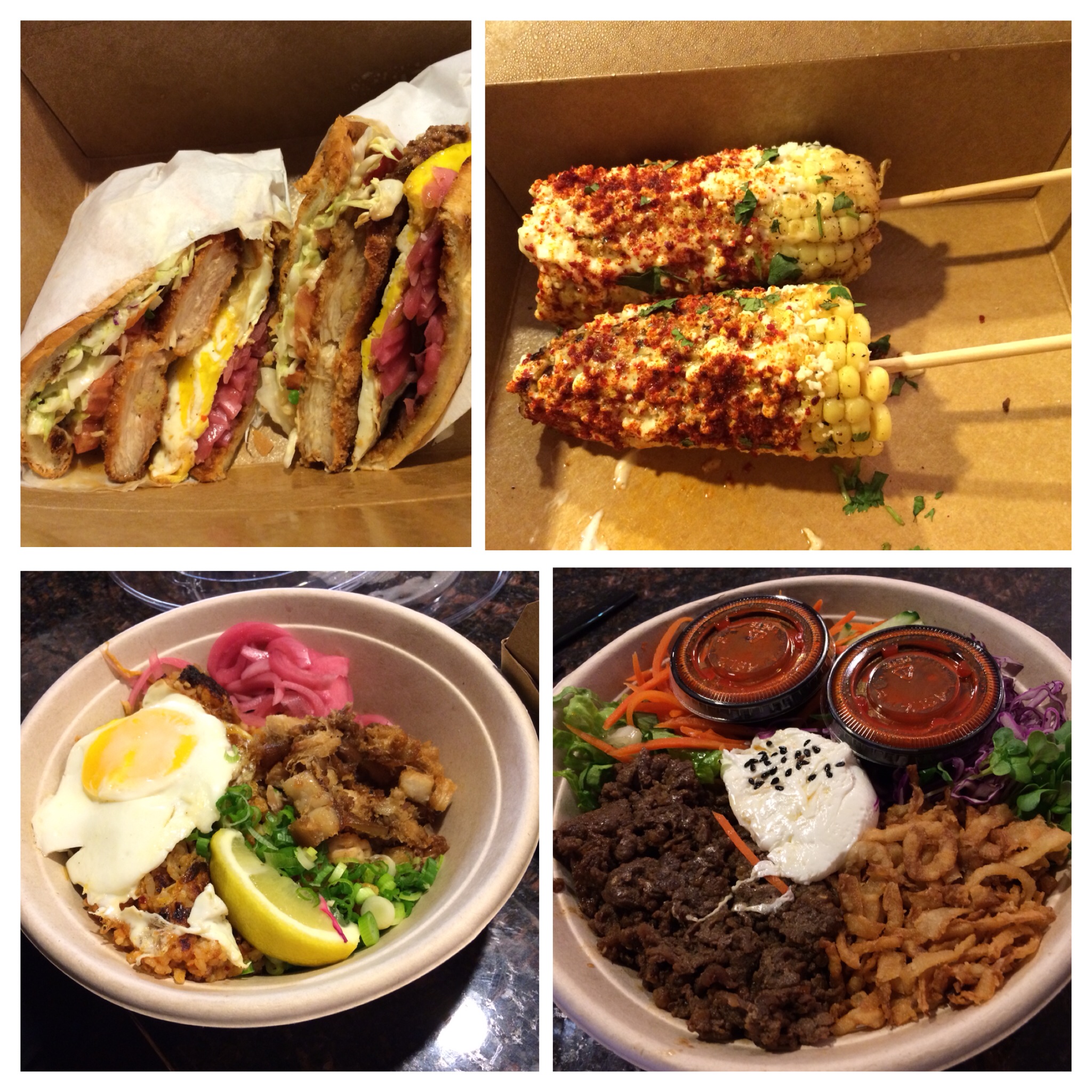 30. Tsuruhashi $$$ – Fountain Valley – Japanese BBQ with high quality marbled melt in your mouth beef that you grill table side. Kobe Beef need I say more, but also try their Raw Beef Yukke and Kimchi Fried Rice.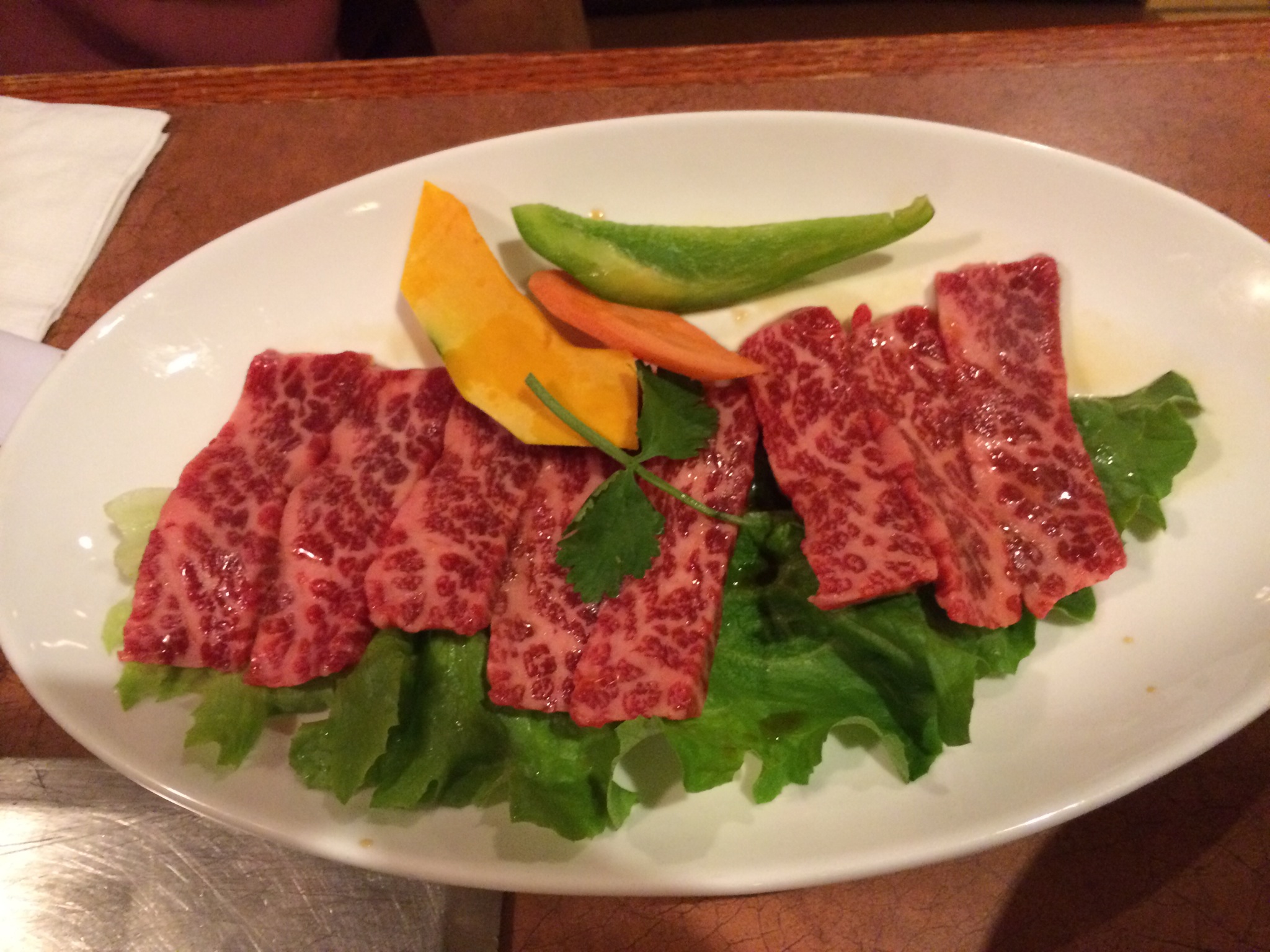 Honorable Mention:
Los Cotijas $ – Garden Grove – Ensenada Style Fish Tacos, Fish Burrito and Carne Asada Fries.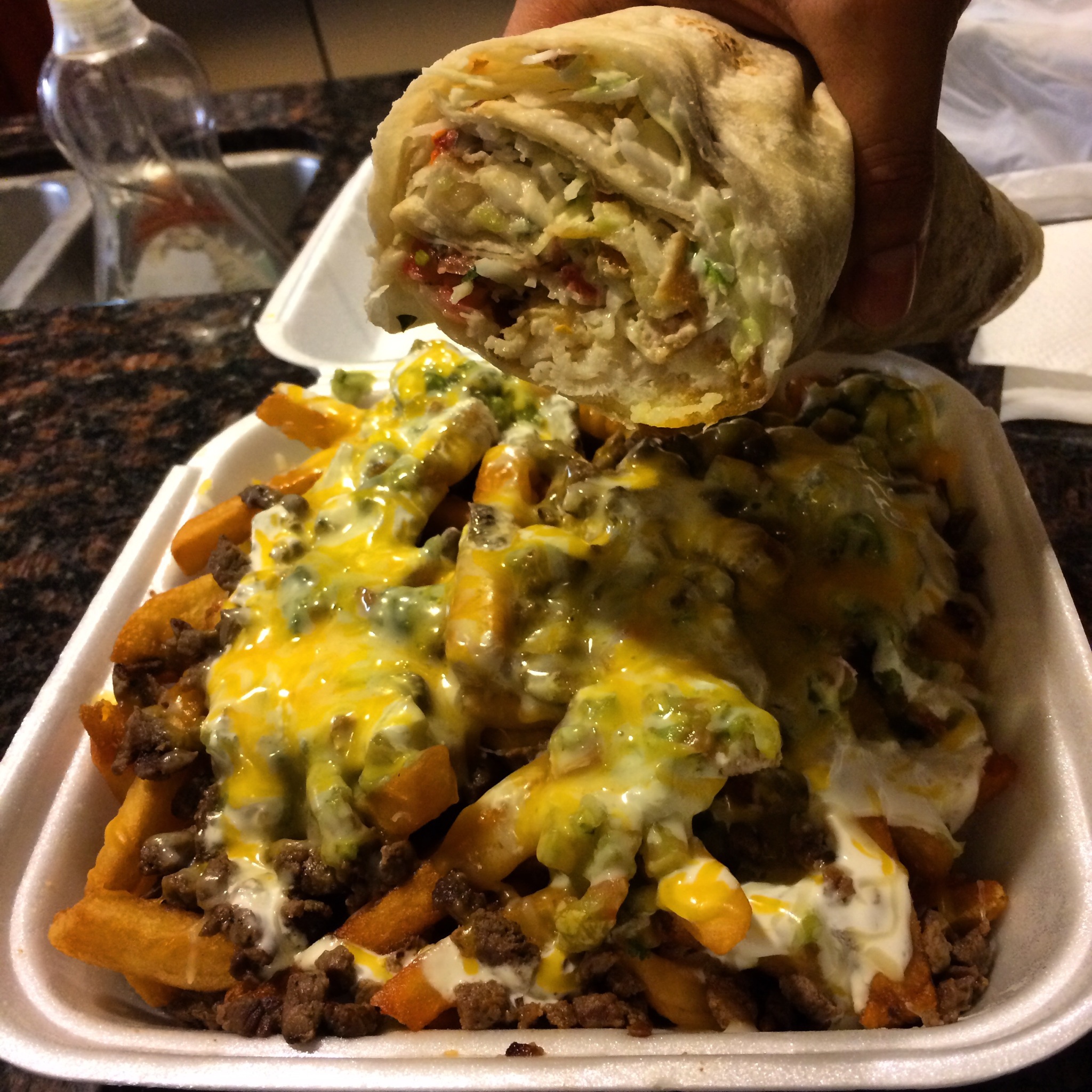 Sasha Deli $ – Westminster – Sashi Cheese Steak and Banh Mi Thit.
Kogi $ – Food Truck – Short Rib Tacos and Black Jack Quesadilla.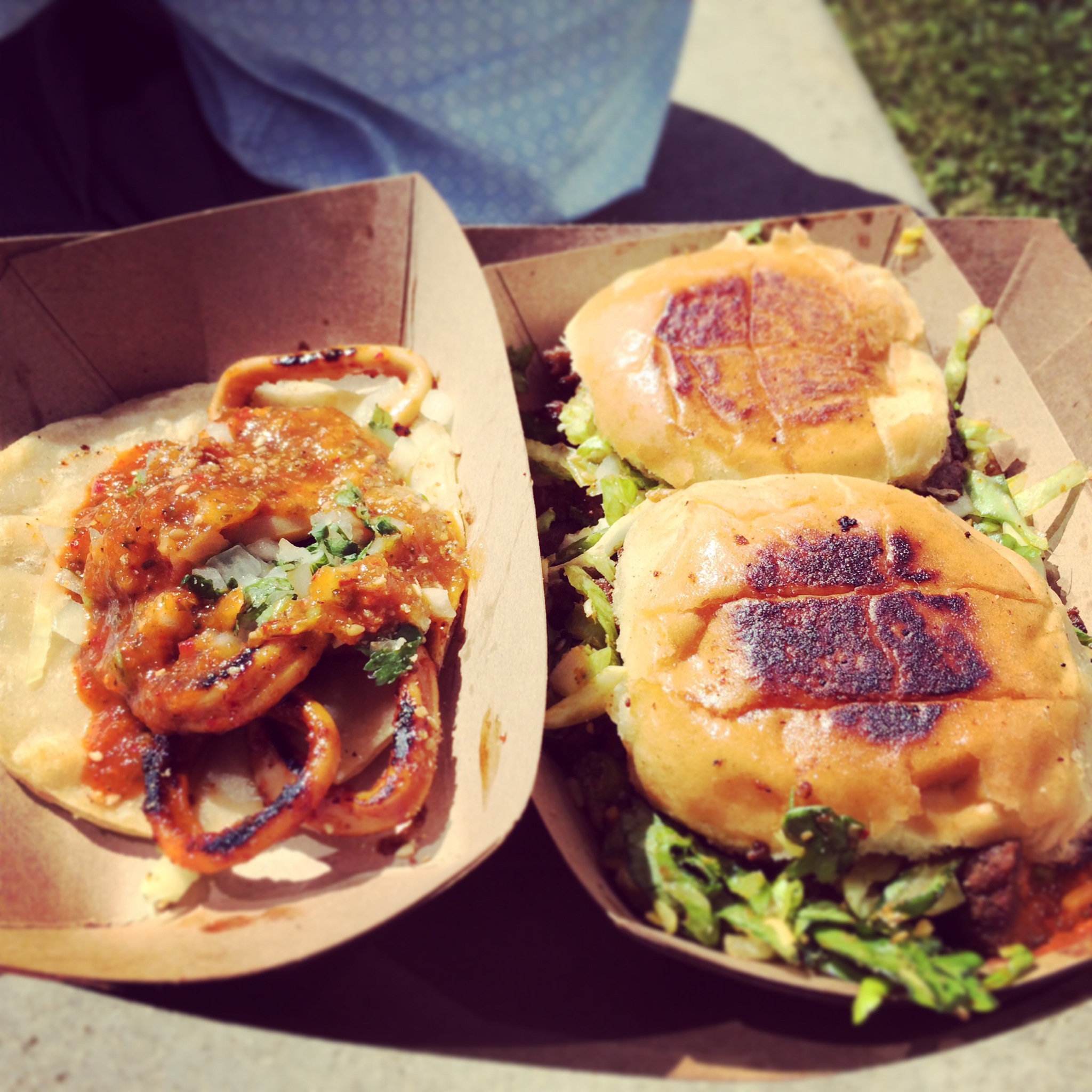 Kerostena $ – Garden Grove – Gyro Plate and Chicken Shawerma.
Green Tomato Grill $ – Orange – Thai Peanut Shrimp Bowl, Fried Green Tomatoes and Adobo Lime Popcorn.