Broadway by Amar Santana – Laguna Beach, CA.  Broadway is inspired exactly from the name Broadway from New York.  Amar Santana's goal was to put food as the main show.  Amar Santana an award winning chef focuses on ingredients from local farms to provide its menu with seasonal dishes.  Broadway has also won the Zagat award for best service in Orange County. I actually went to Broadway not knowing too much about the restaurant and not really having high expectations, but man was I in for a treat.  The service of course was amazing but the food really blew me away.  I honestly haven't had a meal this good in a long time.  It is hard for me to go to a restaurant where everything is good (OCFoodList has high standards you know).  But all the dishes we ordered that night were good and some were amazing.  Amar Santana is the man and Broadway is definitely highly recommended on OCFoodList.  Love Peace and Truffle Pasta Grease!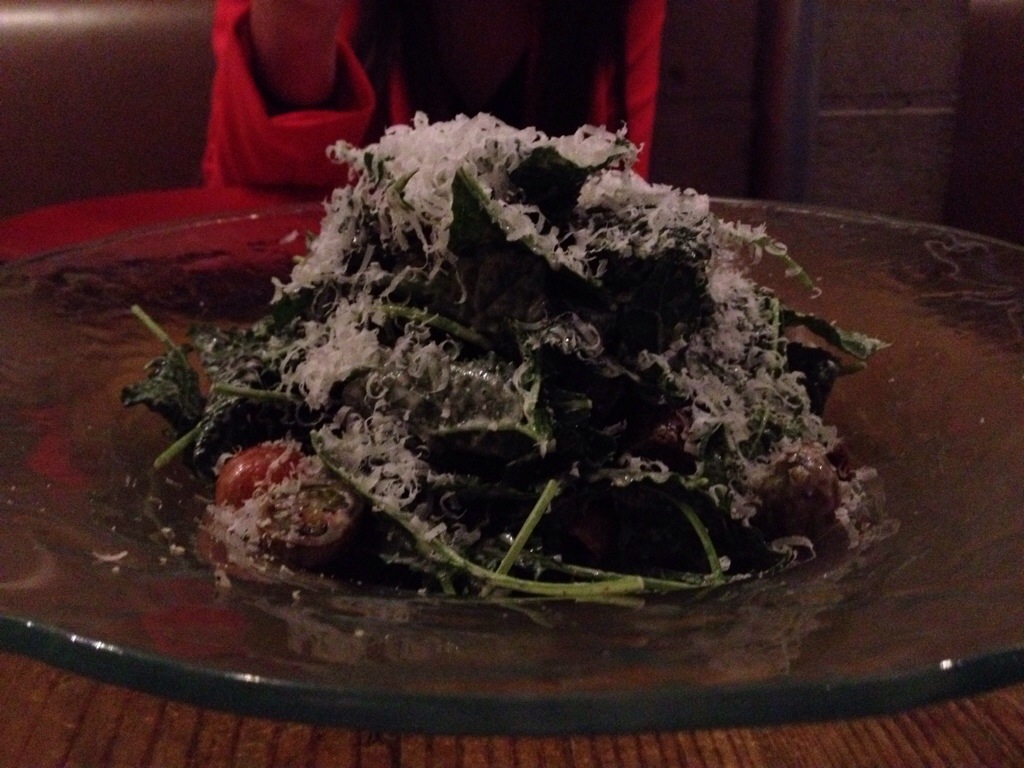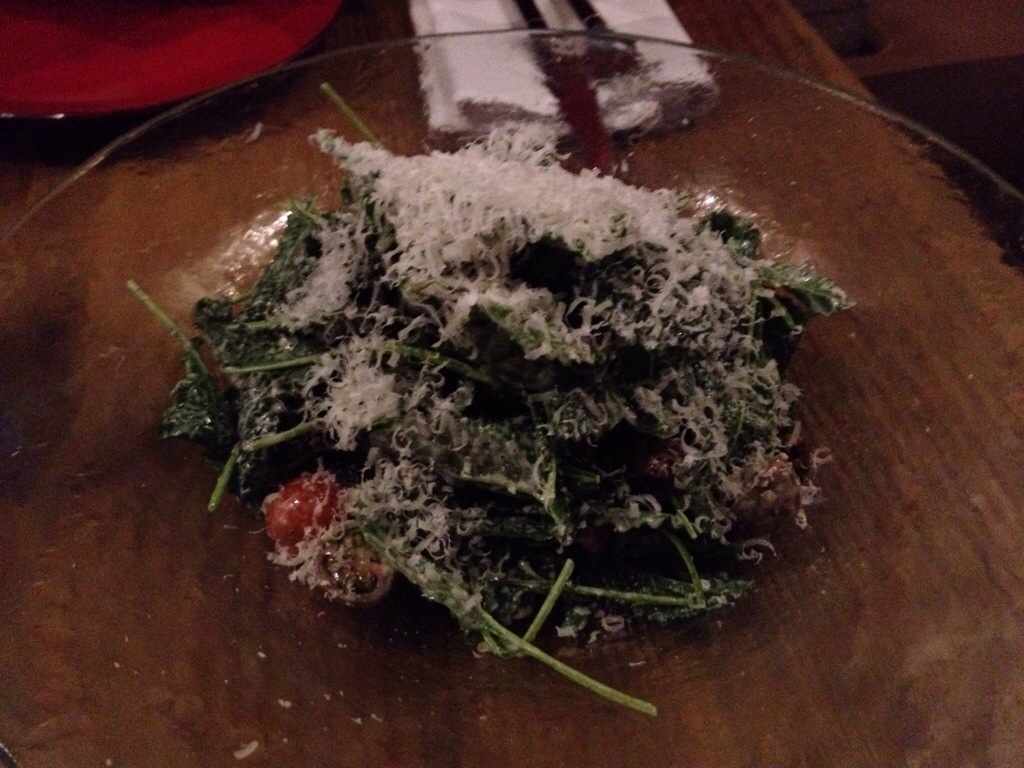 Caesar Kale Salad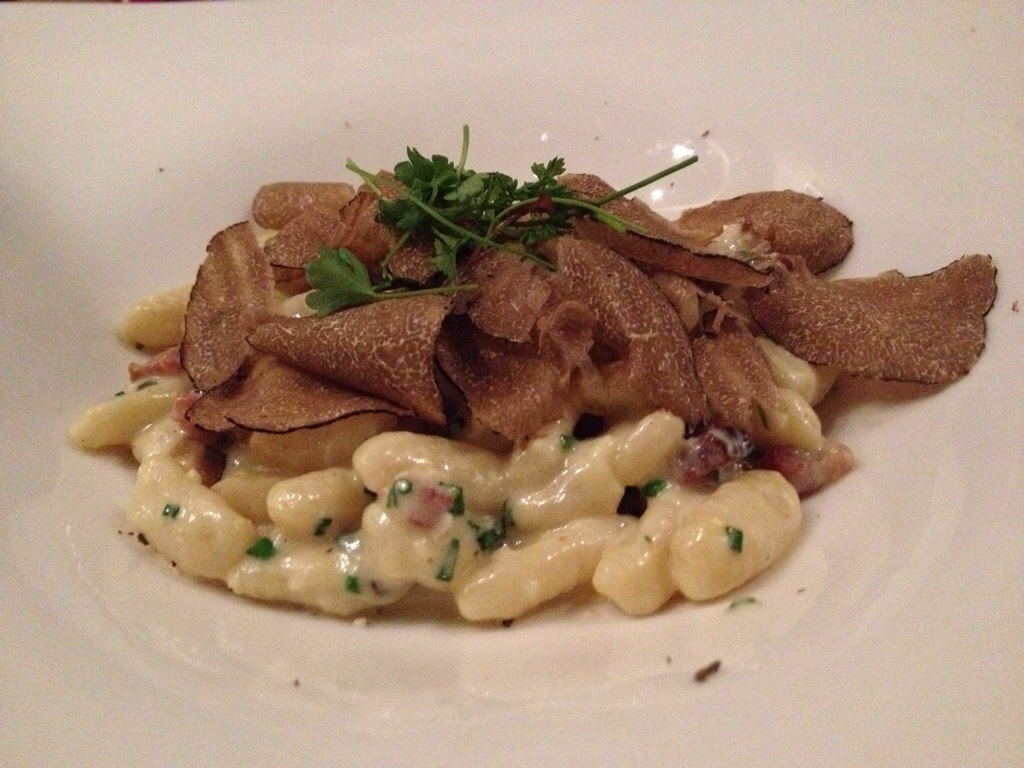 House Made Cavatelli Pasta with fresh shaved Truffles – really good, but what dish with fresh truffles isnt?!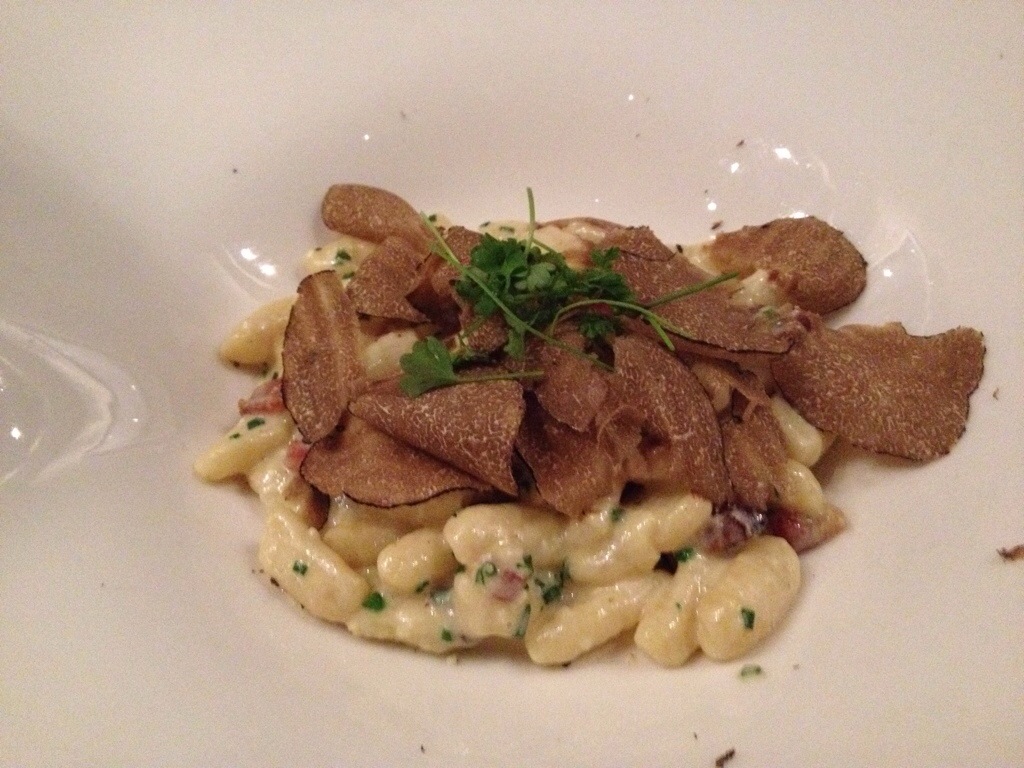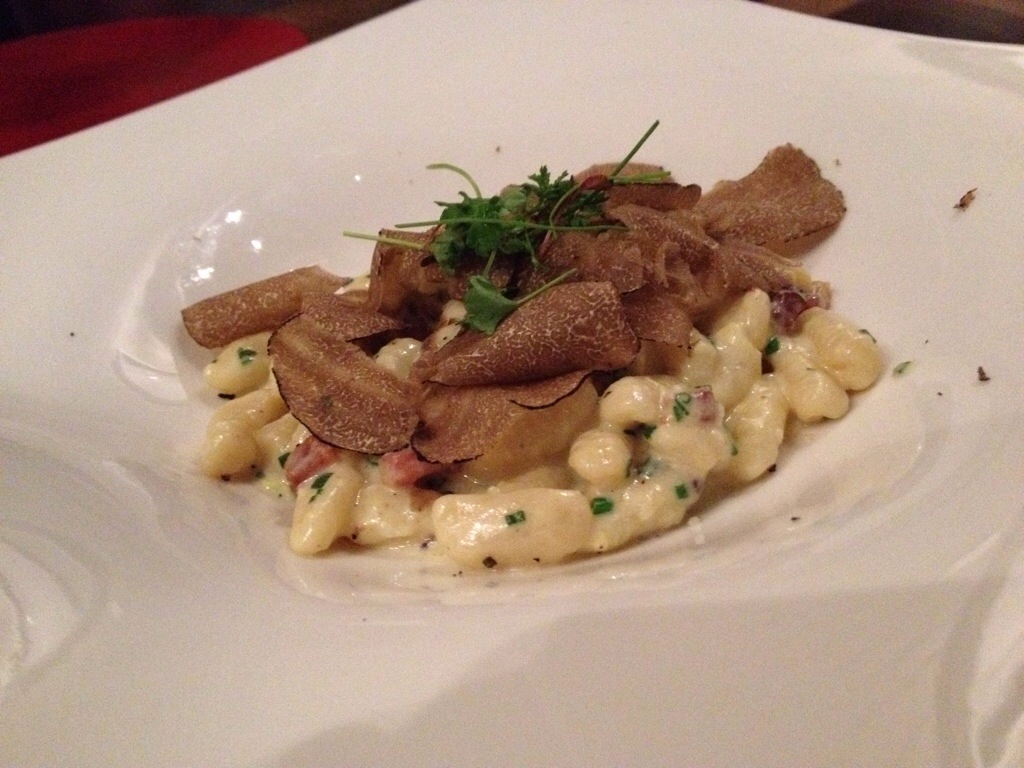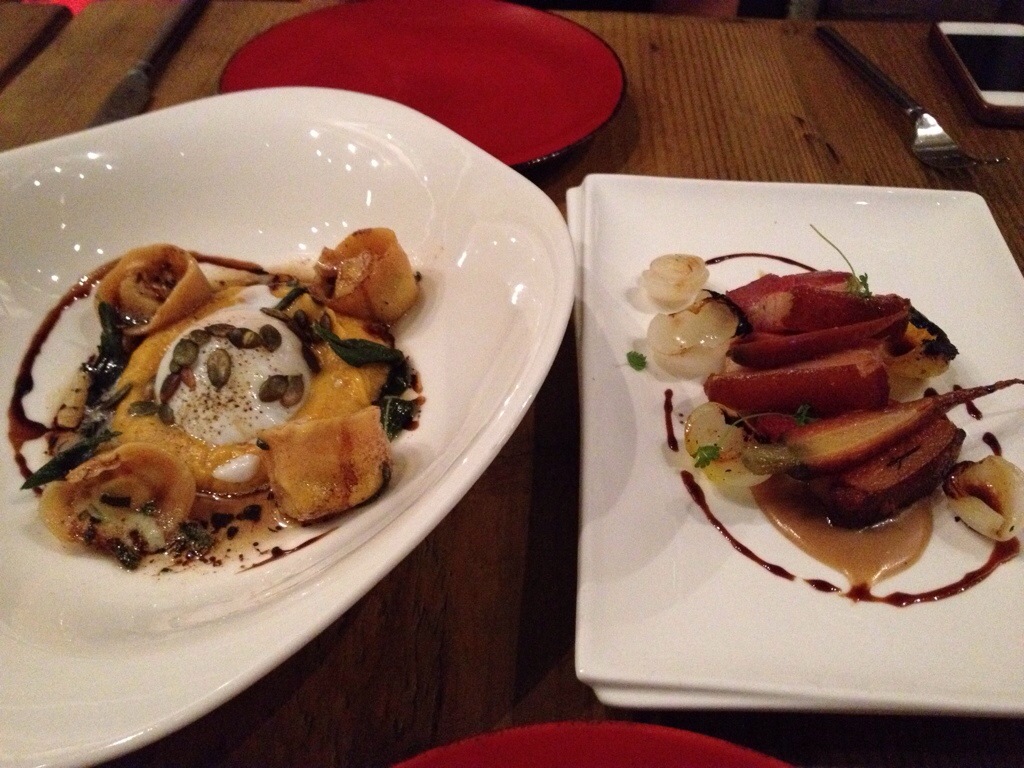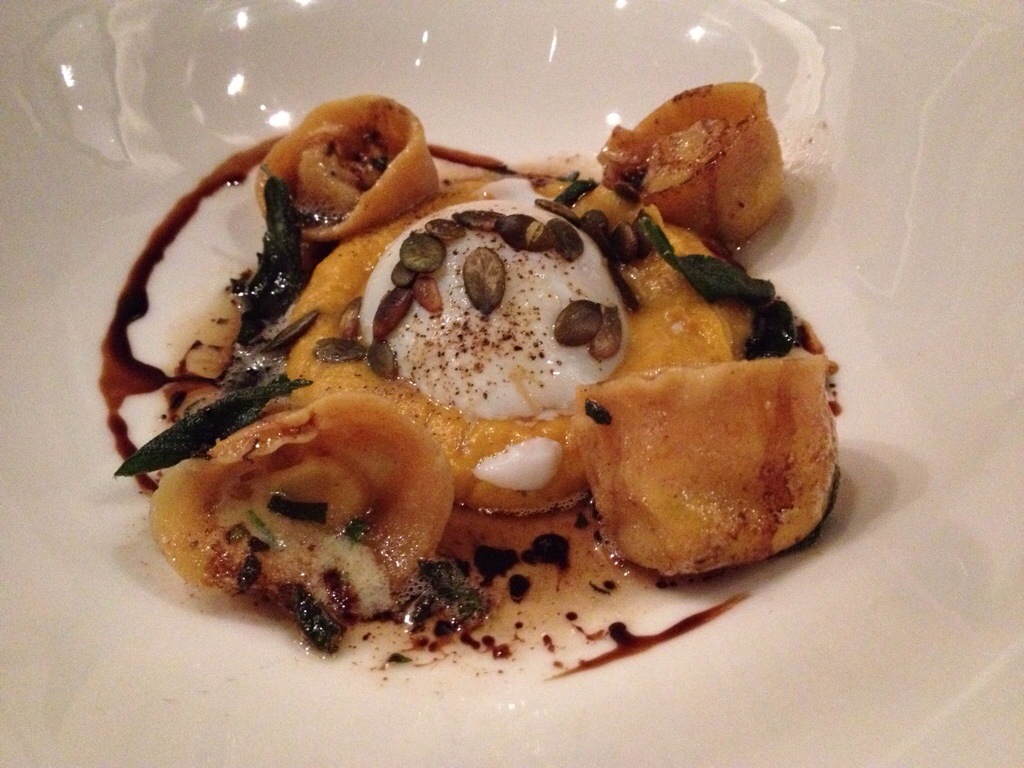 Mascarpone Tortellini with slow poached egg, Sage Brown Butter and Pumpkin Puree – one of the amazing dishes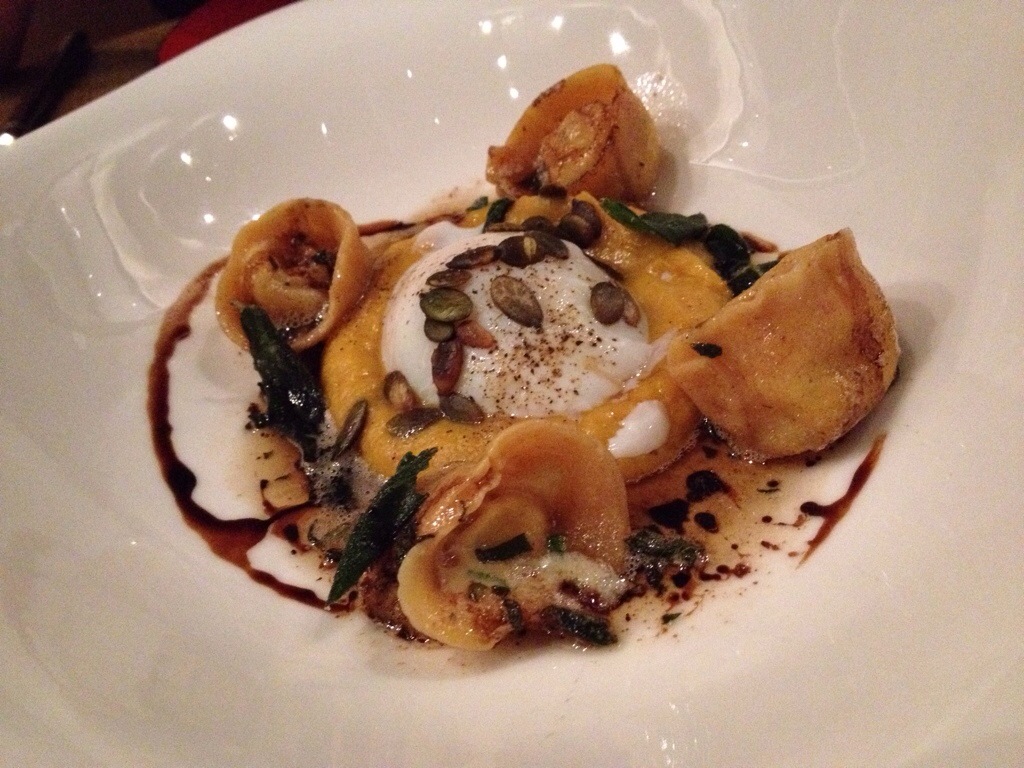 Crisp Braised Kurobota Pork Belly with Banana Kethup, Charred Onions and Smoked Carrots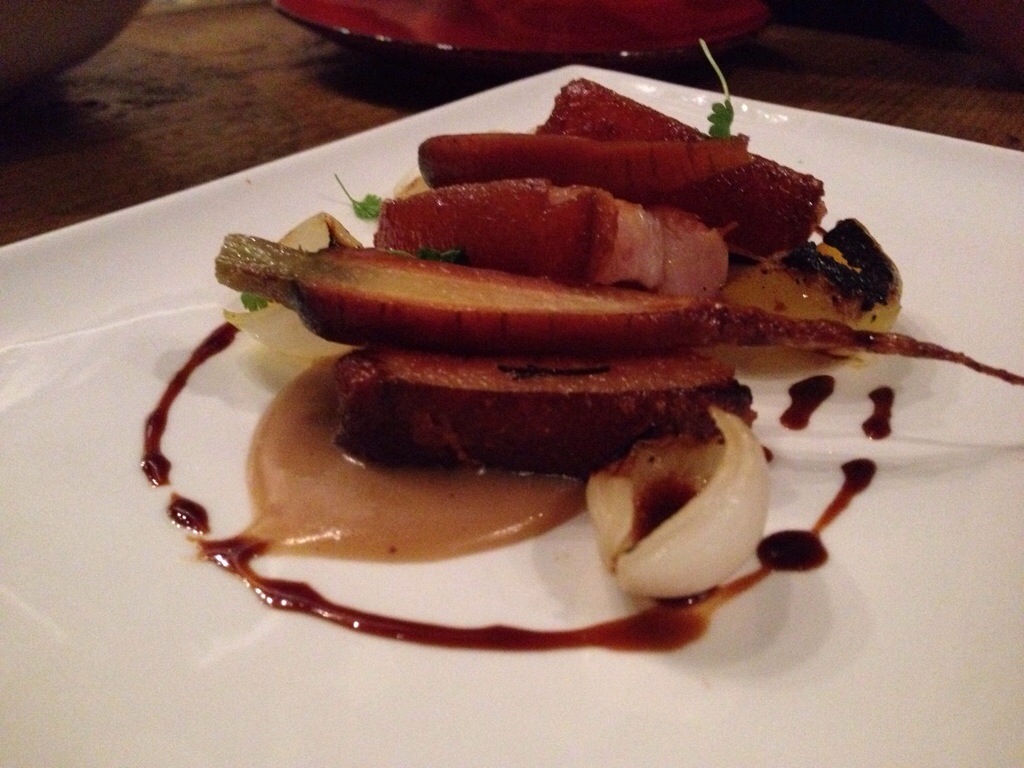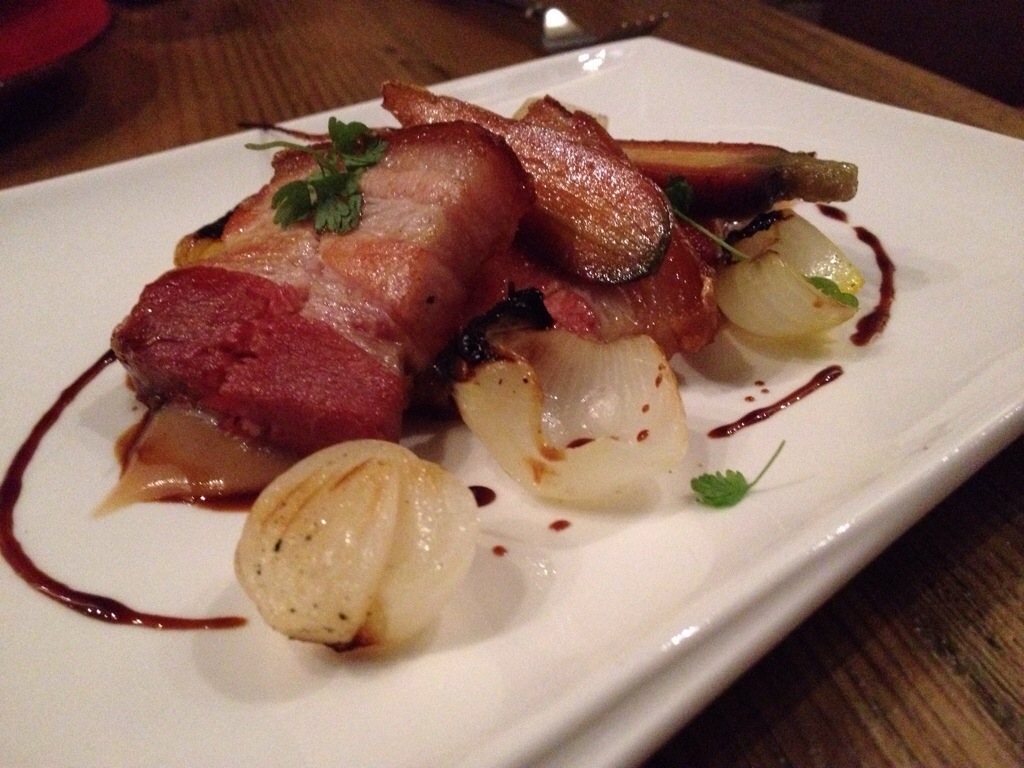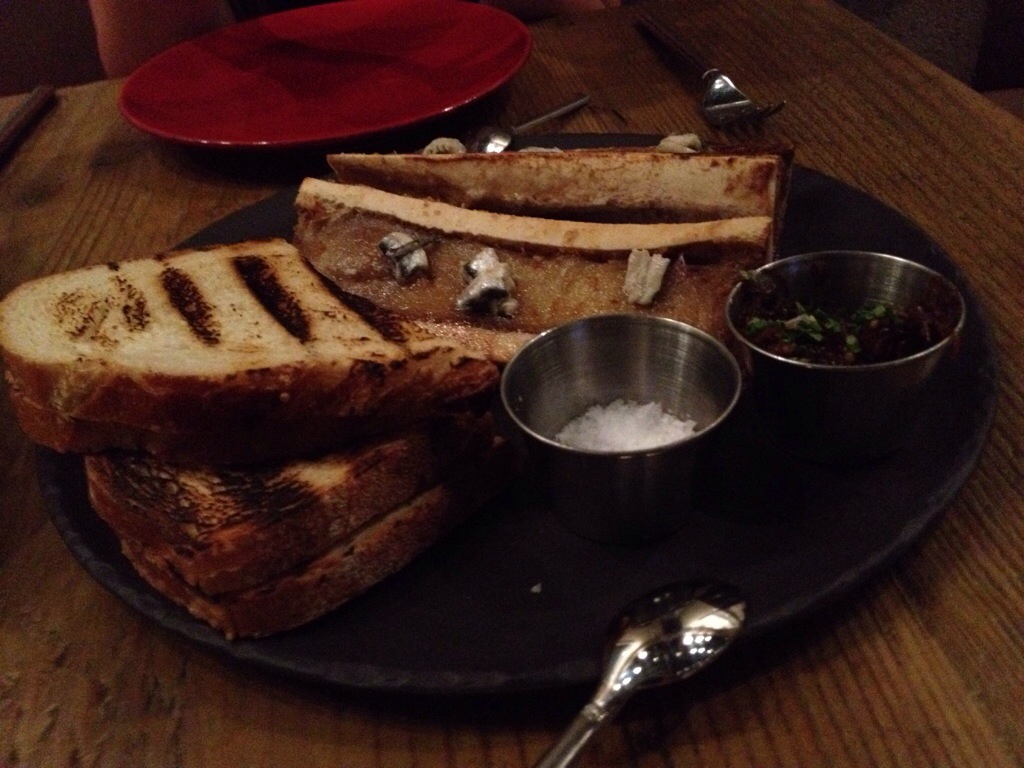 Roasted Bone Marrow with Short Rib Marmelade, Marinated Anchovies and Grilled Sourdough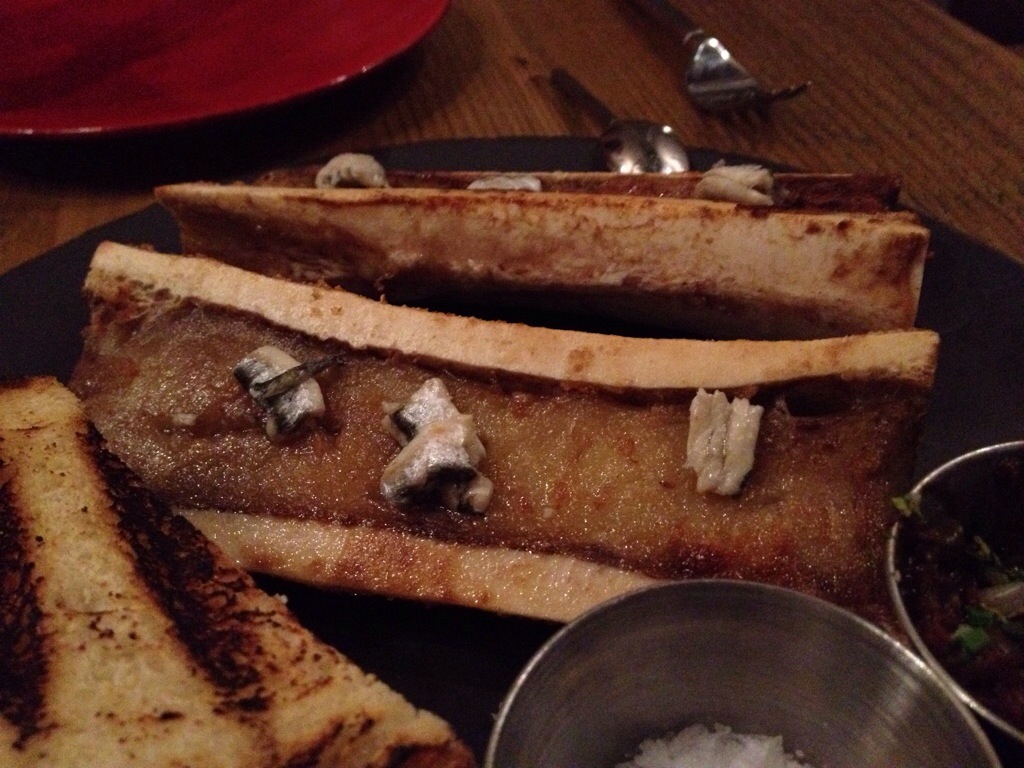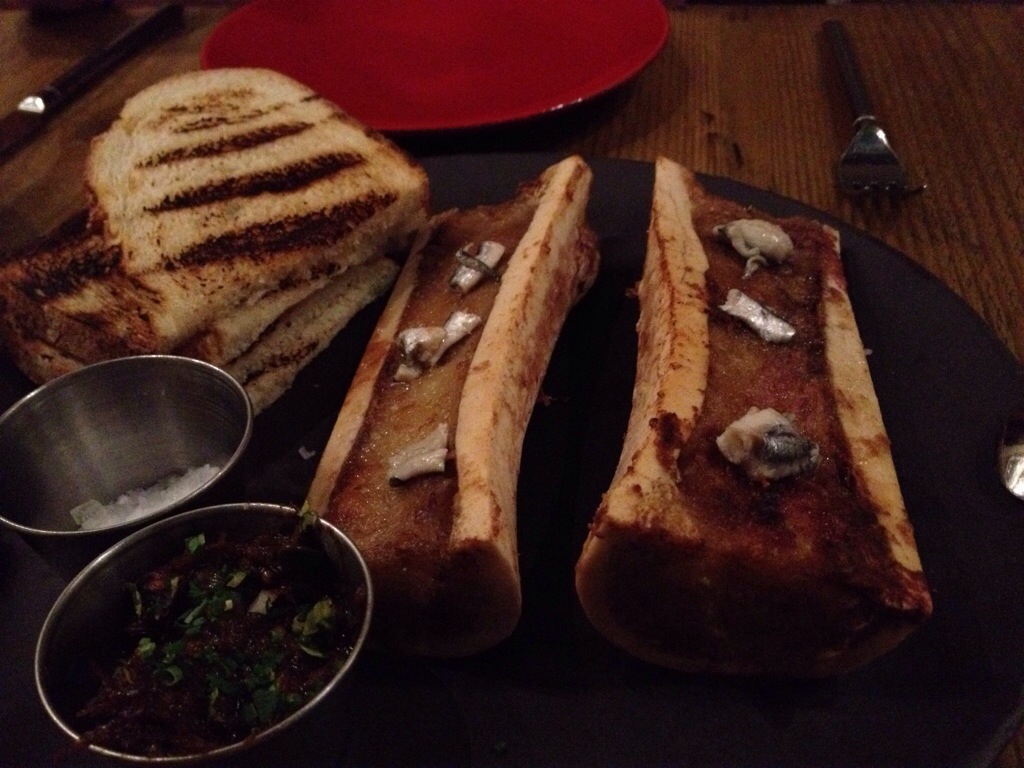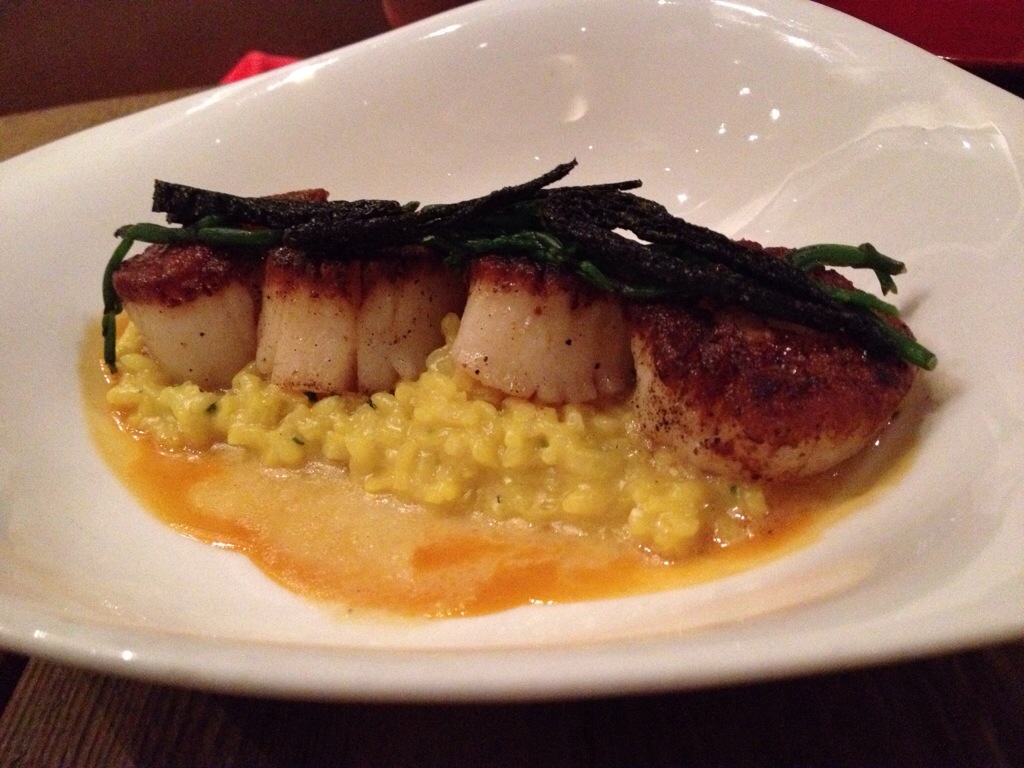 Pan Roasted Main Sea Scallops with a Sea Urchin Risotto, Sea Beans, Passion Fruit and a Nori Crisp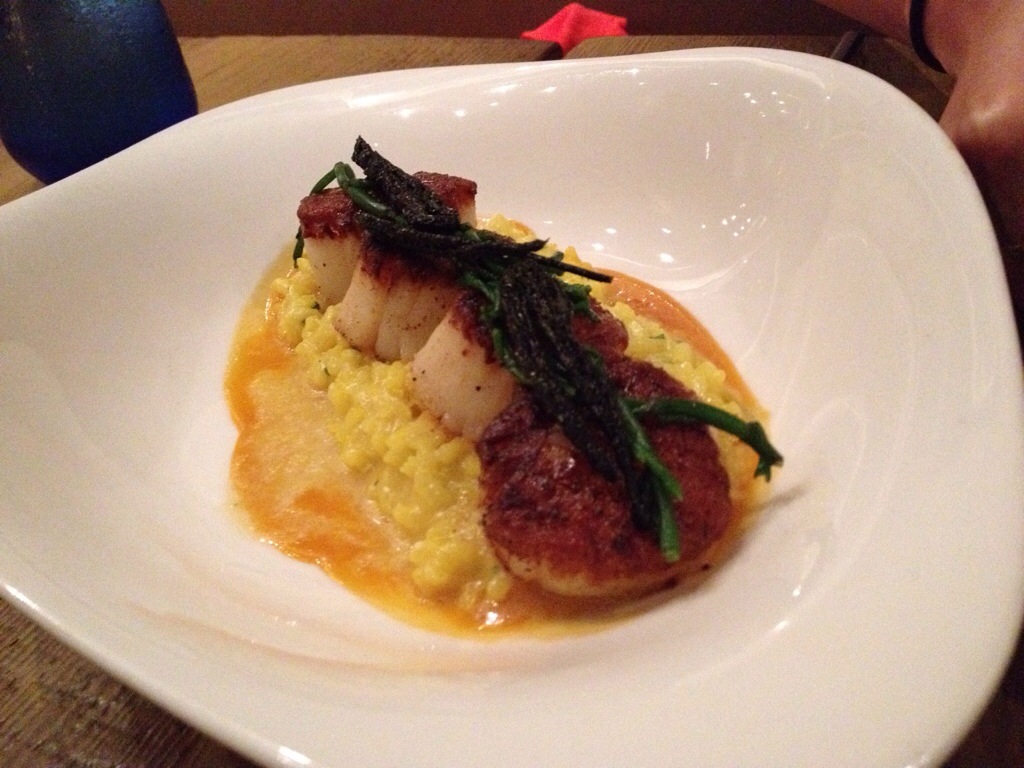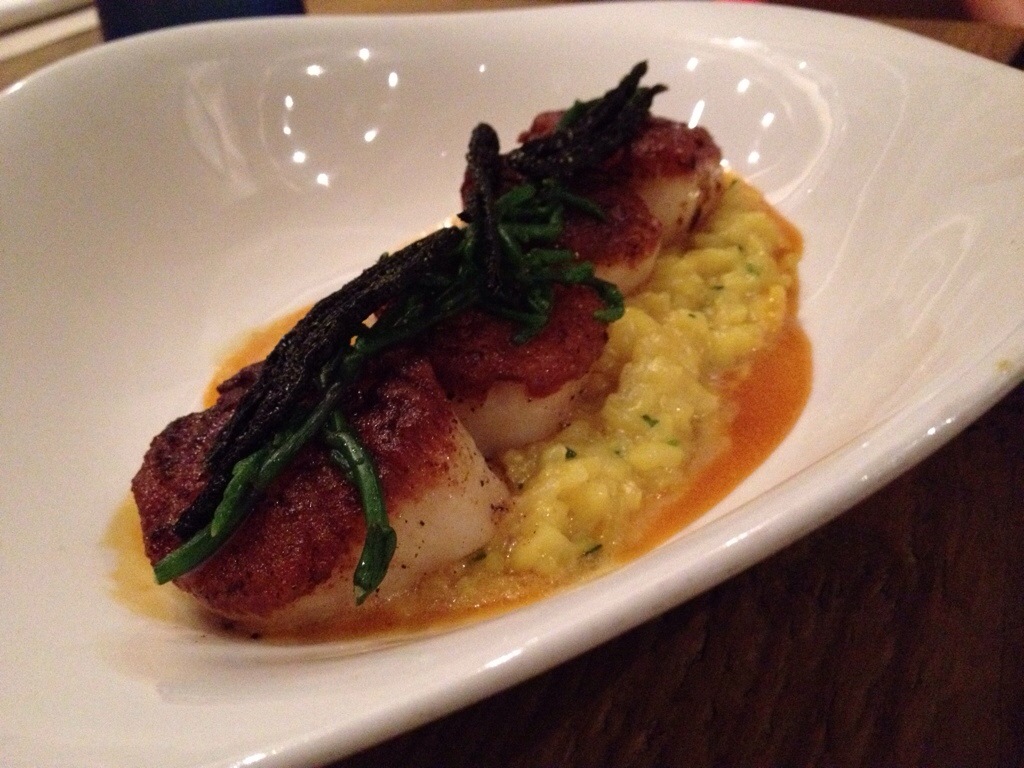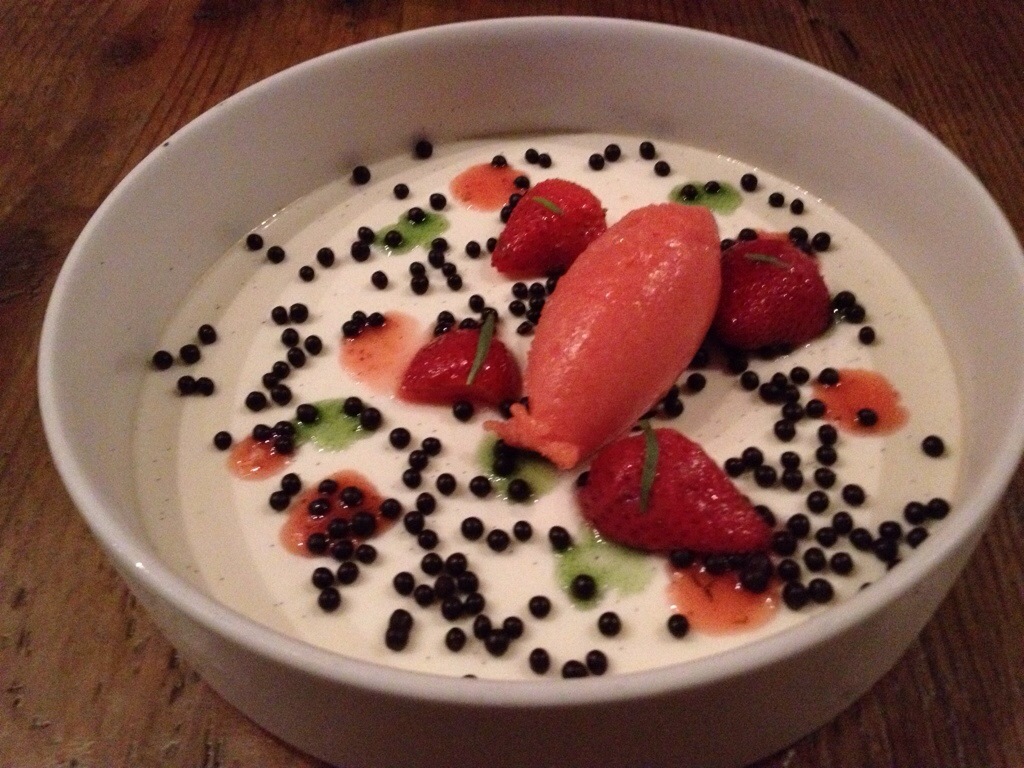 Bourbon Vanilla Bean Panna Cotta with Strawberry Sorbet, Chocolate Pearls and Taragon – This dish took my breath away.  Very complex textures and great flavor.  The best Panna Cotta I have had hands down and I have had some good ones.