Top 10 Restaurants to go on a date in Orange County
Behold, these are the Top 10 restaurants to bring a date in Orange County (in no particular order).  This could be for a first date, a date with your significant other or even for a special occasion.  Grab your spouse, lover or new fling, but check out these 10 spots and you will be sure to have a good time and great food.  Feel free to comment or let us know any other places you recommend to make sparks fly.
Disneyland $-$$$$ – Anaheim, CA – I know I know Disneyland isn't a restaurant but there are countless great places to eat at inside Disneyland. It is a true foodies paradise if you know where to go, you just need to know where to look.  Cove Bar behind Ariel's Grotto is a great place to grab a drink and have a great view of California Adventure, try the Zombie or Black Pearl and it will have you tipsy and eat the Lobster Nachos for munchies.  Orleans Cafe in New Orleans Square has a Monte Cristo sandwich to die for and beignets for dessert to match.  If you want to impress make a reservation at Carthay Circle, they have an extensive cocktail list with some great drinks and twists on classics.  The food at Carthay Circle is excellent as well don't leave without ordering their signature Fried Biscuits and Duck Wings.
https://disneyland.disney.go.com/dining/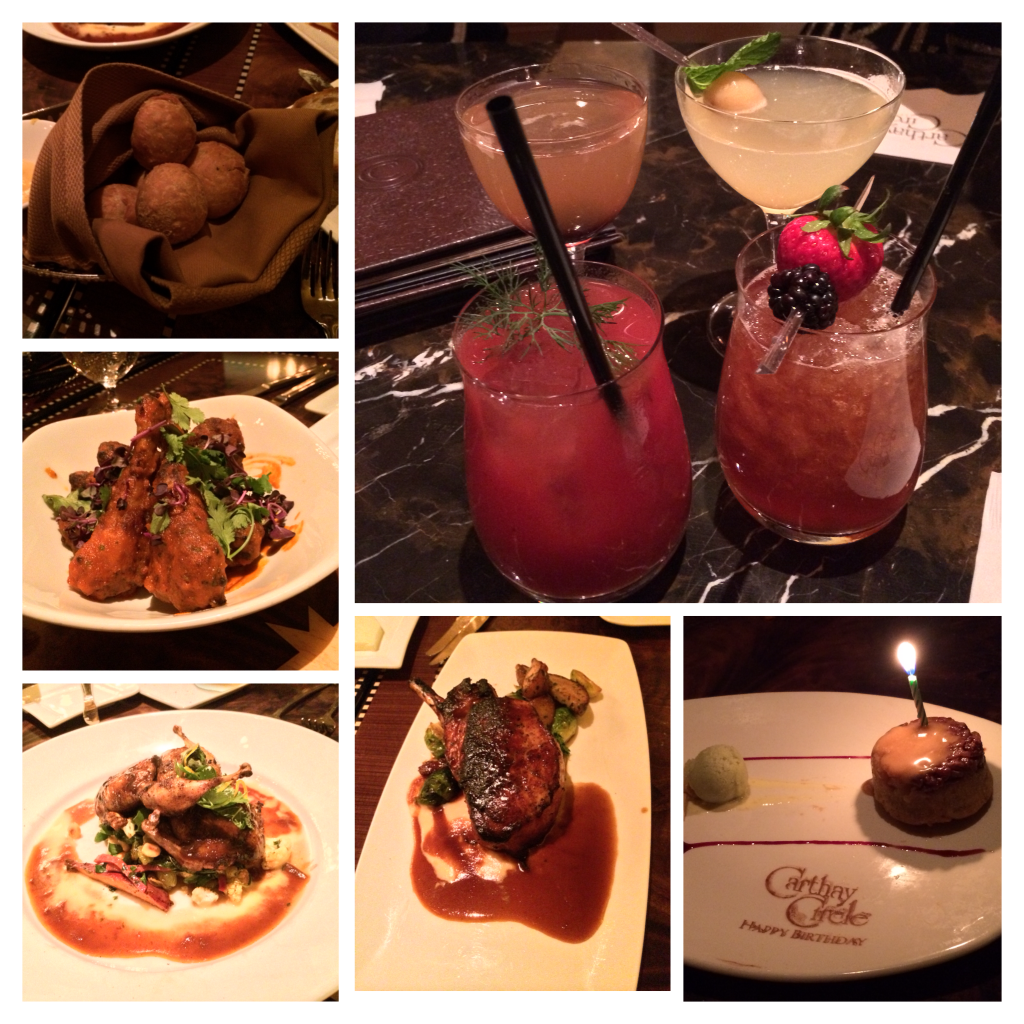 Lola Gaspar $$ – Santa Ana, CA – Lola Gaspar located in Downtown Santa has great atmosphere and dark interior to take an intimate date. They have great cocktails and beer list but you can also order carafes or glasses of Fruit Soaked Sangria. Try the Blue Cheese Stuffed Dates and Duck Confit Fries.  Depending on how the date goes or how you want it to go you can also head to several bars in Downtown Santa Ana or go to Yost Theatre to catch a DJ for a night of dancing.
Habana $$ – Costa Mesa, CA – Habana almost seems like it was modeled for a great romantic date restaurant. They have dim lights with seating both inside and outside. This place offers great Cuban cuisine including empanadas, fried avocado and most dishes come with their fried plantains.  A few bars are pretty close including Mesa, Memphis and Commissary Lounge if you want to continue the date with a night cap.
http://www.yelp.com/biz/habana-costa-mesa
Anaheim Packing District $-$$ – Anaheim, CA – The Anaheim packing district is communal gathering place including multiple restaurants and merchants. It is a great place to bring a date if you want to try multitude of food. They have many places to grab a drink and they have a secret hidden bar called Blind Rabbit where reservations are recommended.  The Kroft has unique Poutines and Wheat & Sons has a savory Porcetta Sandwich.  You can also try some cold concoctions at Popbar and Han's Homemade Ice Cream.  Usually on Friday to Sunday they have live music going on, check out their calendar.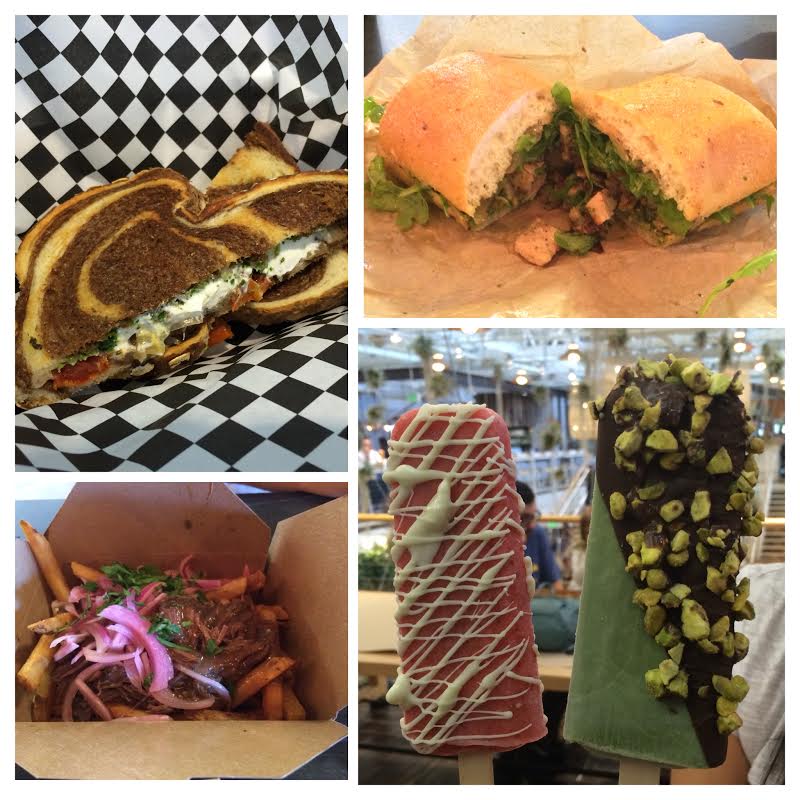 Anqi Gourmet Bistro $$$ – Costa Mesa, CA – Located in South Coast Plaza on the side of Bloomingdales this is a restaurant with beautiful interior and unique atmosphere, great for an intimate dinner. It has a black and red color scheme with a built in runway down the middle of the restaurant which they sometimes host fashion shows.  Anqi has great cocktails and a well rounded happy hour called red hour which is sure to impress.  Don't leave without trying their famous Garlic Noodles.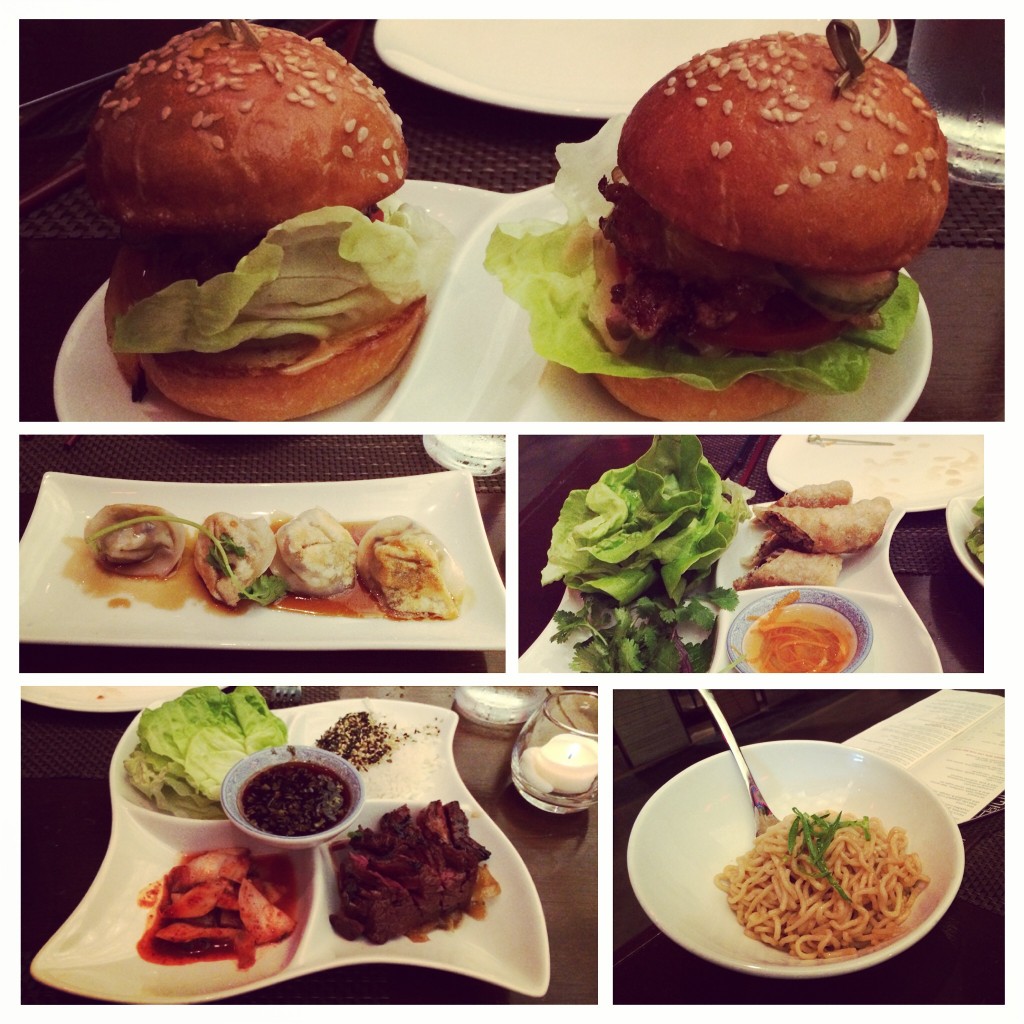 Las Brisas Restaurant $$$ – Laguna Beach, CA – Las Brisas is situated right on the coast of Laguna Beach and people come for the beautiful ocean side view. Definitely request or make reservations for a window seat or come for the beautiful sunset. Las Brisas also offers a terrific brunch on Sundays.
Orange Hill $$$ – Orange, CA – This hill top hideaway overlooks Orange County offering a sweeping view of Catalina Island, Downtown Los Angeles, Disneyland and the coastline. They have a beautiful outdoor patio, fire pit and great window seats as well as a bar and grand dining room. Come here for the view and beautiful sunsets.
Bosscat Kitchen and Libations $$ – Newport Beach, CA – Bosscat offers a great open style bar with the restaurant opening up to a outdoor patio area. They have a whiskey tasting room offering a wide selection of 100 different whiskey, scotch and bourbons. They also offer some unique offerings to try like cornbread madeleines, pork belly poutine, whiskey smoked okra, bourbon whipped sweet potatoes and red velvet churros.  They have an awesome Bosscat burger that is a must try.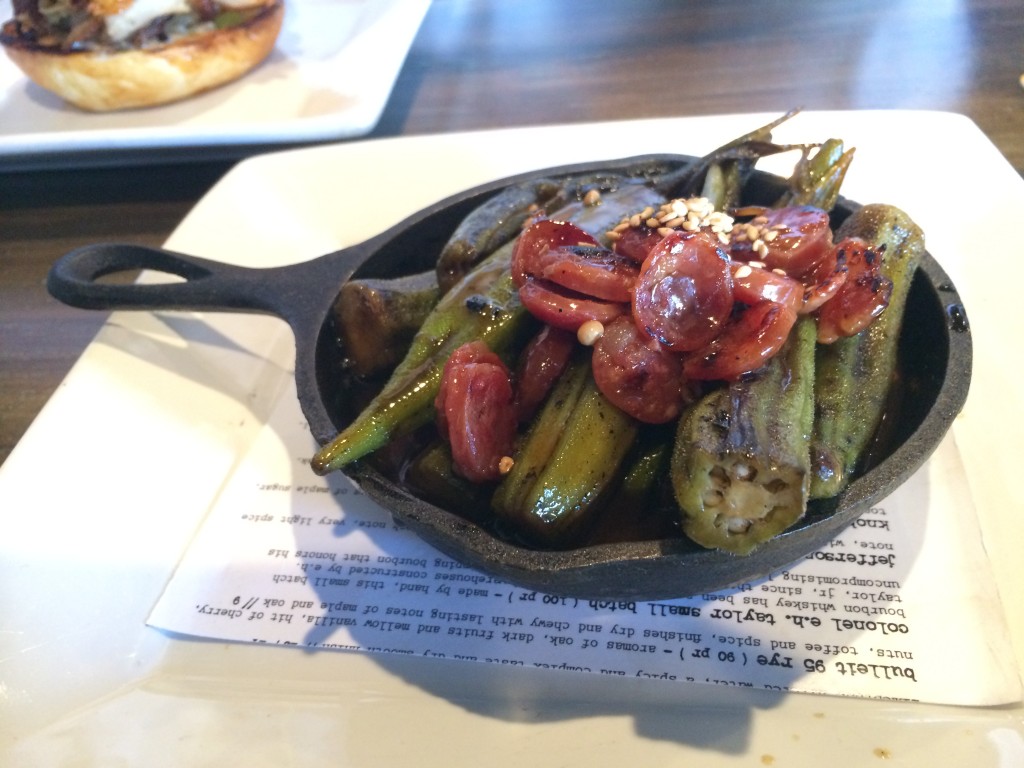 Marche Moderne – $$$ – Costa Mesa, CA – Marche Moderne offers French dining at its finest. Located on the 3rd floor in Southcoast Plaza, it offers beautiful wood plank floors, stone accents and white table linens. The food is spectacular including Bone Marrow, Octopus, Pomme Frites and Coq Au Vin.  Eating here on a date or even a special occasion is great for a romantic and intimate dinner.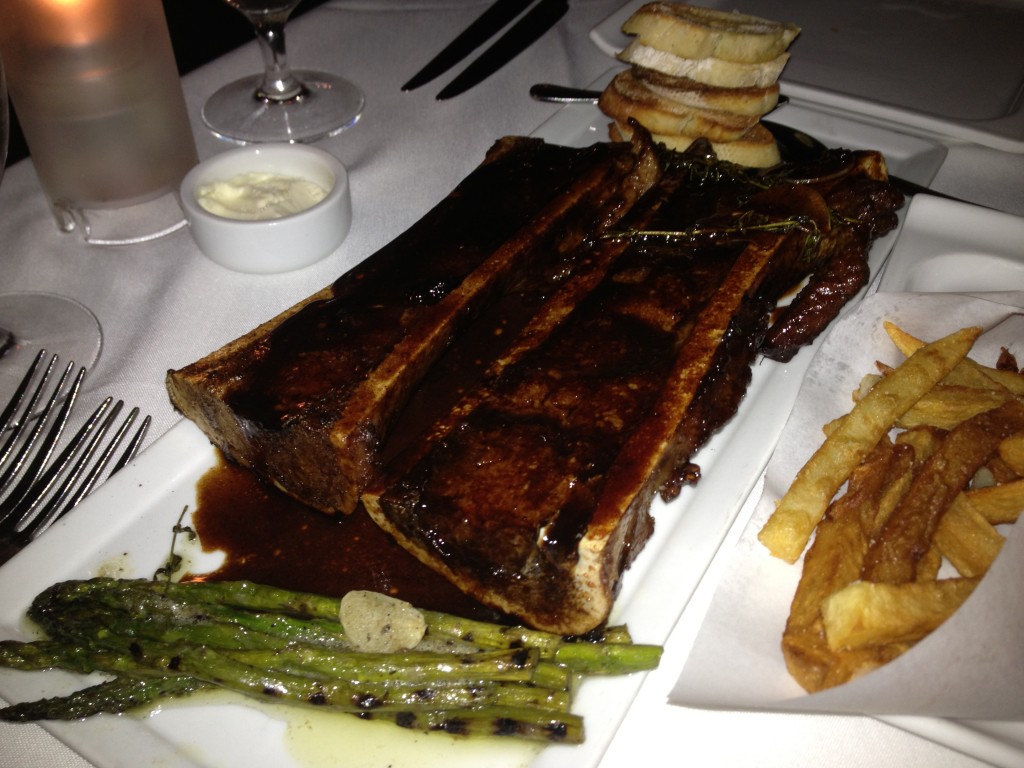 10.  Seasons 52 – $$$ – Costa Mesa, CA – Seasons 52 is great for a              date where someone is watching what they eat or if they want              to eat healthy. They offer a delicious selection of food with                      every entree coming in at 475 calories or less. If you aren't                        counting calories an entree and sharing an appetizer should do              you good.  They also have mini indulgences that are small                          versions of dessert favorites.   They have an extensive wine                      selection hand selected by a master Sommelier and great                          cocktail list.