Top 10 Sandwiches in Orange County
Sandwiches are the perfect handheld meal.  They use different types of bread as the perfect vessel for meats, cheese and veggies.  Plus they are one of the only meals that can easily contain all 5 food groups in one sandwich.  Sandwiches or meat between bread date back as far as 18th century Europe.  The sandwich name came about after John Montagu the 4th Earl of Sandwich ordered his valet to bring him meat tucked between two pieces of bread, so he could continue playing cards without getting his hands dirty.  Praise the sandwich and all its goodness.  Please enjoy OCFoodList's top 10 best sandwiches in Orange County in no particular order.
Le Diplomate Cafe $ – Irvine, CA – Le Diplomate is a French cafe that serves fresh French Baguette Sandwiches. Their prices are ridiculously reasonable. They offer French style sandwiches along with American, Vietnamese and Gyro Sandwiches as well as Breakfast Croissants, Bagels, Coffee and Smoothies.  You can't leave here without trying the Chicken Garlic or Chicken Cordon Bleu.  That creamy garlic sauce is to die for.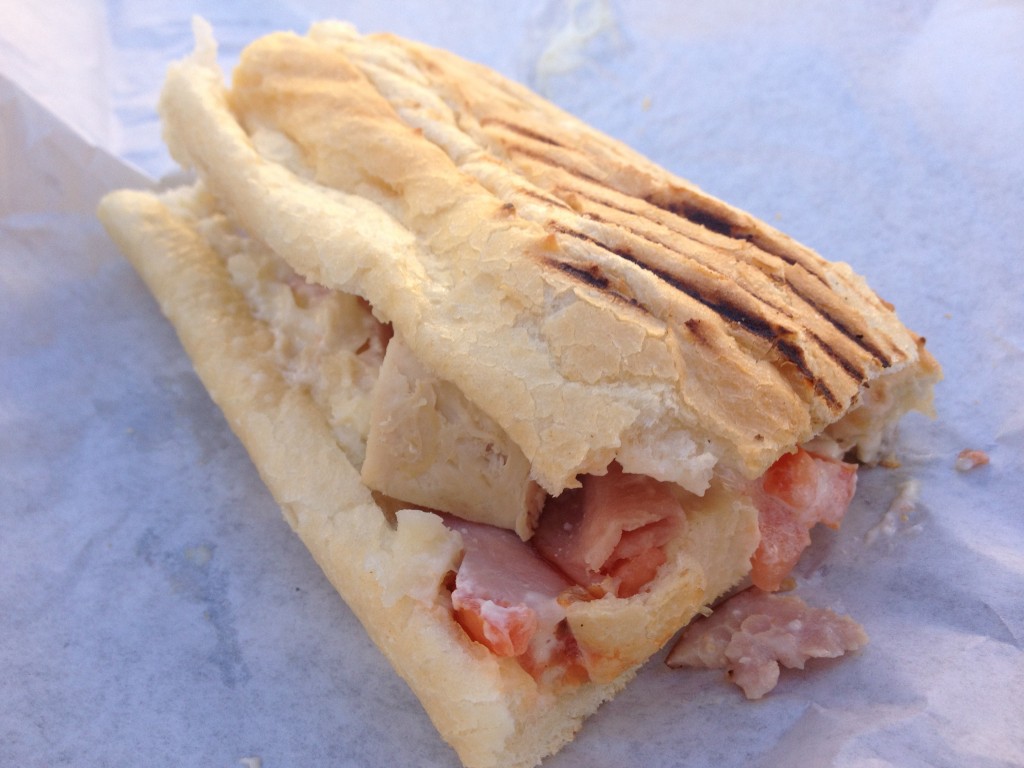 Mendocino Farms $$ – Costa Mesa and Los Angeles, CA – Mendocino Farms finally opened a location in Orange County so you don't have to go all the way to Los Angeles anymore. They promote seasonal and local produce from local farmers as well as sustainable farming. Mendocino Farm's have a wide variety of sandwiches to try but the favorites have to be the Three Little Piggies (secret menu item) and the Kurobuta Pork Banh Mi.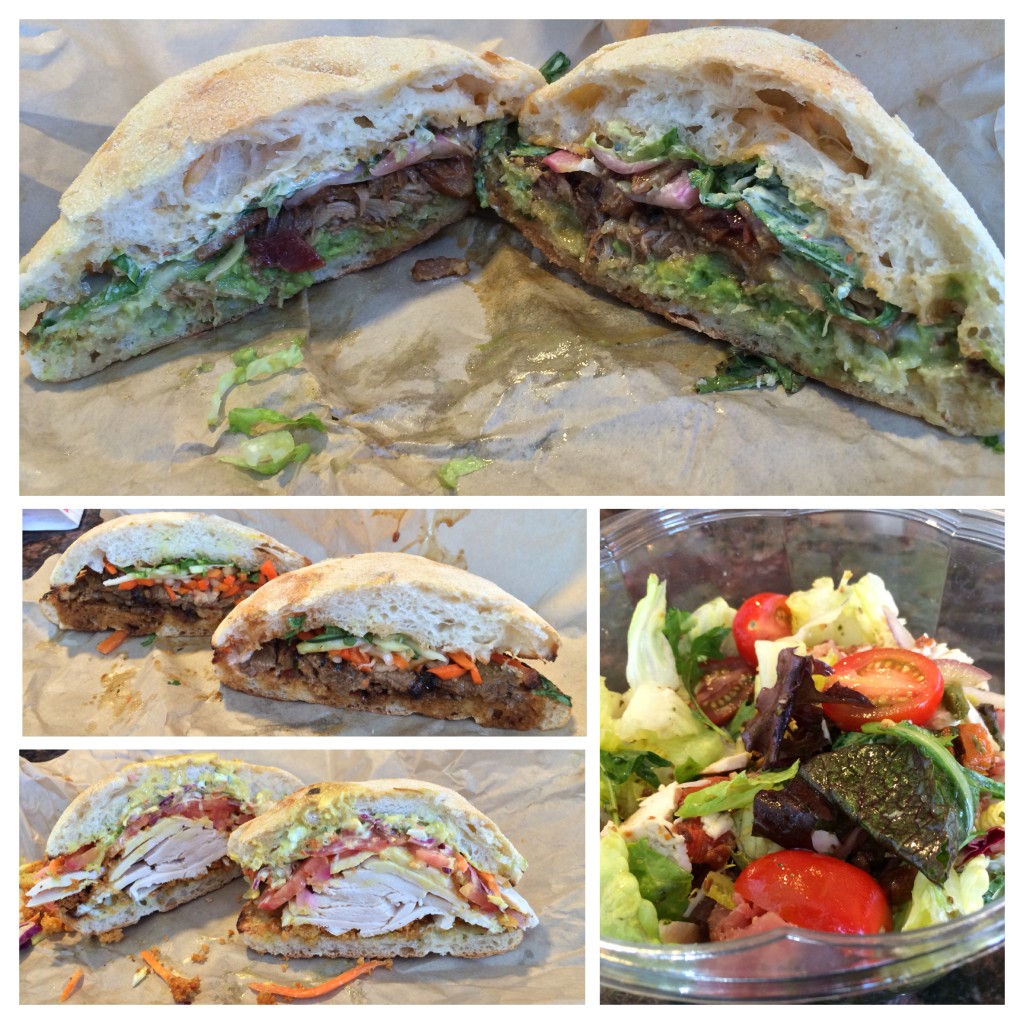 Earl of Sandwich $ – Anaheim, CA – Well the Earl of Sandwich claims to have invented the sandwich so this place has to be good right? It definitely is, and it has the best sandwich wrapper in the game. Their bread is an artisan baked loaf with olive oil that is delicious.  Every sandwich is worth trying but the standouts are the Tuna Melt and the Holiday Turkey (served only during fall/winter).
http://stores.earlofsandwichusa.com/california/anaheim/downtown-disney–anaheim-.html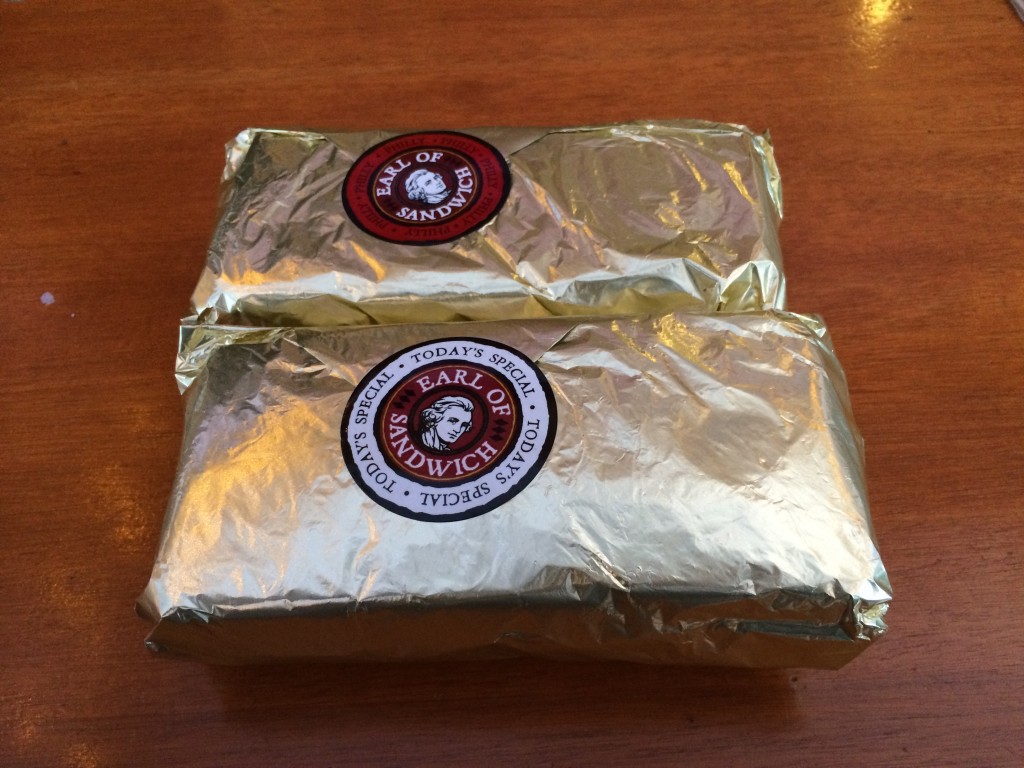 Puerto Madero $ – Santa Ana, CA – Puerto Madero is actually an Argentinean market with a restaurant inside, serving some great Argentinean sandwiches as well as Empanadas. The star of the show is the Chivito Sandwich which contains steak, ham, grilled pork, roasted peppers, olives, provolone, tomatoes and a special spread, it will be like no other sandwich that you have had before.
Deli-licious $ – Huntington Beach, CA – This little gem provides a homely interior while dining on their delicious made to order sandwiches. They have great friendly service and the two sisters who own the restaurant honor their late father who loved good food. A lot of their sandwiches are named after their customer's specific orders and some of the favorites include Sue's Chicken Avocado Caprese and Taylor's Famous French Dip.
Sasha Deli $ – Westminster, CA – Don't go to this place for great customer service or ambiance, heck some workers barely speak English and it is cash only. But if you want a great Vietnamese Banh Mi Sandwich you have come to the right place. They have traditional  Banh Mi like the Banh Mi Thit and also a fusion Sasha Cheese steak which is their version of a Philly Cheese Steak.
http://www.yelp.com/biz/sasha-deli-westminster
El Gallo Giro $ – Santa Ana and Los Angeles, CA – When you are craving a Torta go to the best, El Gallo Giro. Their Torta Cubana which contains 4 different meats (marinated pork leg, milanesa, ham and seasoned head cheese), avocado, panella cheese, refried beans, lettuce and tomato is massive. They also have a full market, bakery and juice bar.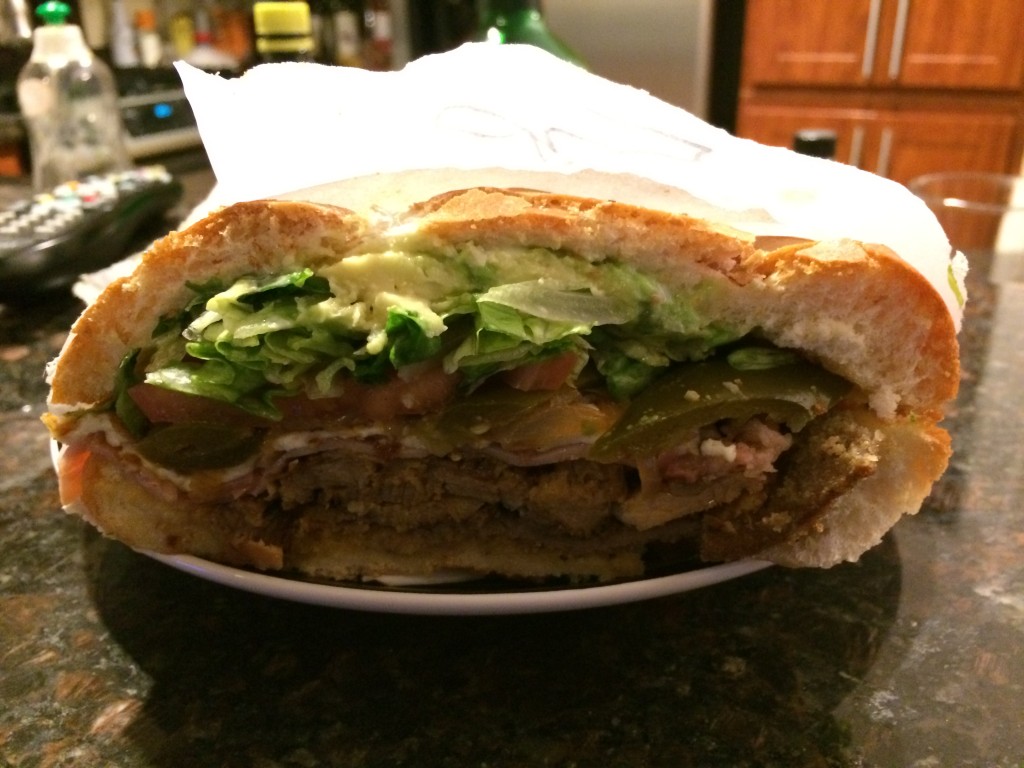 Claro's Italian Market $ – Tustin and La Habra, CA – Markets sometimes make the best sandwiches and Claro's is no exception to the rule. They provide excellent Italian Cured Meats and Cheeses which go great in their sandwiches. Try their made to order Italian Subs and grab some meats and cheeses to go.
Moscow Deli $ – Costa Mesa, CA – Who ever knew Russians made such tasty sandwiches, well they do. Moscow Deli offers Russia's finest including two of their most popular sandwiches, the Odessa (Kielbasa and Odessa Sauce) and Kiev (Salami and Russian Sauce). You can also grab some caviar, baked goods and beer from their market.
10.  Bruxie $ – Multiple locations in Orange County – Bruxie is home of the waffle sandwich. They use non sweet waffles as bread and offer an array of different sandwich choices. They also offer sweet dessert waffles as well as ice cream treats.  Bruxie has a waffle sandwich to fit anyone's liking and don't skip out on the Irish Nachos or Old Fashioned Cane Sugar Sodas.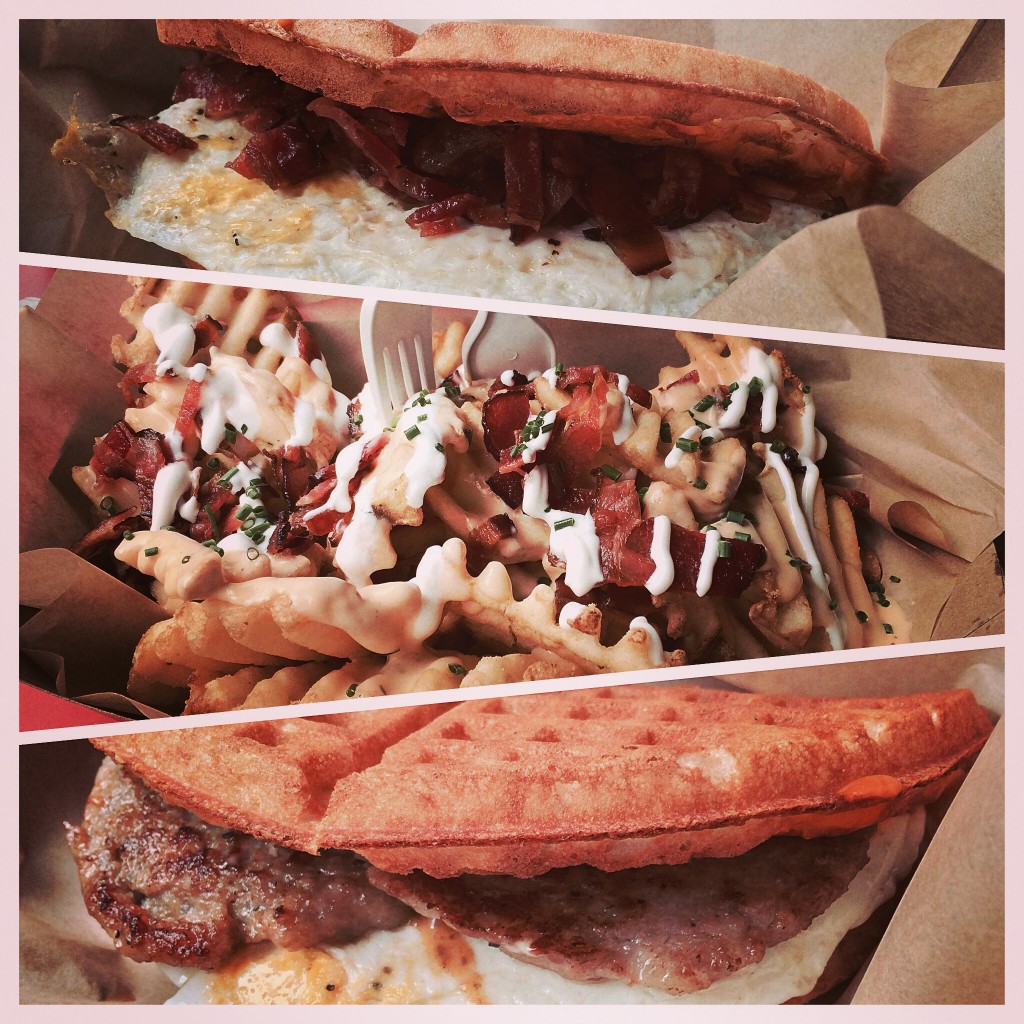 Honorable Mention:
Hollingshead's $ – Orange, CA – Great Sandwiches and great craft beer on draft and bottled as well as pickled and deviled eggs available.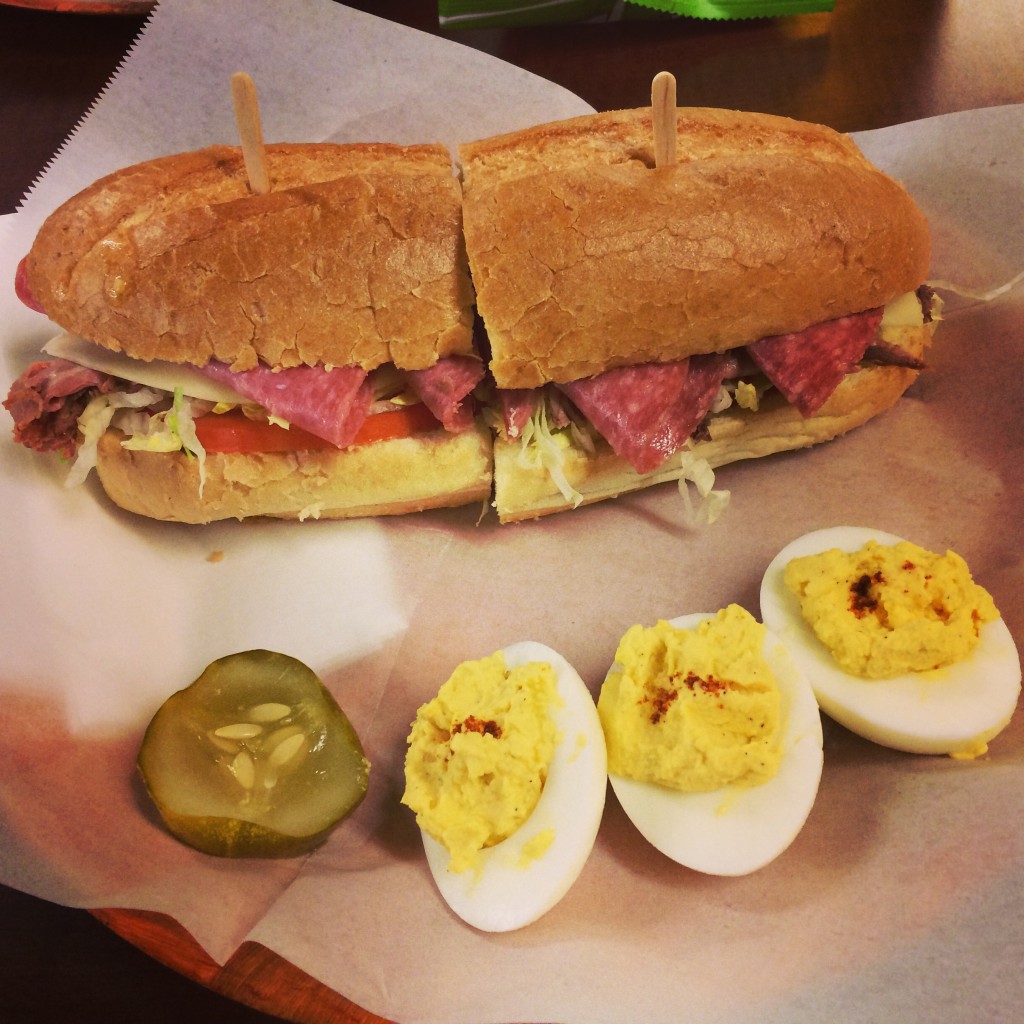 Capriotti's Sandwich Shop $$ – Multiple Locations in Orange County and Los Angeles, CA – They have the Bobbie (famous Thanksgiving Sandwich) and SlowBeJoe (Housemade Roast beef with Cole Slaw), thats all you need to know.
Banh Mi Che Cali $ – Westminster, CA – the best location is on Brookhurst and McFadden, which is open 24 hours for a late night snack.  Order the Meat Loaf with Egg, you won't be sorry.
http://www.yelp.com/biz/b%C3%A1nh-m%C3%AC-ch%C3%A8-cali-westminster-3
Bonus:
Bay Cities Italian Deli & Bakery $ – Santa Monica, CA – The Godmother could be the best Italian Sandwich in the United States.  You can avoid the long wait by ordering online.
Ike's Place $$ – Los Angeles, CA – Before it was Norcal's exclusive sandwich joint, but now available in Westwood.  Their Dutch Crunch Bread and Dirty sauce is nothing short of amazing.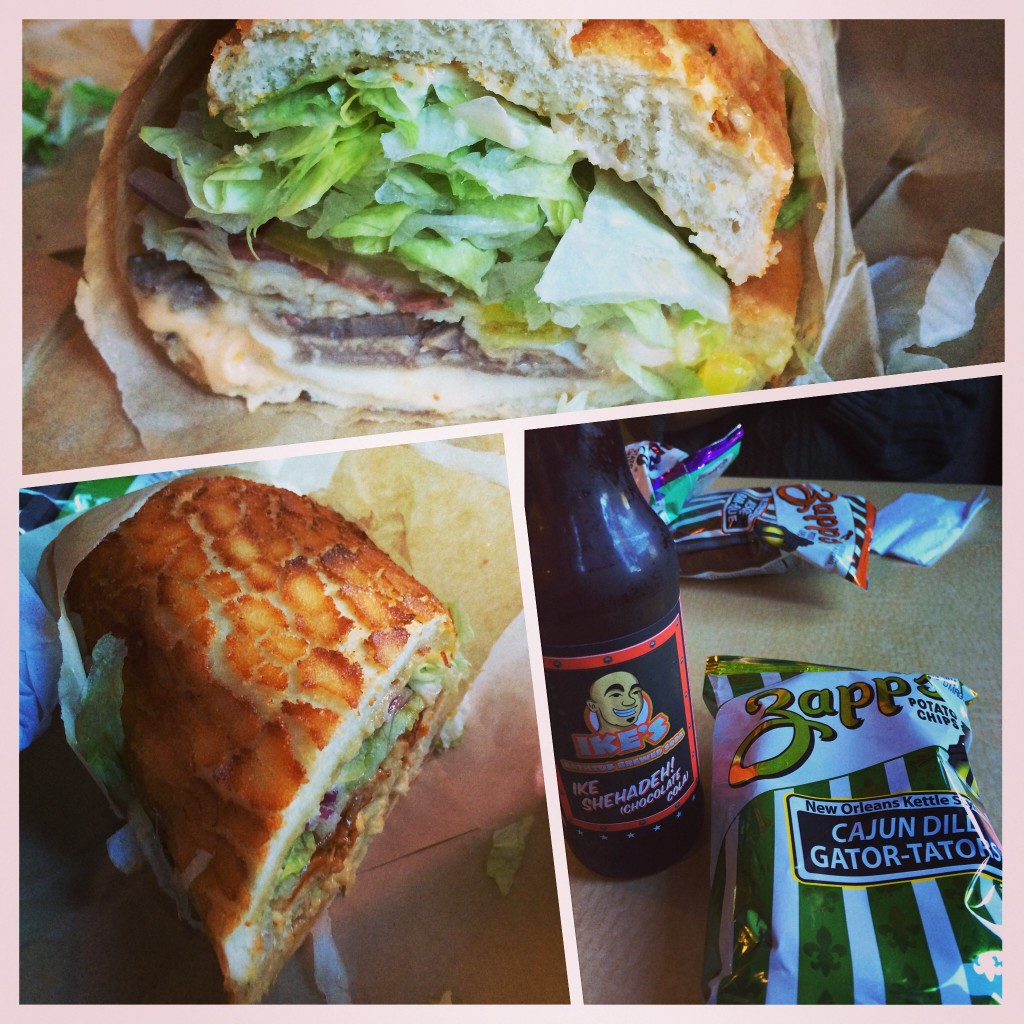 Ink.Sack $$ – Los Angeles, CA – Top Chef winner Michael Voltaggio's sandwich shop.  Their sandwiches are small so grab a couple, but that just lets you sample interesting inklings like Cold Fried Chicken, Spicy Tuna, Banh Mi Pork Shoulder, Tortilla Espanola and the Jose Andres.