Top 10 Sushi Restaurants in Orange County
I would eat sushi everyday if I could.  This is the all inclusive list of the top 10 best sushi restaurants in Orange County.  This list includes best tasting sushi from high end, all you can eat to take out.  Please comment if you think we missed any sushi restaurants or your thoughts.  Please visit these great restaurants and let them know they made OCFoodList's Top 10!
1. Ohshima $$$ – Orange – (Best Overall) Best sushi in Orange County for taste and price value. Omakase (Chef's choice) is amazing and their melt in your mouth fish selection from around the world is unparalleled in OC.  Get in good with the sushi chefs because they have O-Toro (Supreme Tuna Belly) which most sushi restaurants don't even carry.  Cherry Salmon and Bluefin tuna are their steady specialties also try their Kobe Beef.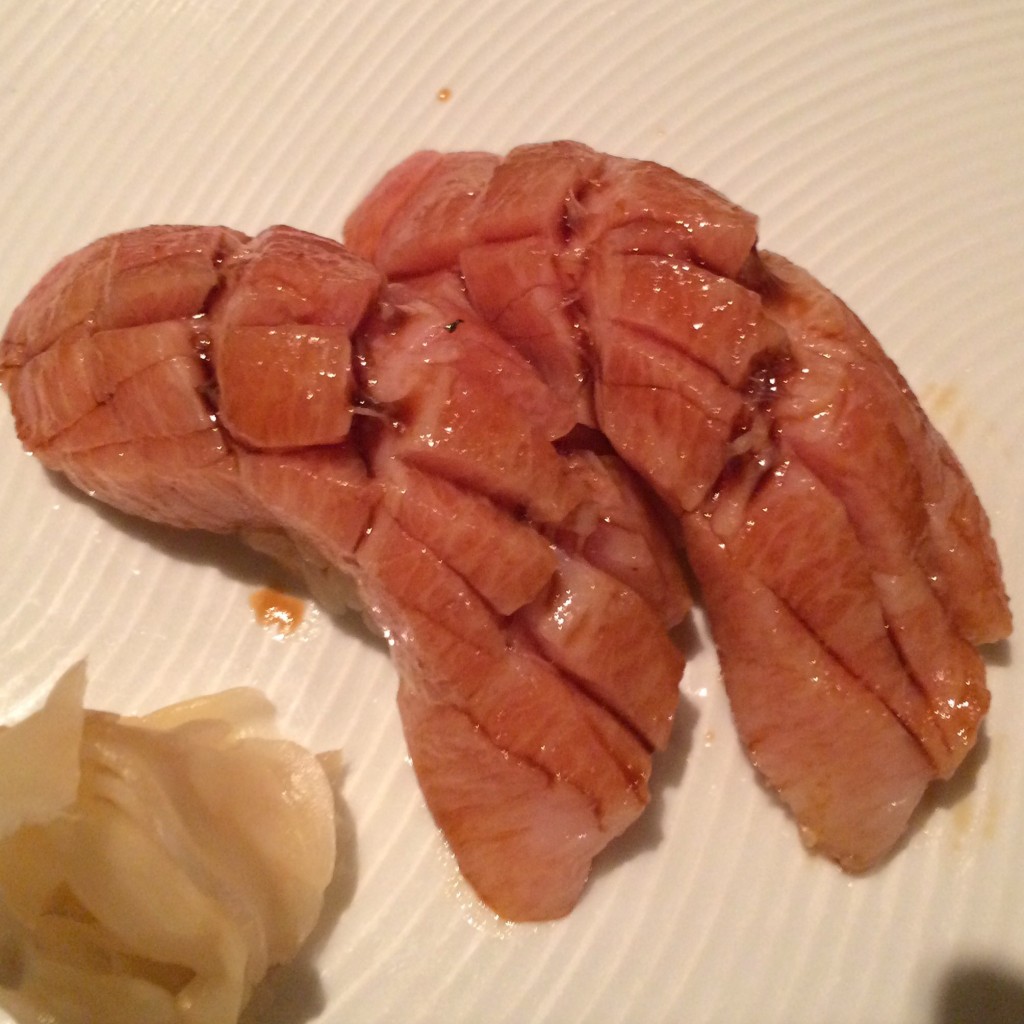 2. San Shi Go $$$$ – (Best Omakase) Newport Beach – Make sure to go to the Newport Beach location. High end Sushi and their Omakase is one of a kind featuring both sushi and cooked dishes with beautiful presentation.  Parking is a pain on the Newport peninsula so plan ahead.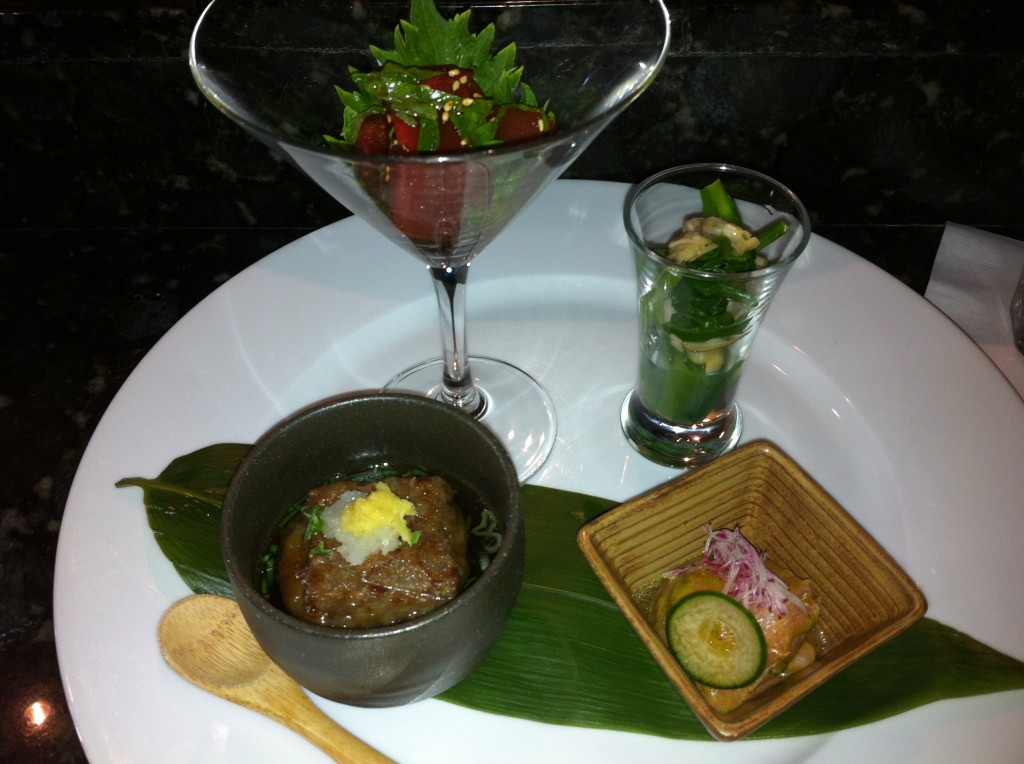 3. Ikko $$$$ – Costa Mesa – (Best Fusion style sushi) Ikko is considered Japanese cuisine but it is so much more, they offer high quality sushi but also offer dishes with a twist. Their whimsical Omakase will amaze you and they also have traditional lunch specials starting at $10.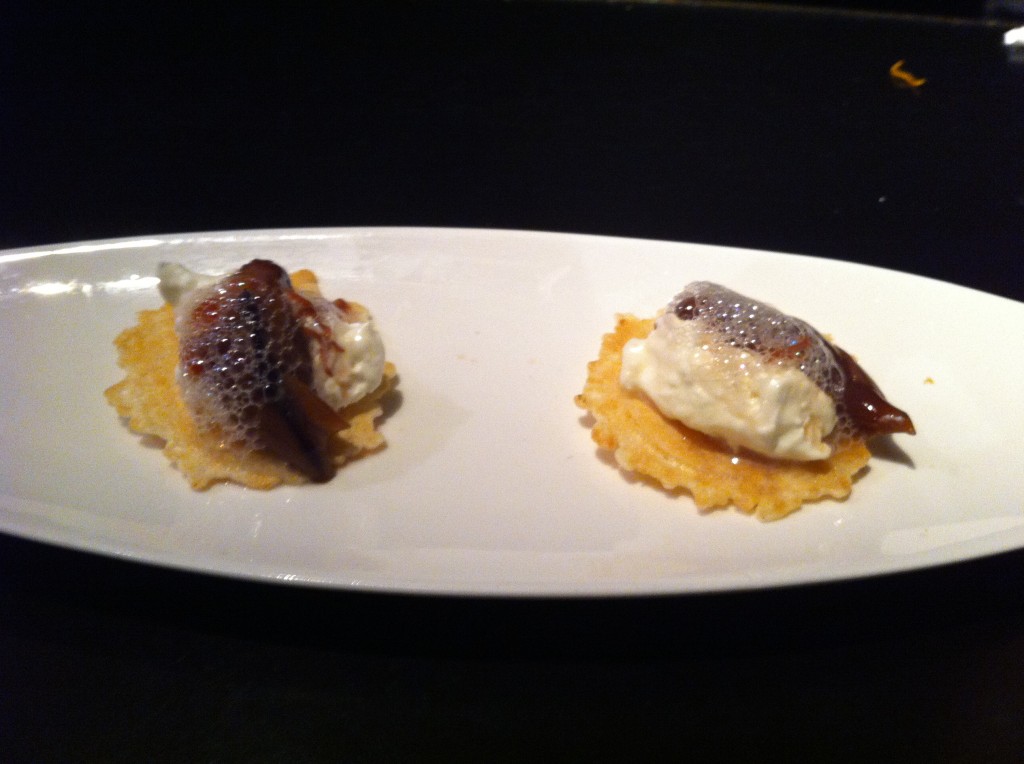 4. Hamamori Restaurant and Lounge $$$$ – Costa Mesa – Omakase is the way to go here, they have some unique offerings including a Toro and Uni sushi, Wagyu Beef Sushi, Scallop and Truffle and Okaki Coated Asparagus.  Sit at the sushi bar and buy the chefs a beer and they will hook you up with some rare offerings.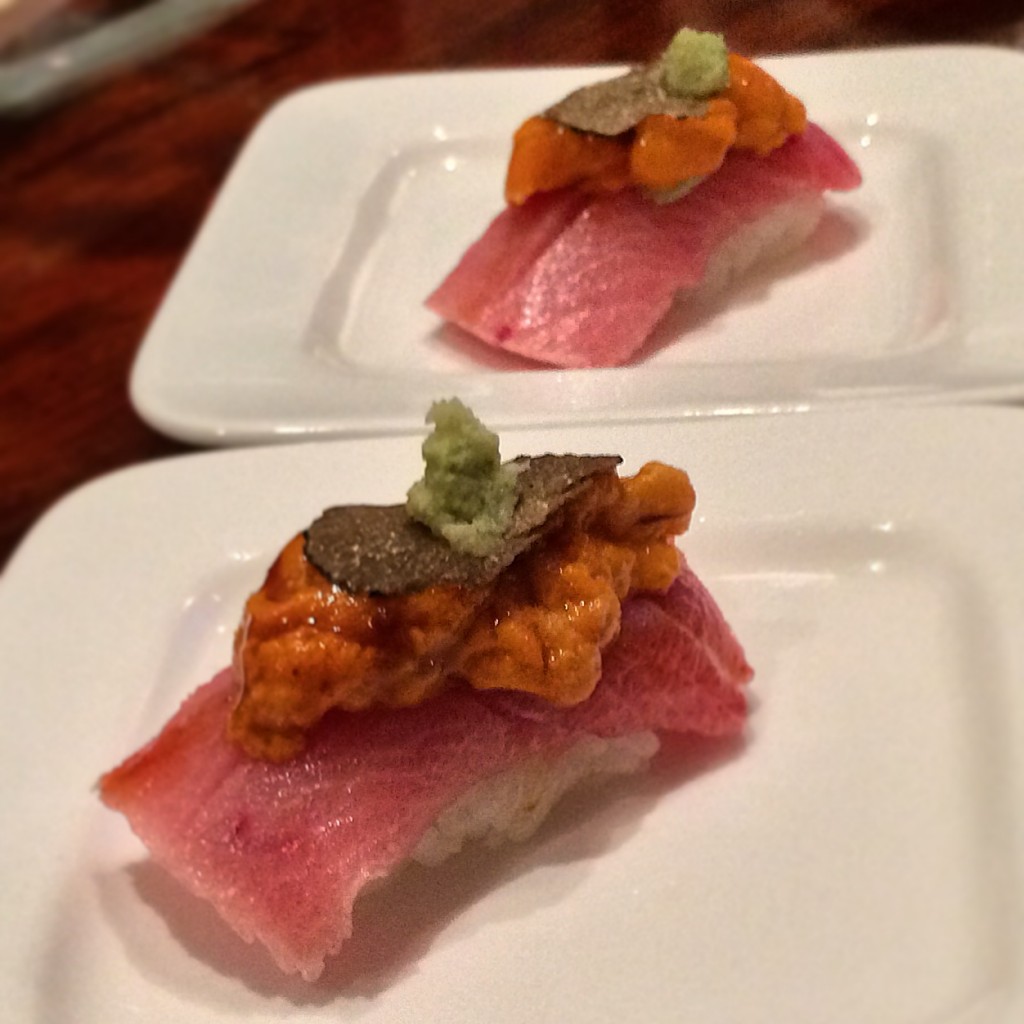 5. Masa $$$ – Newport Beach – (Best Sushi and Cooked Omakase) Masa provides a great experience for Omakase paired with cooked dishes.  Just remember this place is reservation only because the chef provides only the freshest ingredients based on how many people he is serving for the night.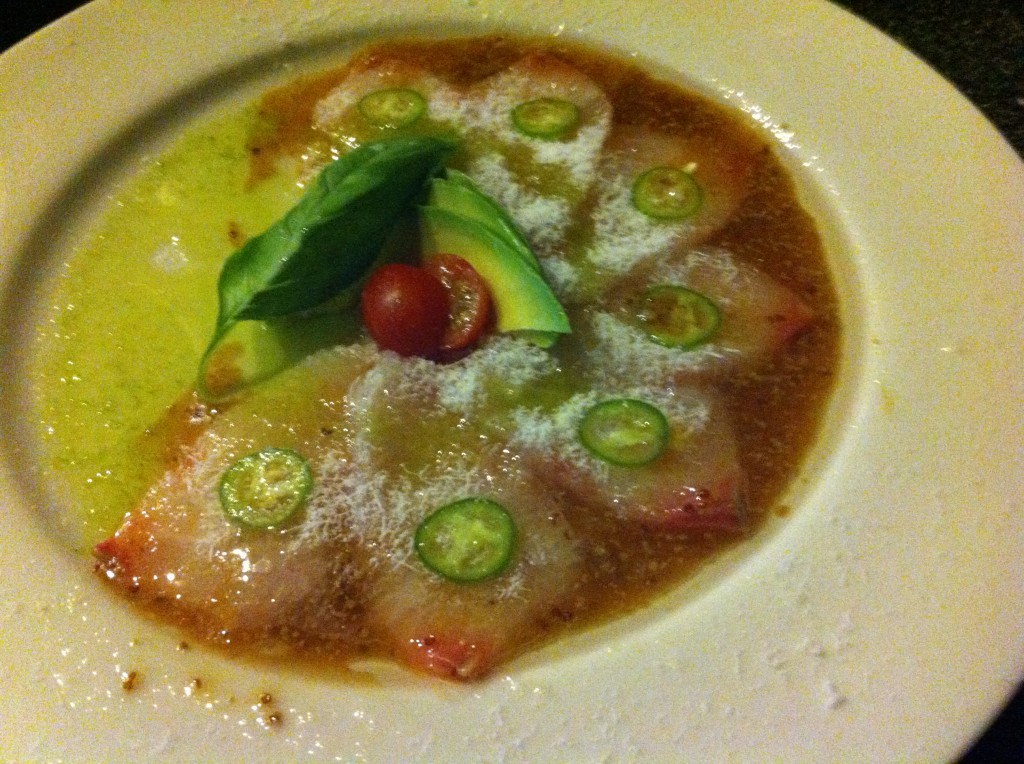 6. Sushi Murasaki $$ – Santa Ana – Sushi Murasaki has a great omakase for a great value as well as combination dinners.  They have specials during certain days and give 10% off if you pay with cash.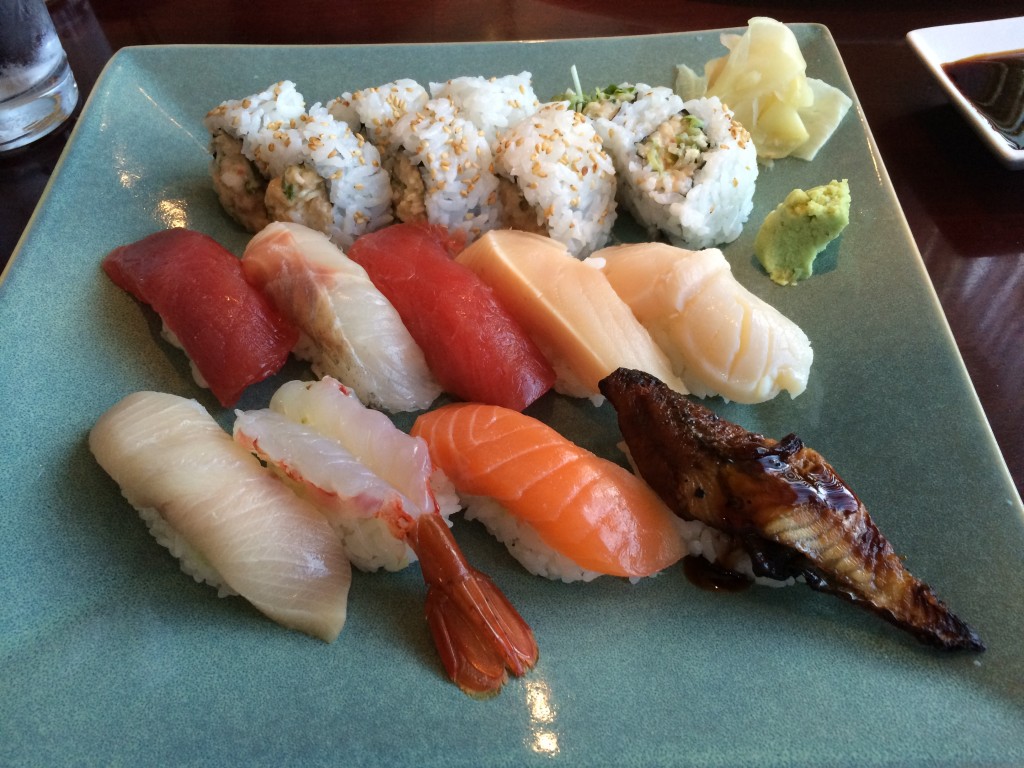 7. Nana San  $$$$ – Newport Beach – Nana San has great fish and Omakase.  Goro San is a great sushi chef and will create an unforgettable meal for you.  The Shrimp Boats are a must have here.
8. Sushi Koto $$ –  Fountain Valley – (Best Chirashi) Sushi Koto has the best Chirashi bowl based on variety, fish, presentation and price.  Order the Chirashi Zen it's the best Chirashi bang for your buck in OC, it has two levels of sushi goodness.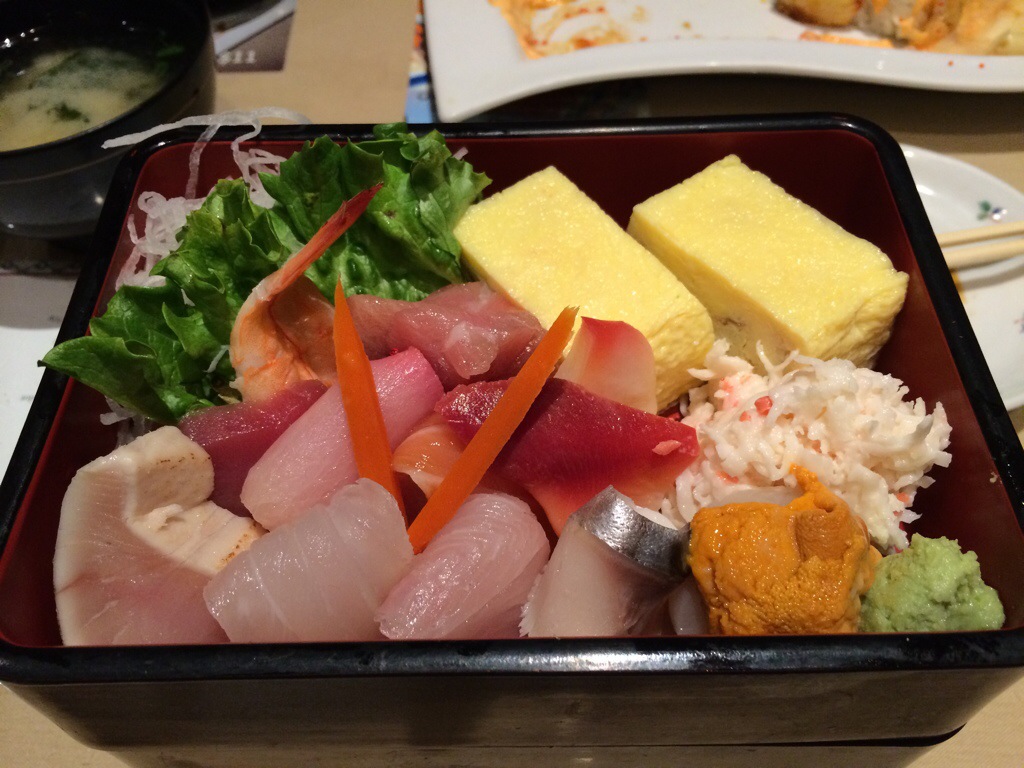 9. Sake 2 Me $$ – Tustin – (Best All You Can Eat) Sake 2 Me sometimes amazes me with their fish to rice ratio for an all you can eat Sushi restaurant.  They give you more fish than regular sushi restaurants, its ridiculous, I don't know how they can make a profit, the fish is hanging off both sides of the rice.  Also the fish quality is pretty good for an AYCE sushi restaurant.
10. Sushi Town $$ – Costa Mesa – (Best Rolls) If you want some rolls you have never had before and to try some new flavors Sushi Towns got you.  They have some very creative rolls that taste really good at reasonably good prices.
Honorable Mention:
Crazy Grill $ – Garden Grove – (Best Delivery) – Sushi Delivered to your house, count me in.  They offer a wide variety of rolls plus you can also order burgers, burritos, tacos, sandwiches, steaks and fries.
KIKU Japanese Restaurant $$ – Huntington Beach – (Best Portions) Kiku has some huge portions, some of their rolls you can barely fit in your mouth.  Try the Garlic Salmon Bowl and Catalina Roll.
Sushi Box $ – Costa Mesa – (Most Inexpensive) I could actually afford to eat Sushi every day if I ate at Sushi Box.  They have a Sushi Box special that includes 5 pieces of sushi, 4 pieces of California Roll, Salad and Edamame for 8.99 or a Chicken Box with Teriyaki Chicken, Croquette, 4 pieces of California Roll and Salad for 6.25.  The quality won't blow you away but it's an unbeatable great value.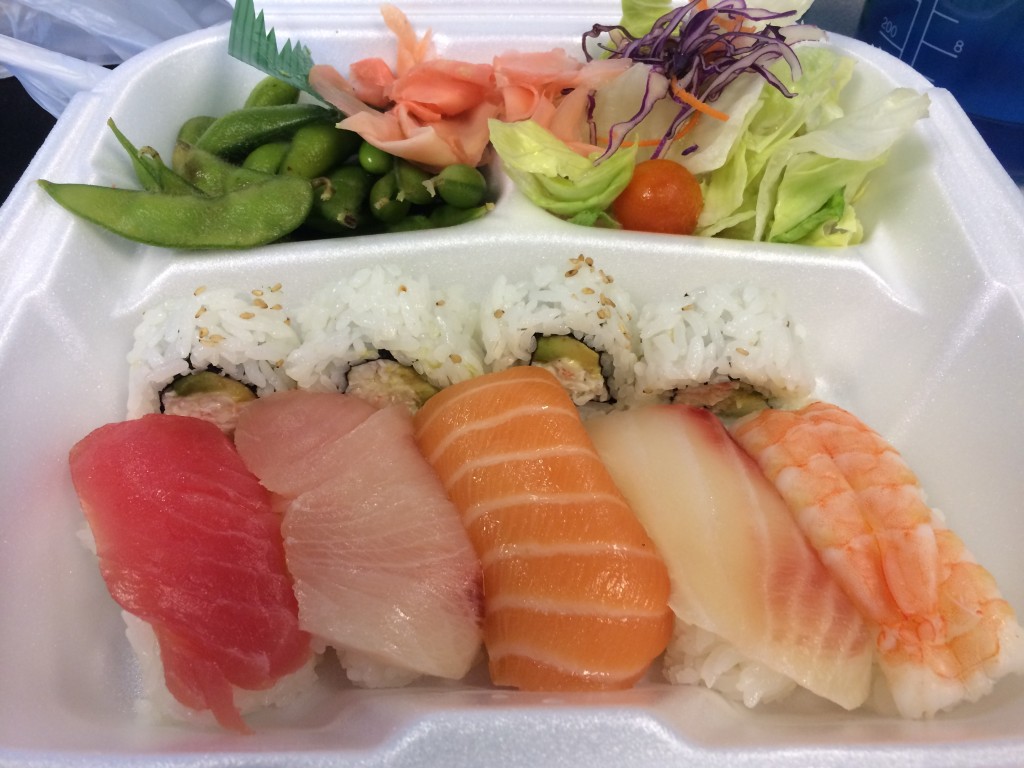 Rolling Sushi Van $$ – (Best Sushi Food Truck) Sushi on a food truck, you would have never thought right and its restaurant quality.  They have a good selection plus daily specials to choose from.