Dog Haus – Multiple Locations – Great Burgers, Hot Dogs and Sausages
Dog Haus is a new Hot Dog, Sausage and Burger chain that has been popping up across Southern California.  I dig it and it' s a great restaurant with nice atmosphere and delicious food. One thing that sets them apart is all their items are on Kings Hawaiian rolls. That sweetness of the Kings Hawaiian bread with the saltiness and acidity of their sauces sets their food off. They specialize in Hot
Dogs
and Sausages but their burgers are on point as well.  They have a FreiBurger with White Cheddar, Fried Egg,
Haus
Slaw and French Fries that is to die for. I would highly recommend trying this burger. Also their tater tots are close too perfection, they are crispy on the outside and soft on the inside providing great texture. You can get the Tater tots with Chili Cheese and don't forget to ask for a side of Buttermilk Ranch.
Dog
Haus
has seasonal specials too, like the Turducken Sausage (Turkey, Duck and Chicken), so be on the lookout for those. The trick at a restaurant with so many choices is to know what to order. I recommend the FreiBurger, Holy Aioli Burger and Chili Cheese Tater Tots. Check this place out for affordable delicious food and they also offer Craft Beers.  I am going to be gaining a lot of calories at this place.  Love, Peace and Chili Cheese Tator Tot Grease!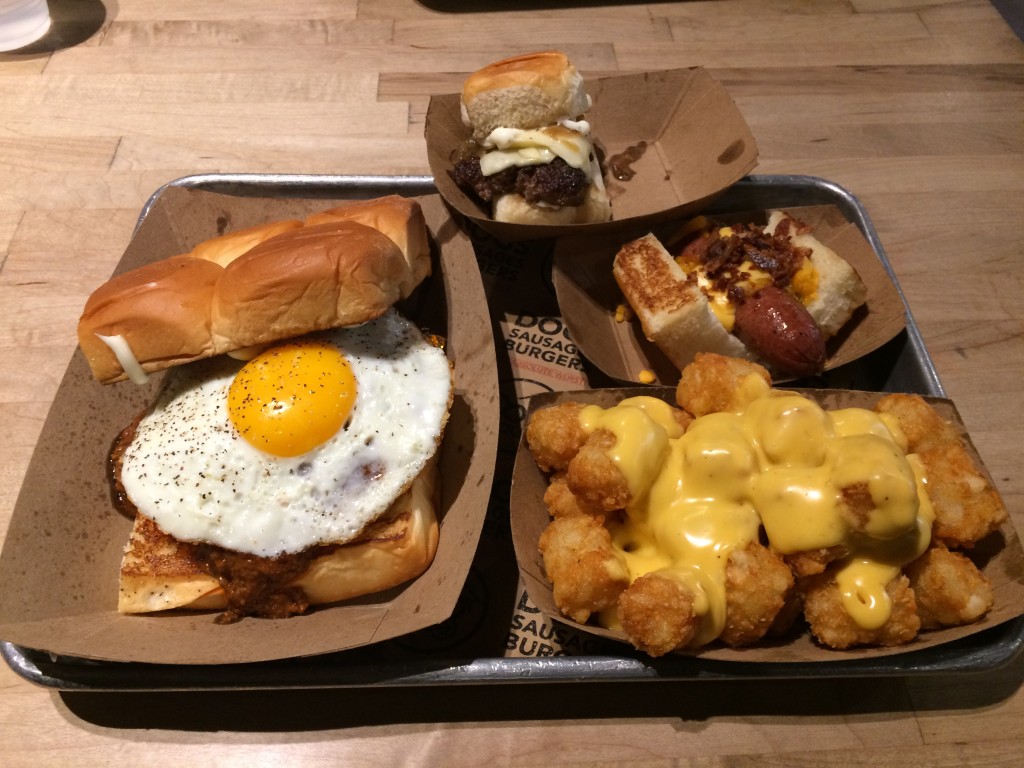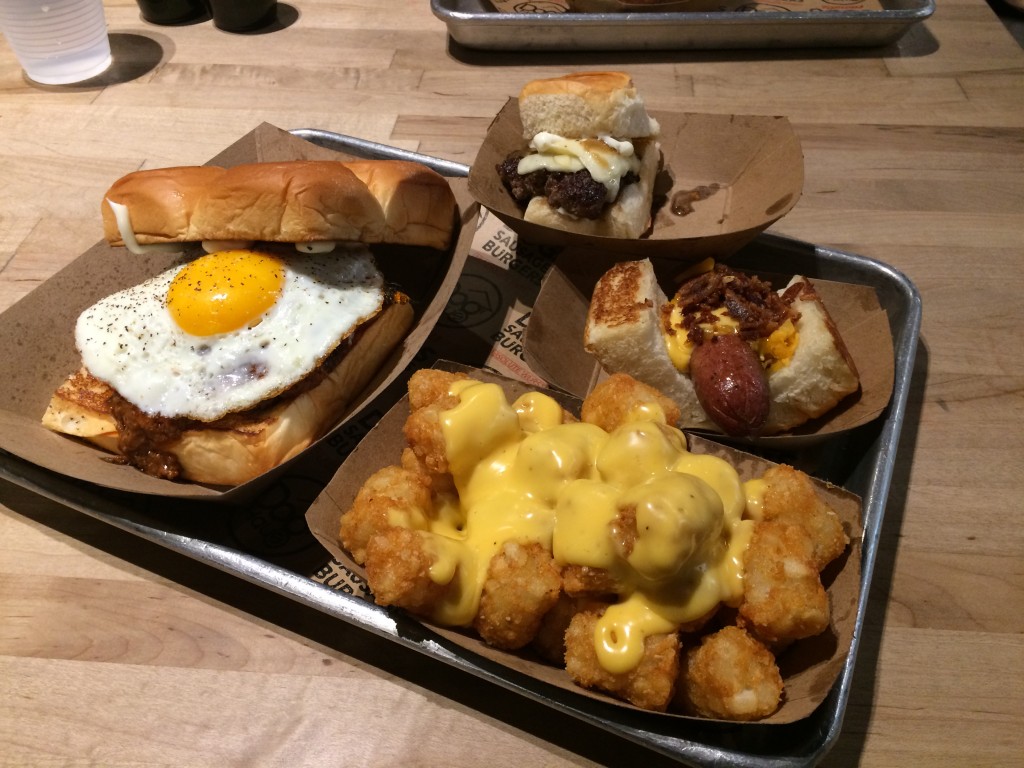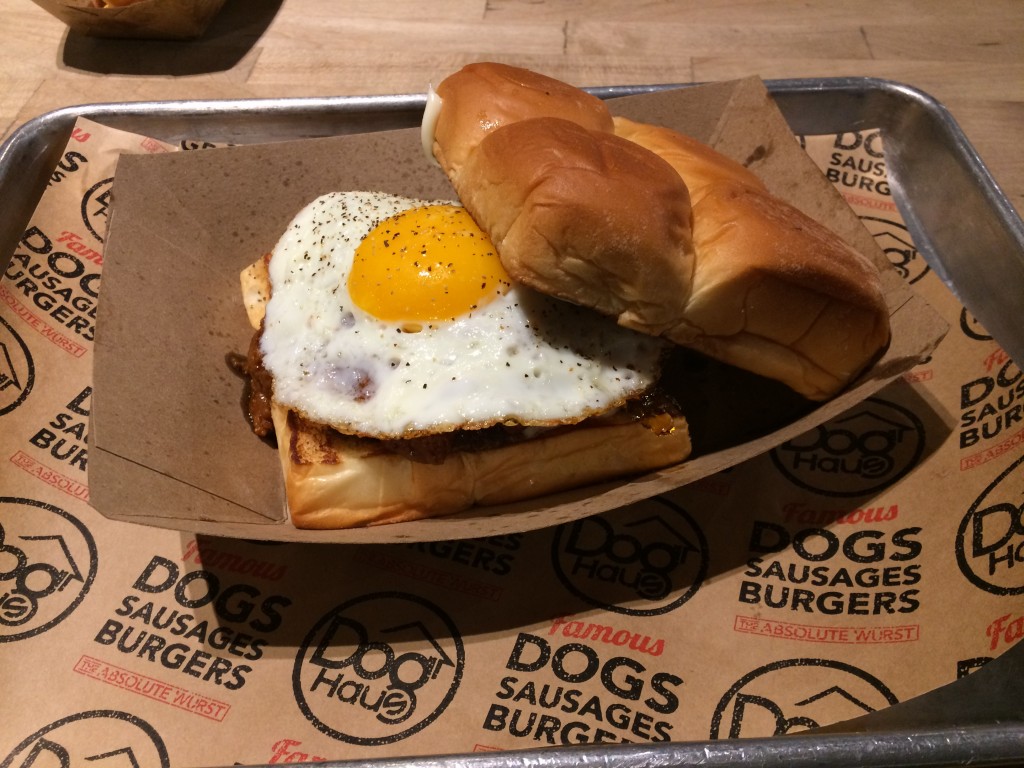 The Hangover Burger with Fried Egg, Chili and White Cheddar Cheese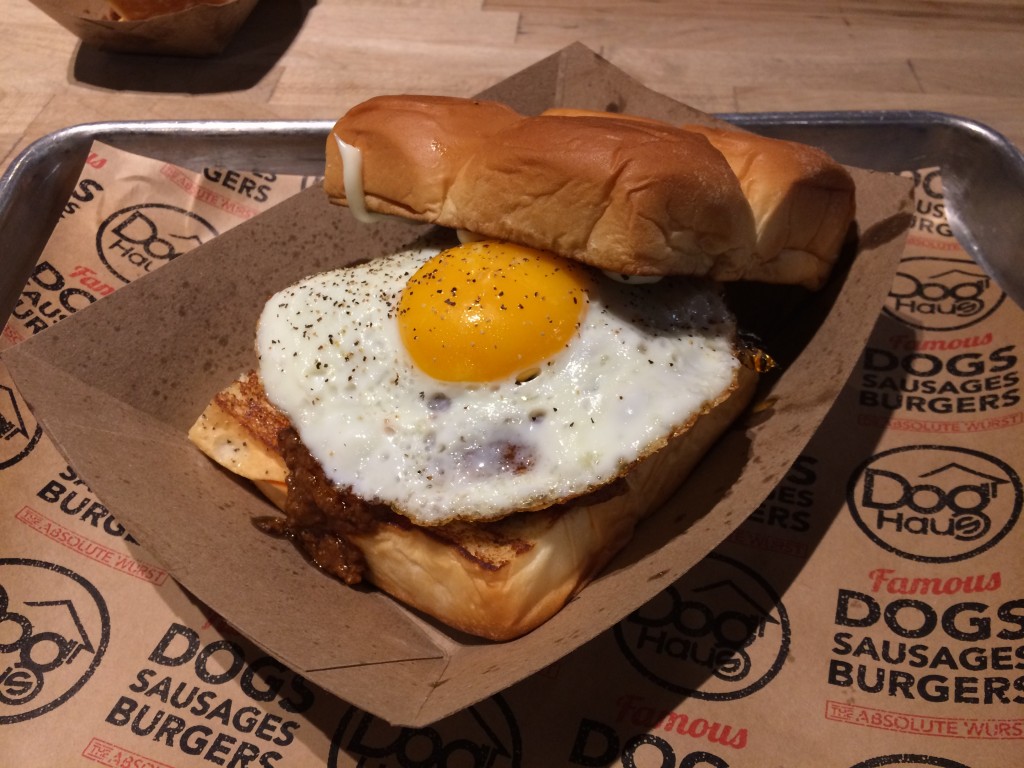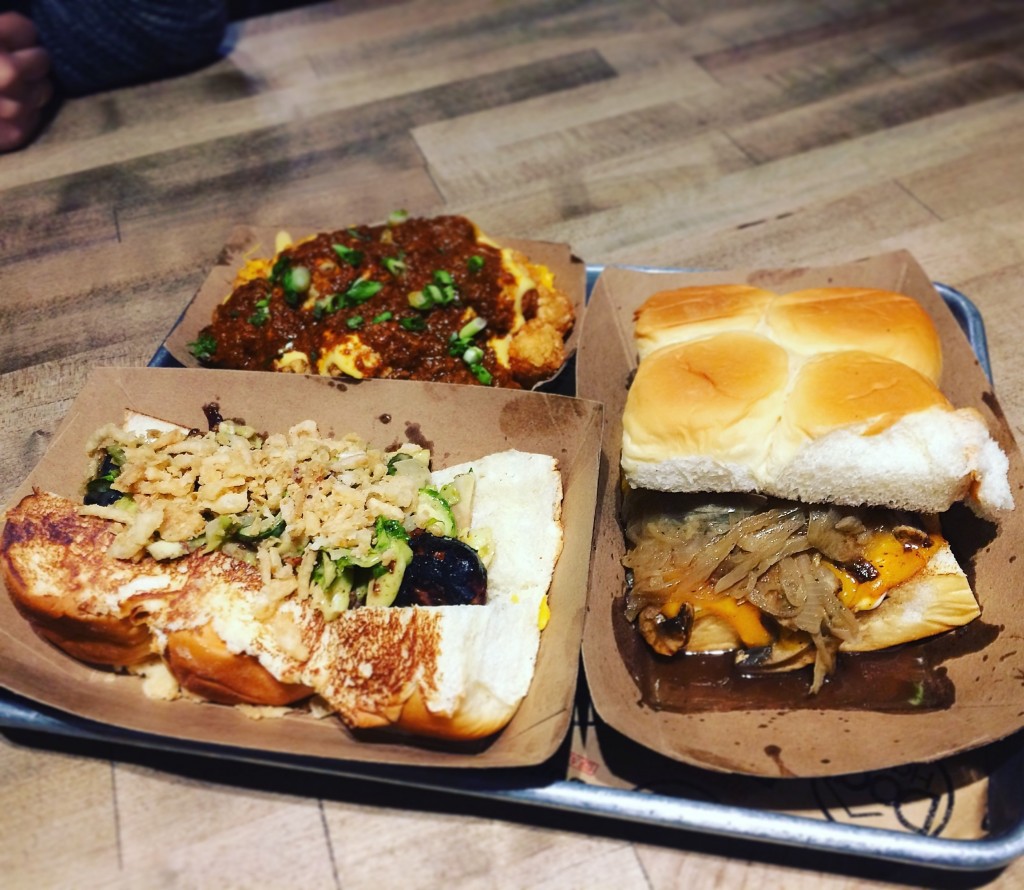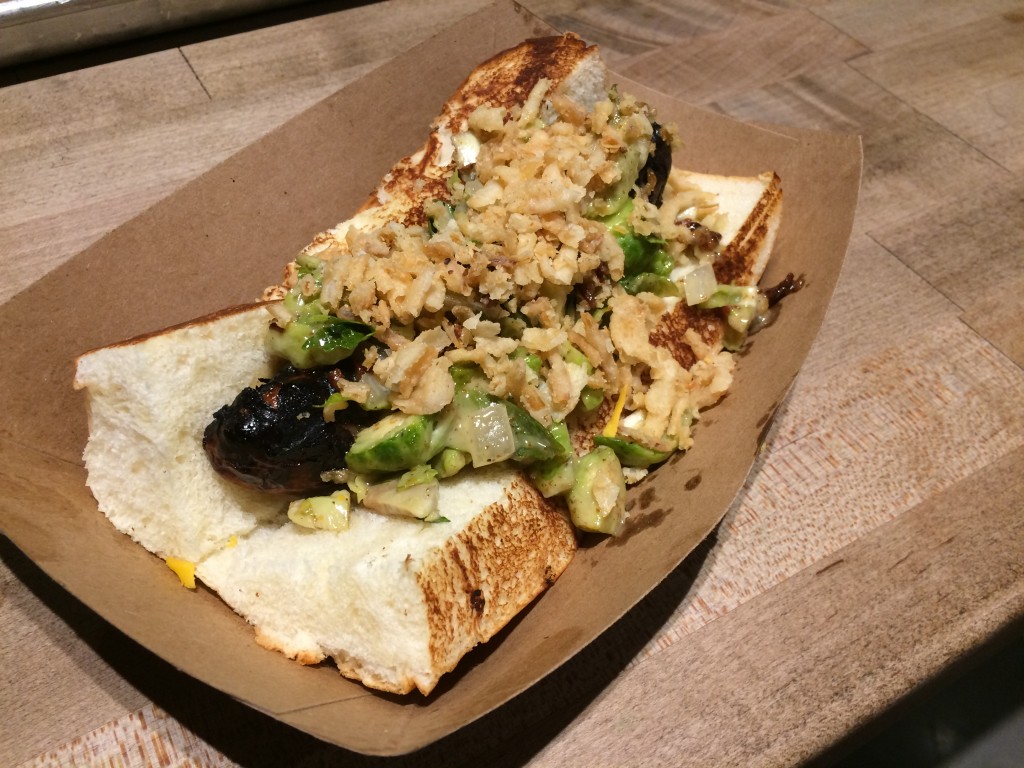 Turducken Sausage (Turkey, Duck and Chicken)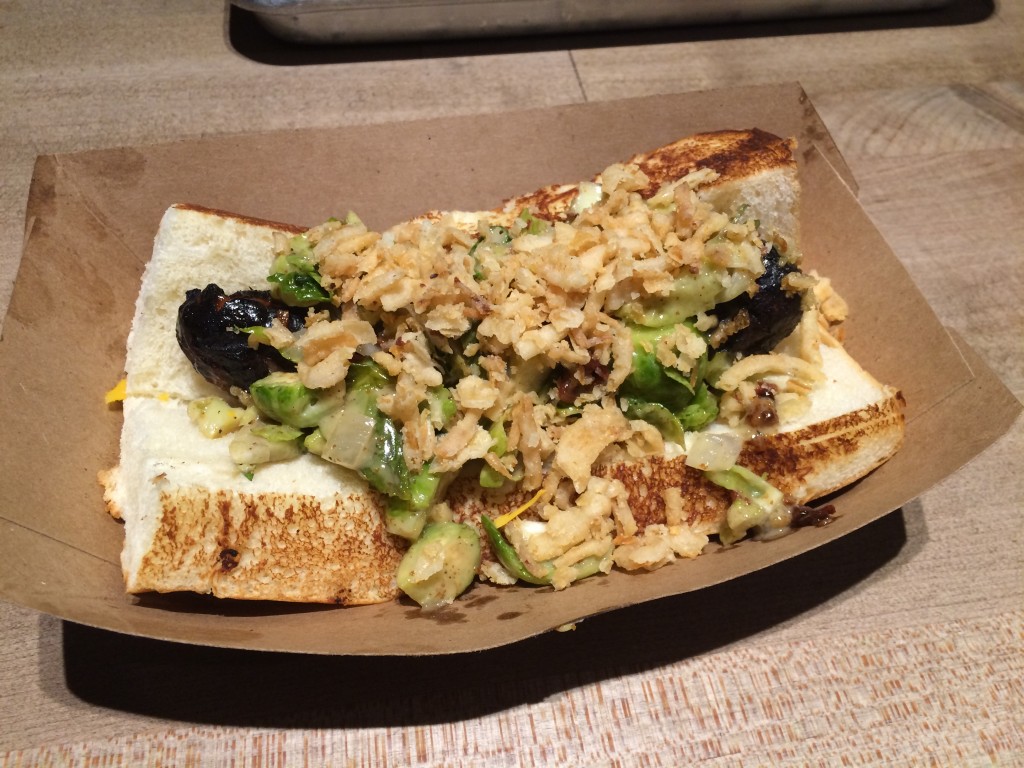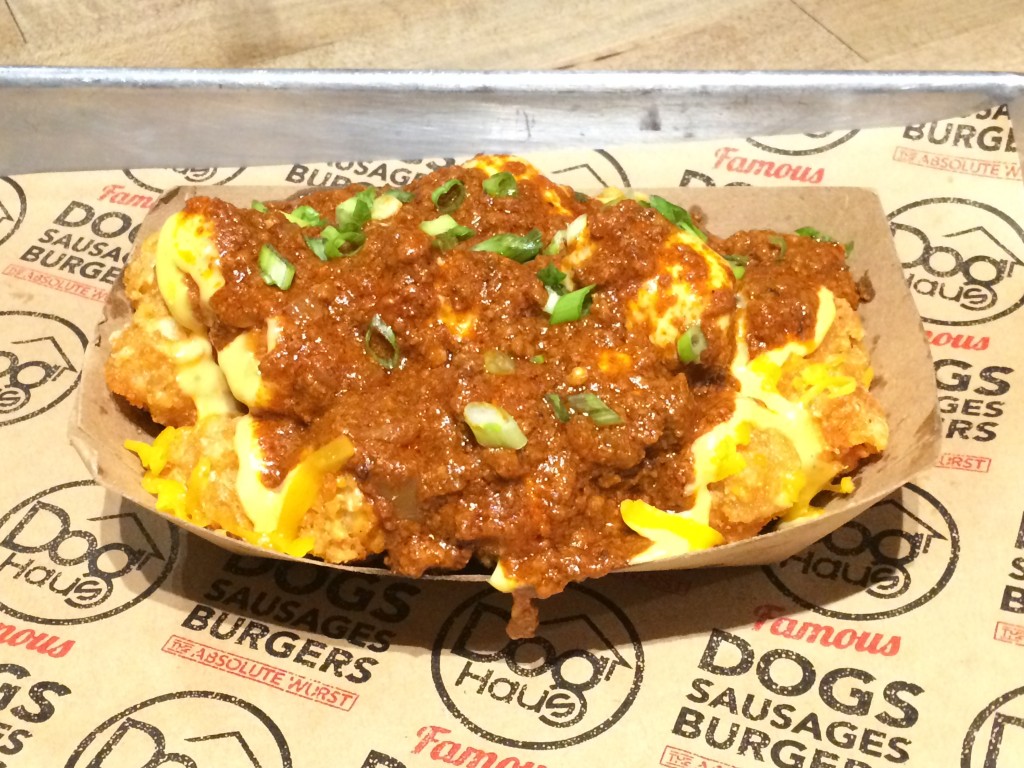 Chili Cheese Tater Tots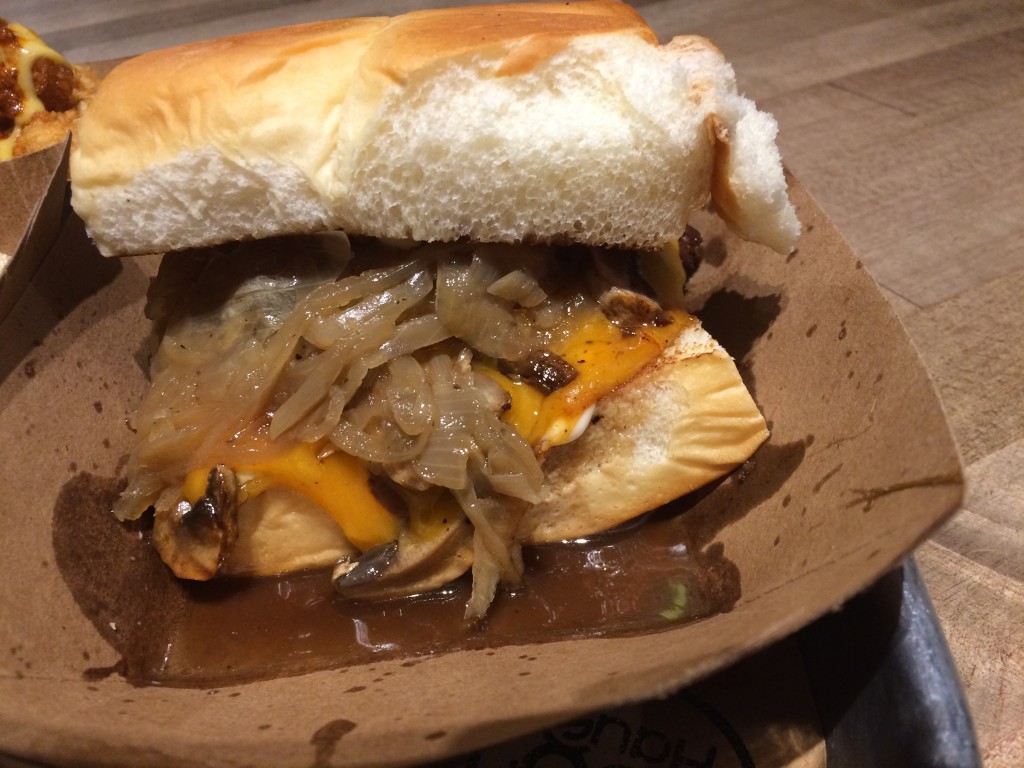 Ave Maria Burger with Mushrooms, Caramelized Onions and White Cheddar Cheese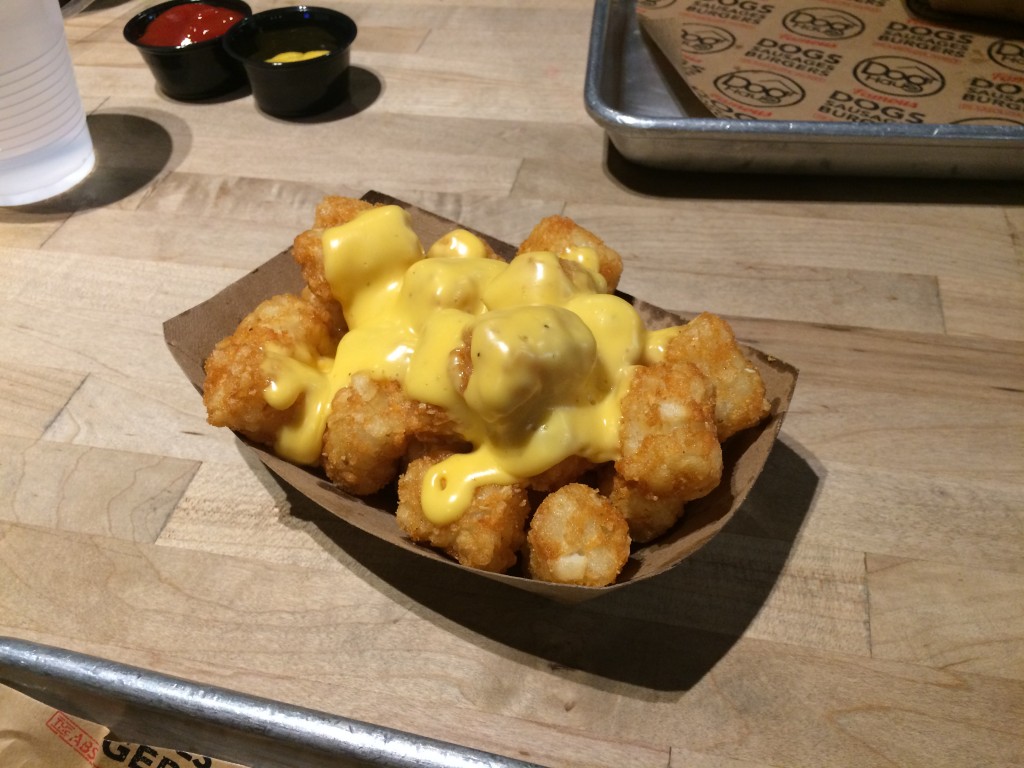 Cheese Tater Tots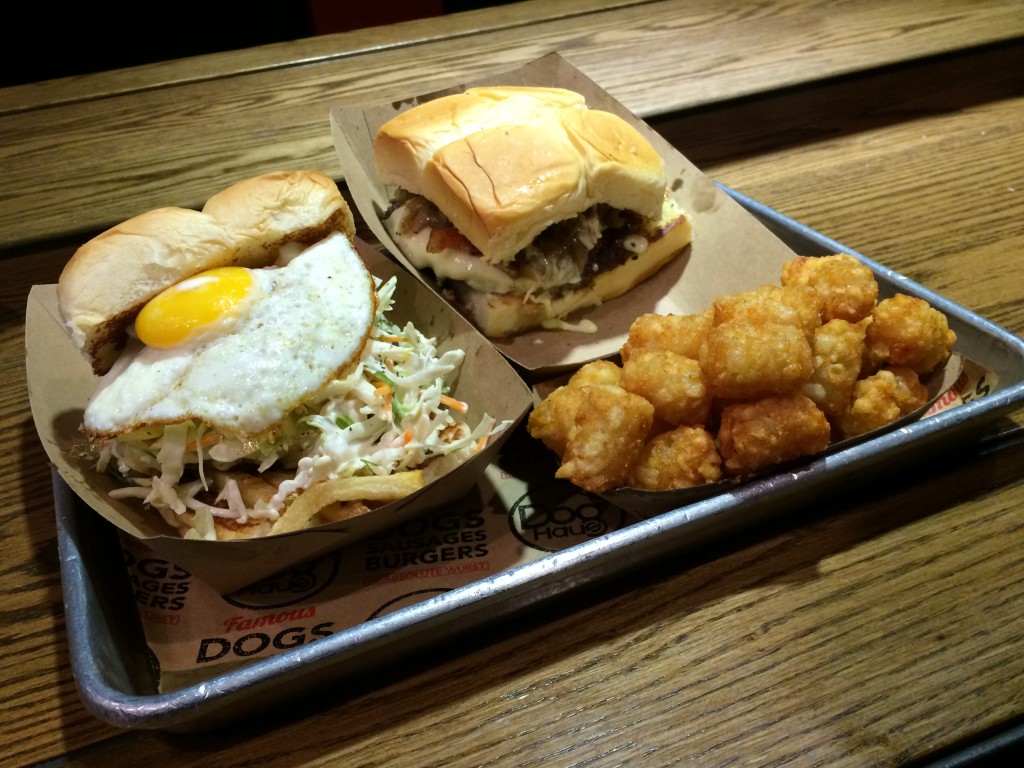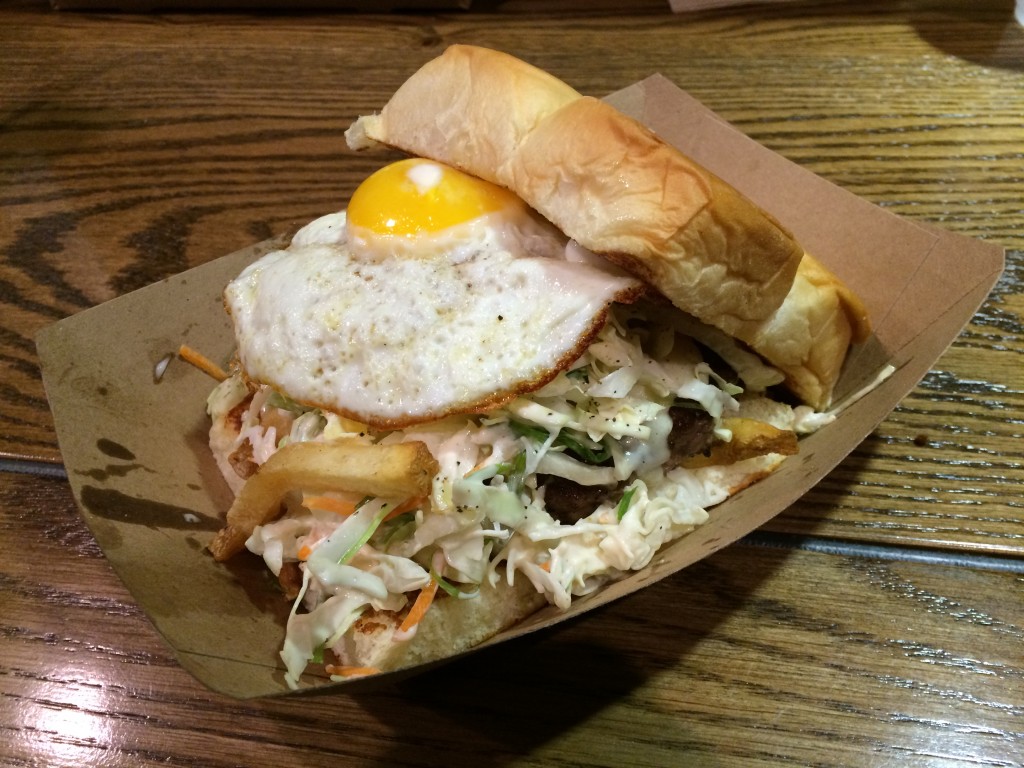 The FreiBurger with French Fries, Fried Egg, Coleslaw and White American Cheese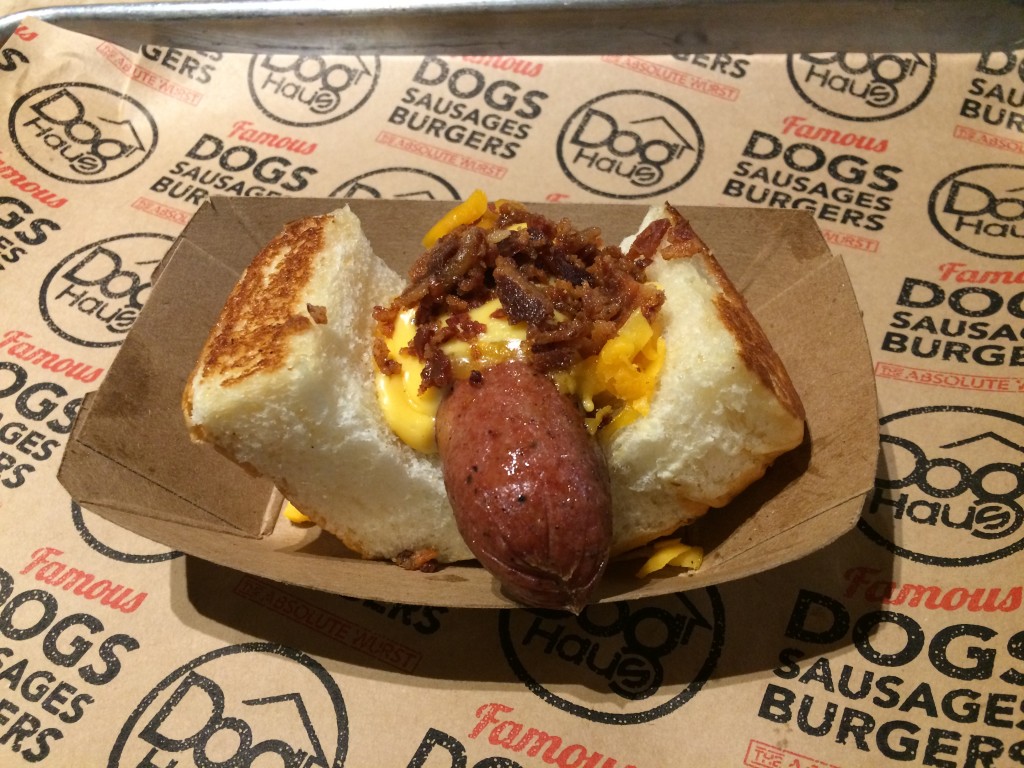 Hot Dog Slider