Flying Fish – Freeport, Grand Bahama Island – Best Dining in the Bahamas
Nowadays it takes a lot to impress me when I visit different restaurants even internationally. Flying Fish impresses and brings so much more. This is a great example of a restaurant that is truly molded and created from the heart. Chef Tim Tibbits has won many accolades and awards for Flying Fish in the Bahamas, some including top ratings for best fine dining restaurant in the Bahamas and Top Chef and restaurant honors on many lists. None of these rewards really talk about what else his restaurant adds to the community, employees and his vision. Chef Tim takes local and sustainable ingredients and flavors and makes them his own. He also has designed the interior and whole restaurant to his vision which comes together very nicely. His restaurant was immaculate compared to any other restaurants on the island and even compared to the best fine dining restaurants around the world he is on par.  I appreciate his the simple yet truly elegant aesthetic of his restaurant. I also appreciate the fact that he cares for his employees and has helped them better not only their careers but lives and well being. Making a difference in the community on top of running a top quality restaurant is paramount in Tim's vision. Flying Fish is located on the water and he takes full advantage of this with large windows throughout the restaurant.  But it is taken to the next level with outdoor seating on the dock right on the water. On Sundays the chef himself plays live music on the guitar and sings (He sings and plays almost as well as he cooks, which was a pleasurable surprise, taking any requests along the way). Eating here on Sunday is truly a magical experience.
Well we haven't even got to the food yet. Flying Fish offers tasting menus and well as a la carte options. They offer a vast menu including local seafood and dishes as well as beef, pork and vegetarian options. They are well known for their burgers which the patties are made in house with no fillers. But the true stars of the show are the seafood dishes including some of the local ingredients such as the Local Stone Crab 3 ways including a whole Stone Crab Claw, Crab Cake and Crab Cole Slaw. Also the Wakame Salad with King Crab was amazing offering great texture, contrast in hot and cold as well as unique flavors.
Seeing a chefs dream and vision fully materialized is an amazing thing and you can witness it here at Flying Fish in the Bahamas. Bravo Chef Tim Tibbits for sharing it with us. Love, peace and Stone Crab Grease!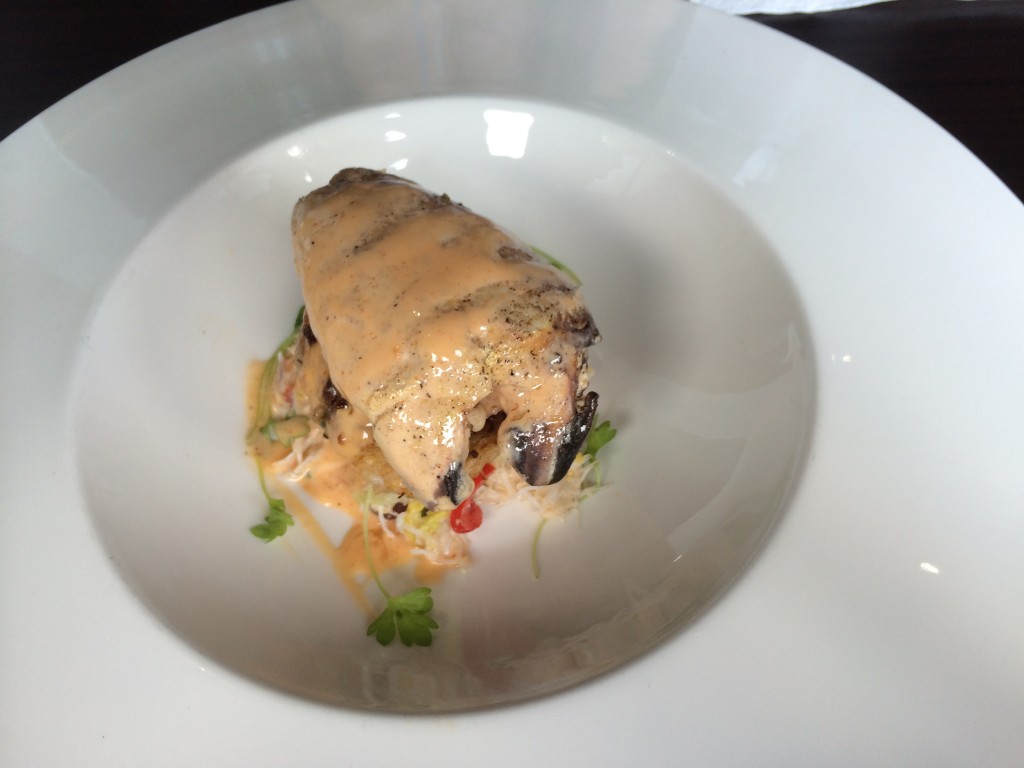 Local Stone Crab –  3 ways: Stone Crab Claw, Stone Crab Cake and Stone Crab Slaw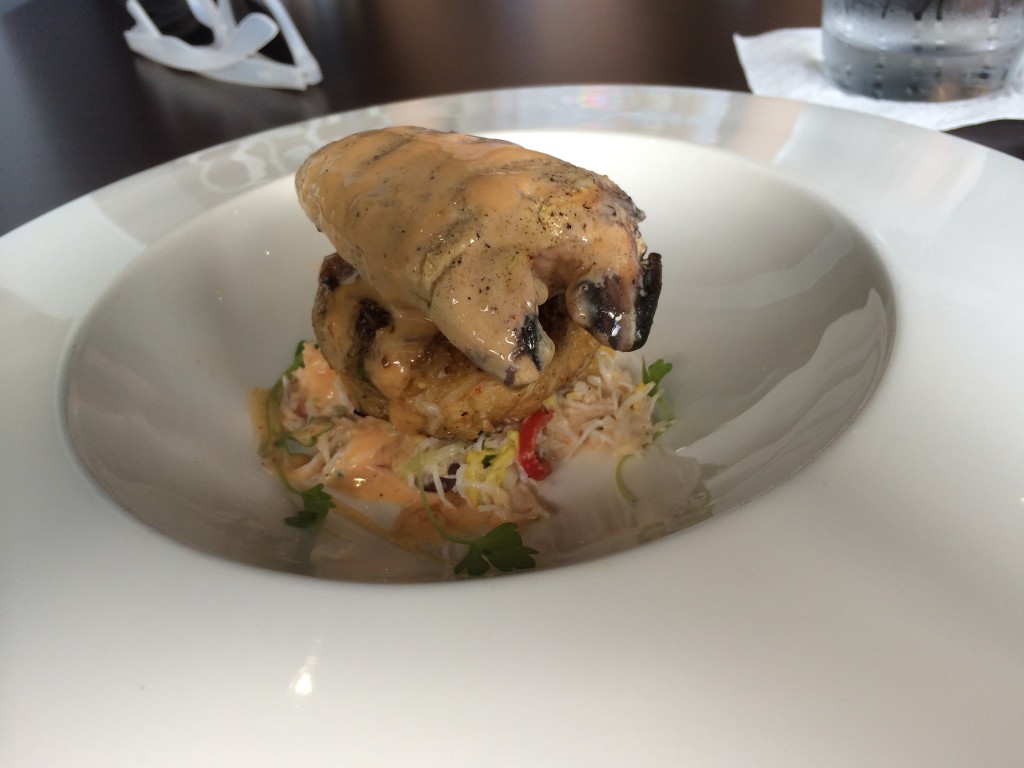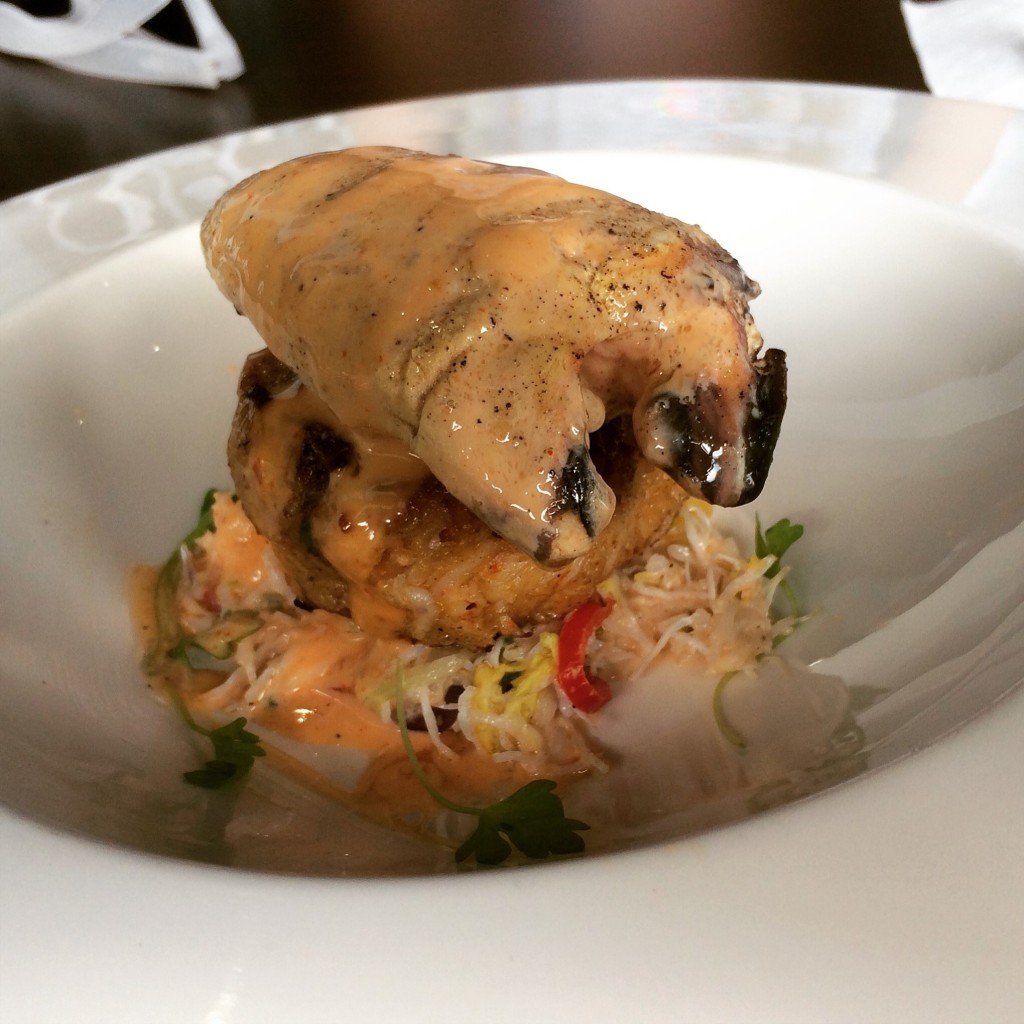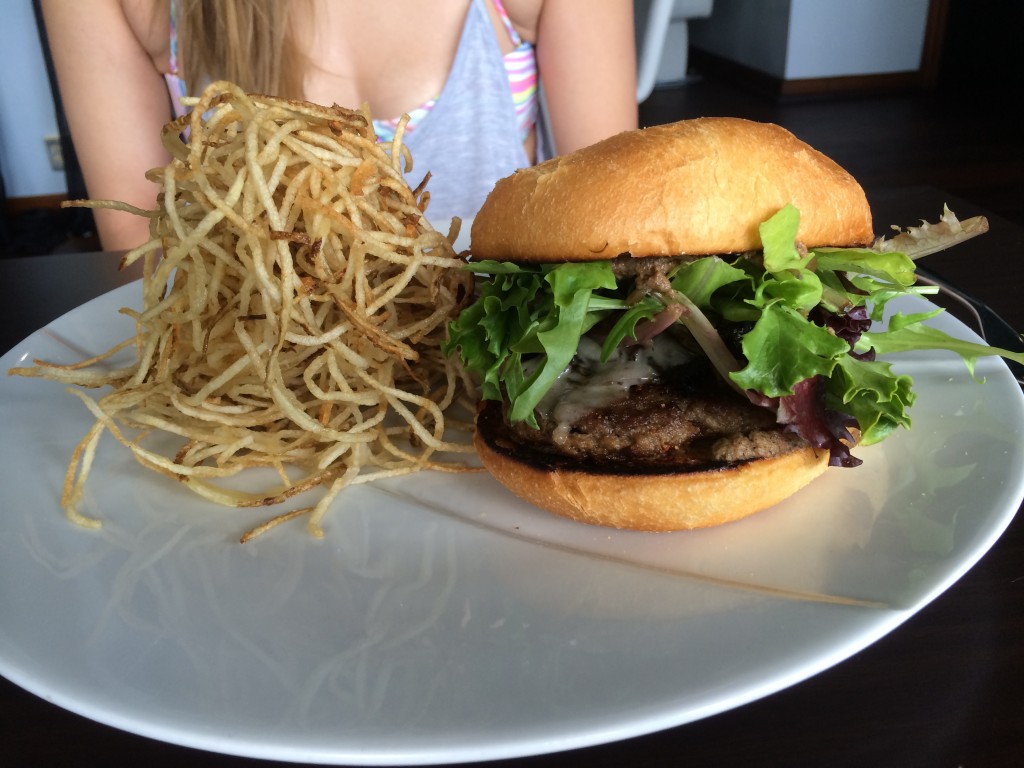 Swiss Burger with Gruyere, Mushrooms and Grilled Onion Remoulade with Potato Twirls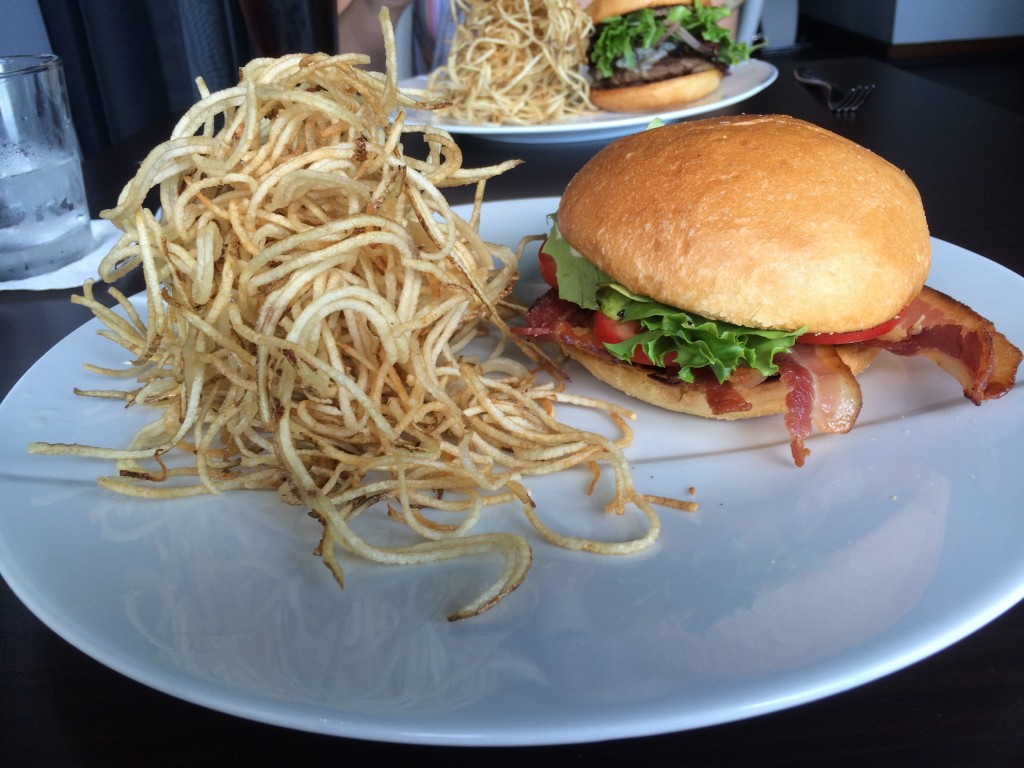 Flying Fish BLT with in-house cured and smoked Pork Belly Bacon and Truffle Mayo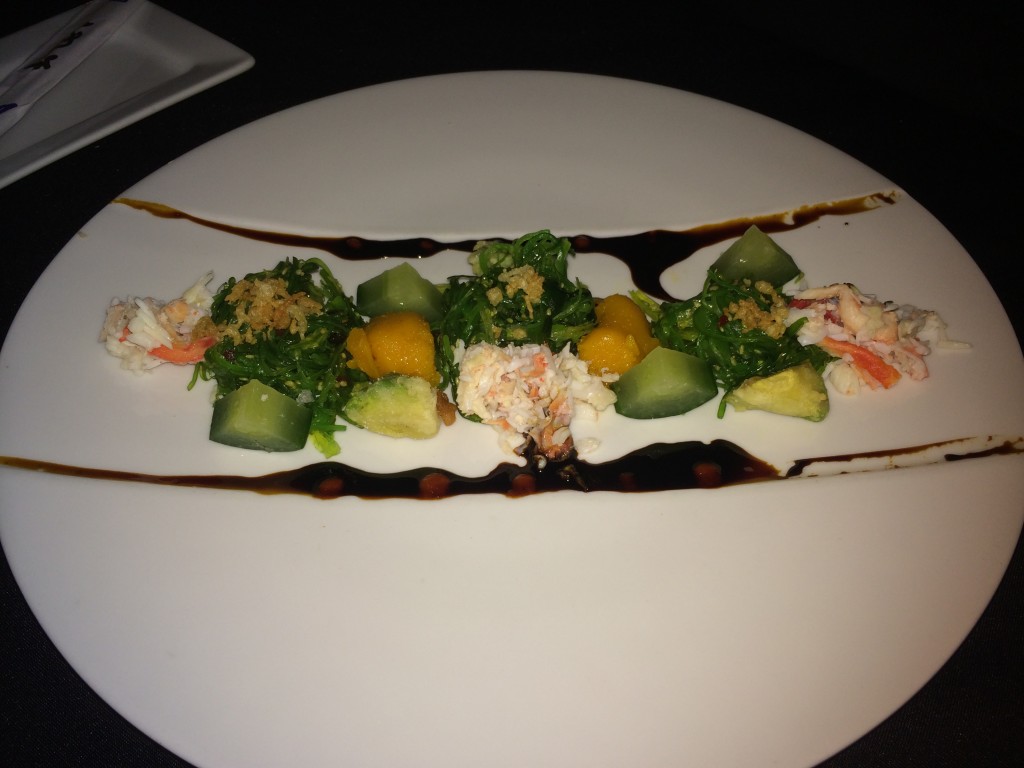 Wakame Salad Alaskan King Crab, Avocado, Mango, Cucumber, Sweet Soy Reduction and Crispy Rice – Amazing flavors, textures and contrast of temperature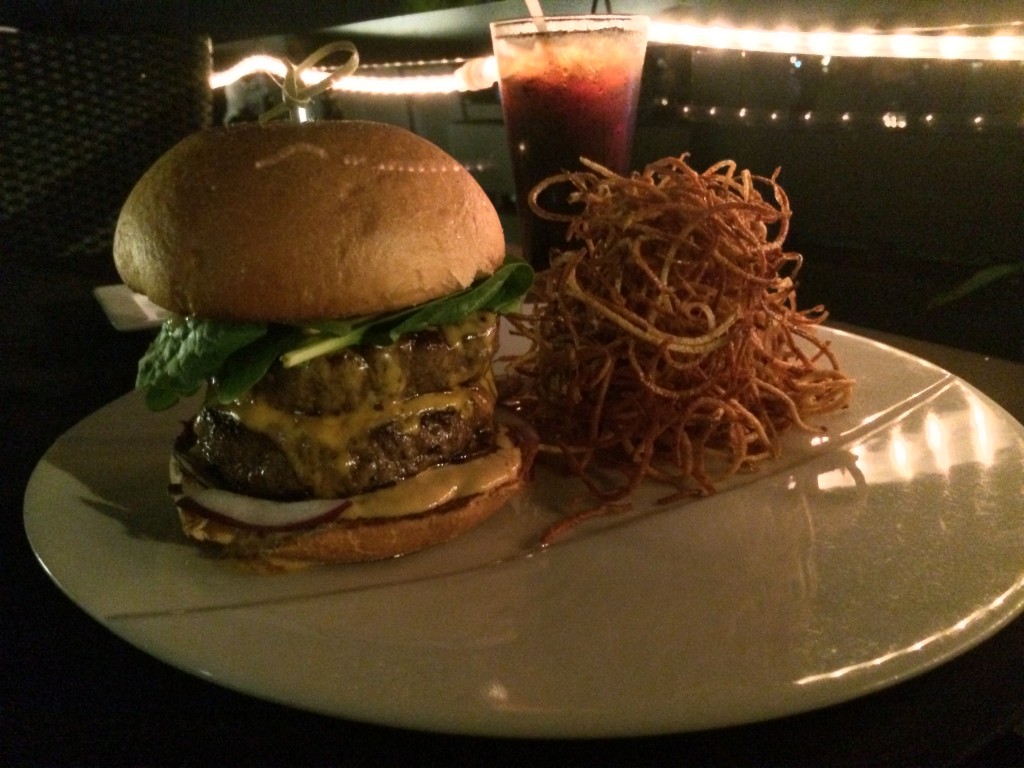 MacDaddy Burger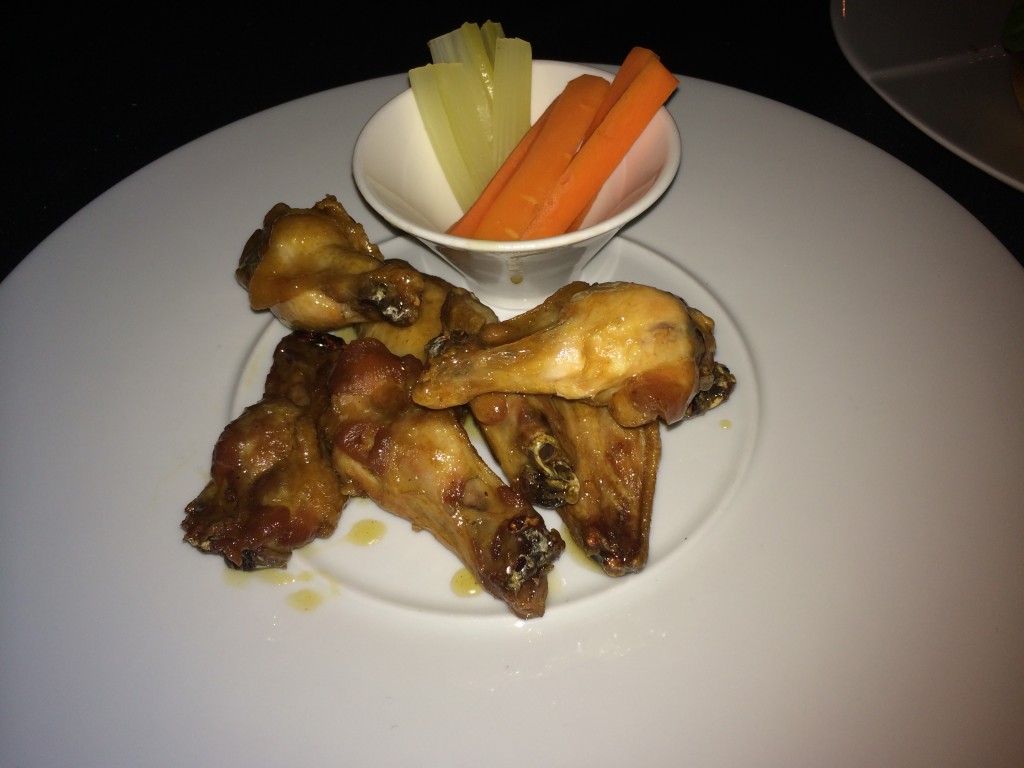 Hot Wings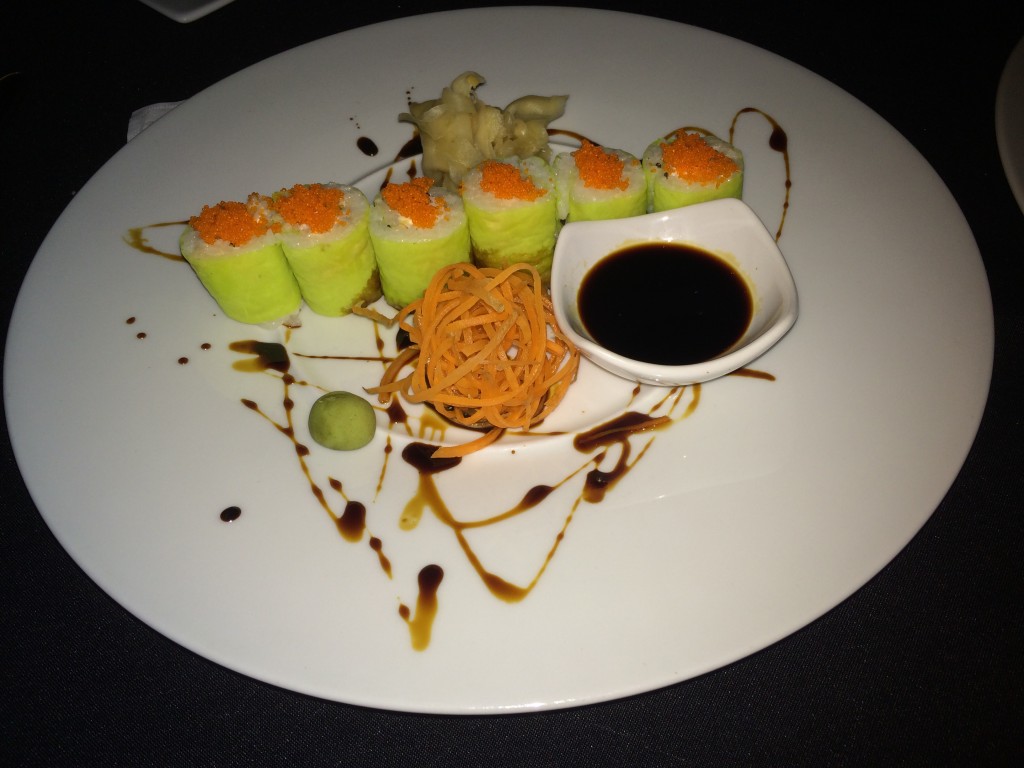 Sushi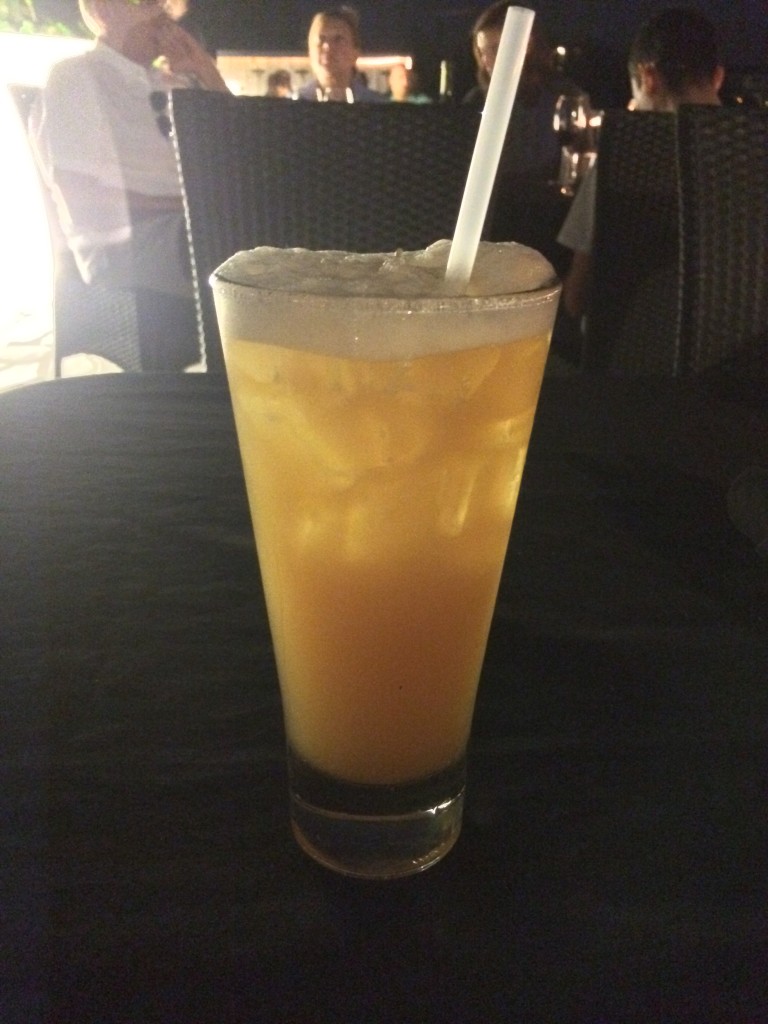 Cocktail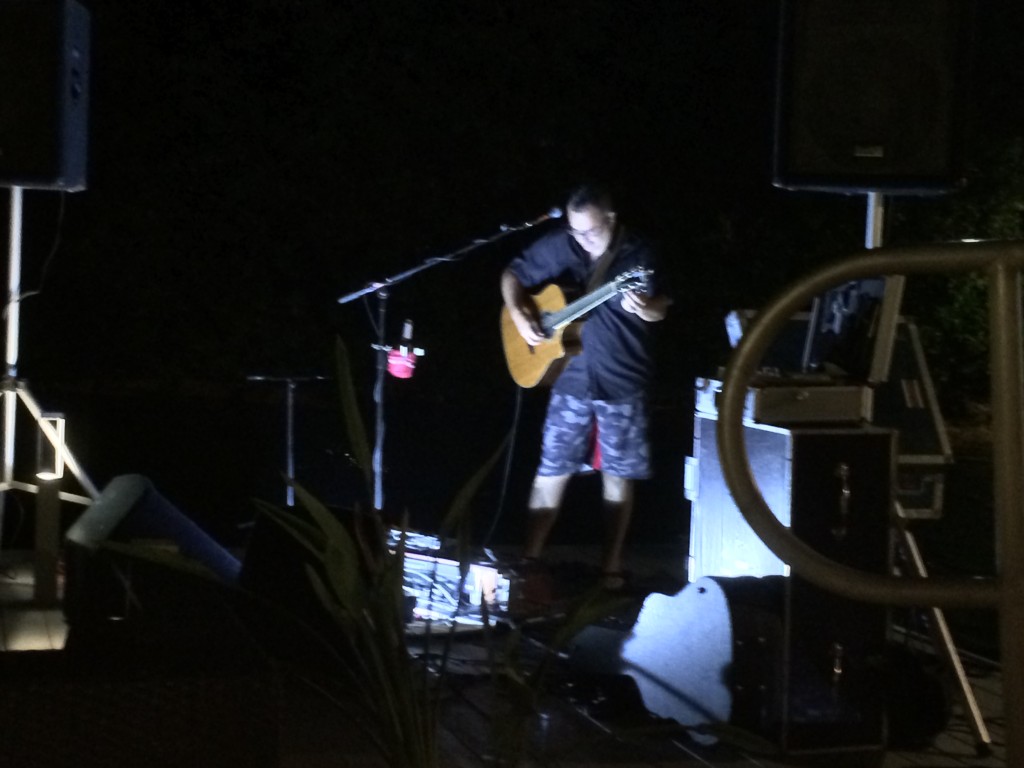 Chef Tim Tibbits playing some awesome tunes