Houston's Irvine, CA. Houston's is a restaurant that offers classic American with a diverse and versatile menu. Houston's is owned by the HillStone Restaurant Group. They have been offering quality food since 1976. Originally started in Los Angeles, CA they have since expanded nationwide with 13 different brand restaurants including the likes of Bandera, Gulfstream and R + D Kitchen to name a few. Houston's offers a variety of dishes ranging from prime Rib, Sushi Salad, Ding's Chicken Sandwich, Pork Ribs, Filet Mignon, French Dip Sandwich, Scottish Salmon and a variety of sushi (that is good quality may I add). Every dish is delicious but two dishes have stood out to me over the years. The House Smoked Salmon and Hawaiian Ribeye. The house smoked salmon is different than any smoked salmon I have had. It is house smoked and made creamier than a normal smoked salmon and served with toast points and a creamy spread, definitely a must try. The Hawaiian Rib Eye sounds very deceiving, A Rib Eye in a teriyaki like sauce used to disguise a not so savory cut of beef? It is quite the opposite, a delicious quality ribeye cut, marinated in a light pineapple soy ginger marinade bringing out the flavors of the delicious marbled ribeye. I crave for this cut of beef and to be honest I'm not the biggest steak person. Try out Houston's and you won't be disappointed, but make sure to make a reservation if you don't want to wait. Love, Peace and Hawaiian Ribeye grease!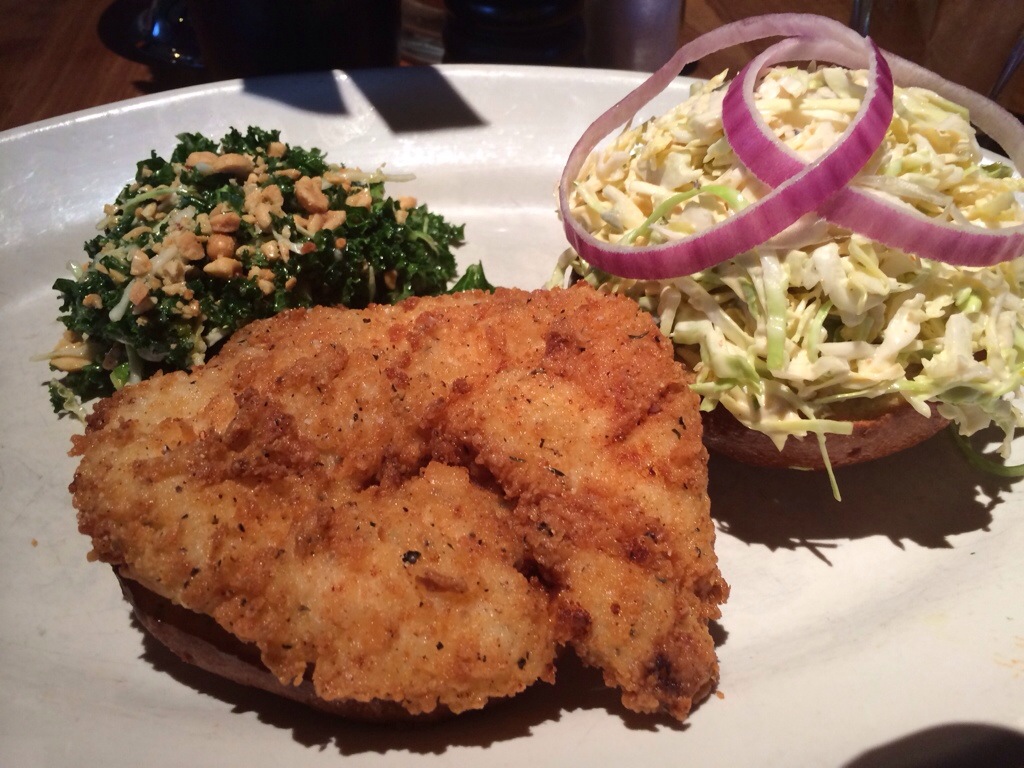 Gulfcoast Fish Sandwich with Kale Salad with Peanut Vinaigrette.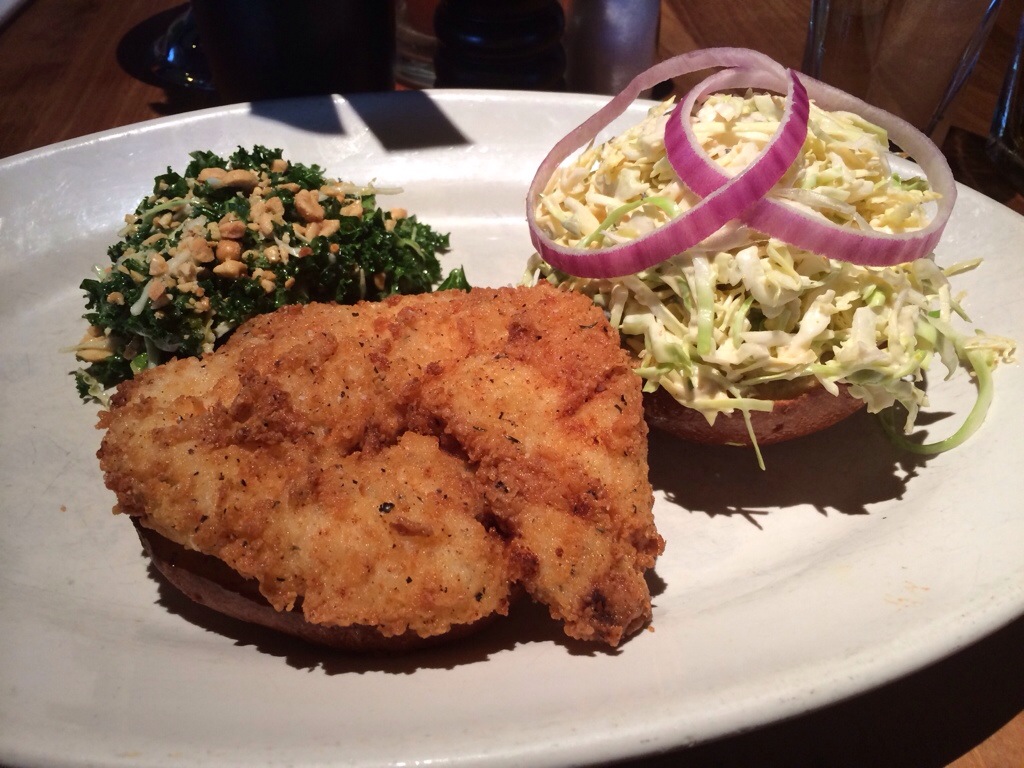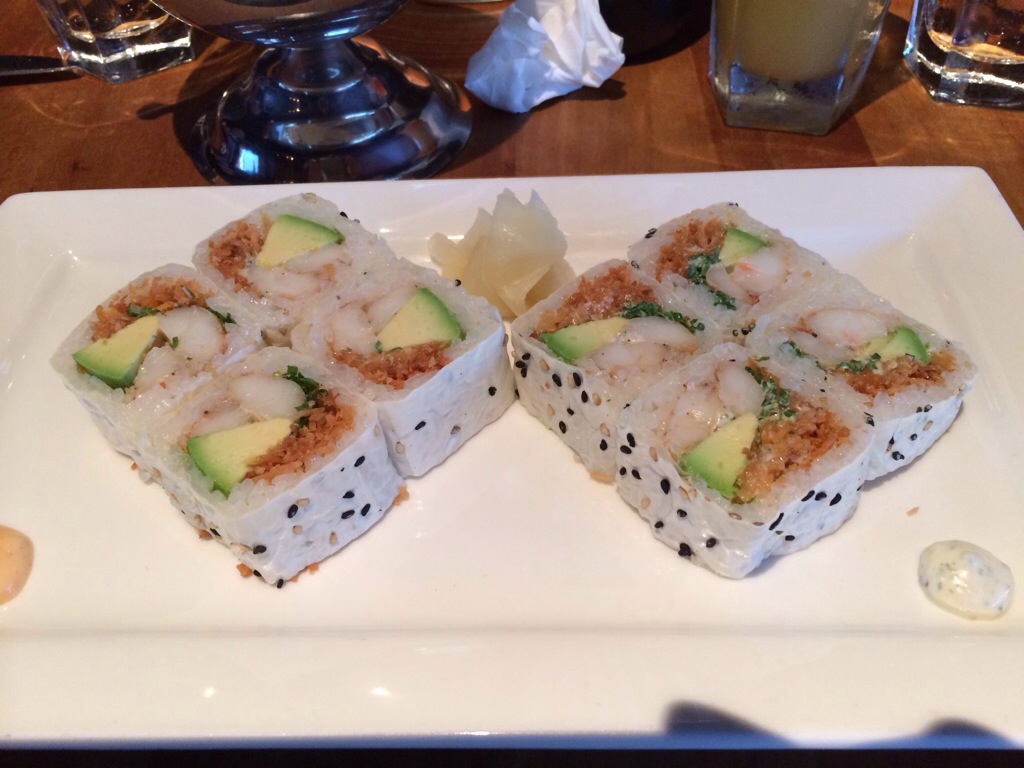 Coconut Shrimp Roll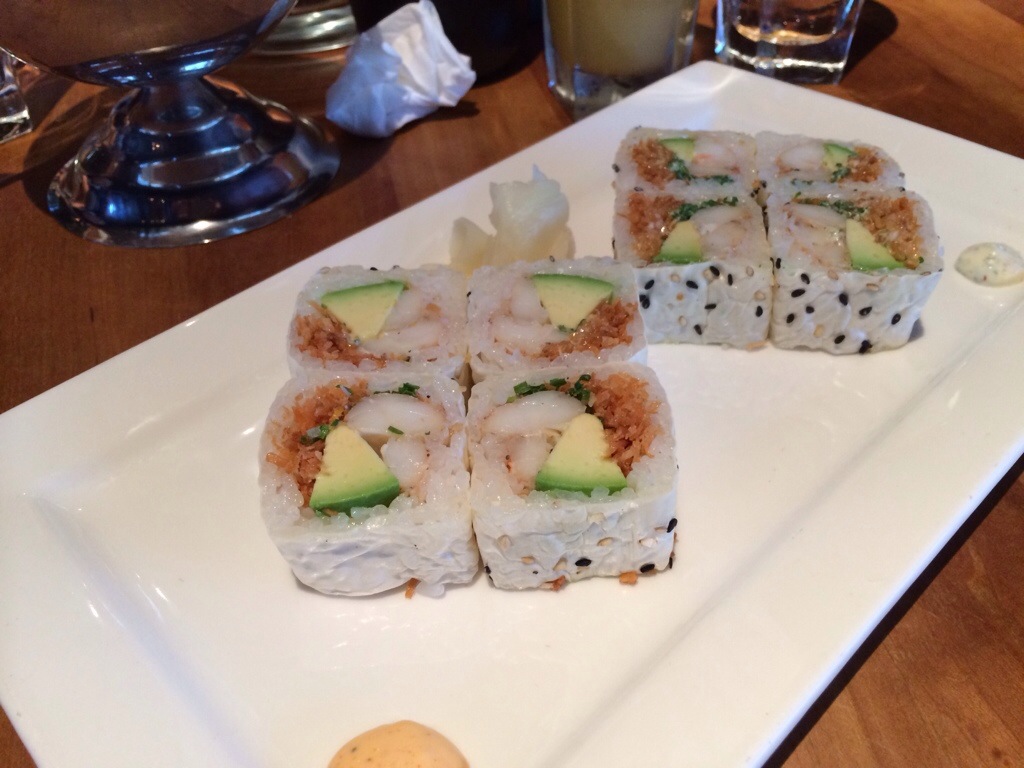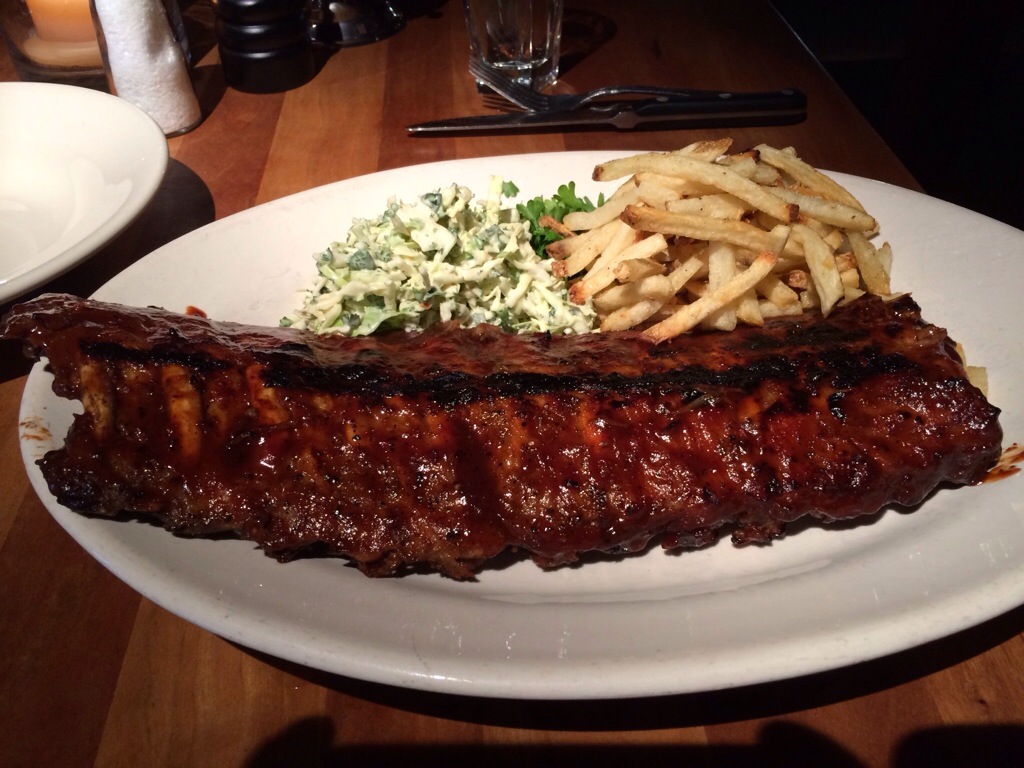 Pork Ribs with French Fries and Coleslaw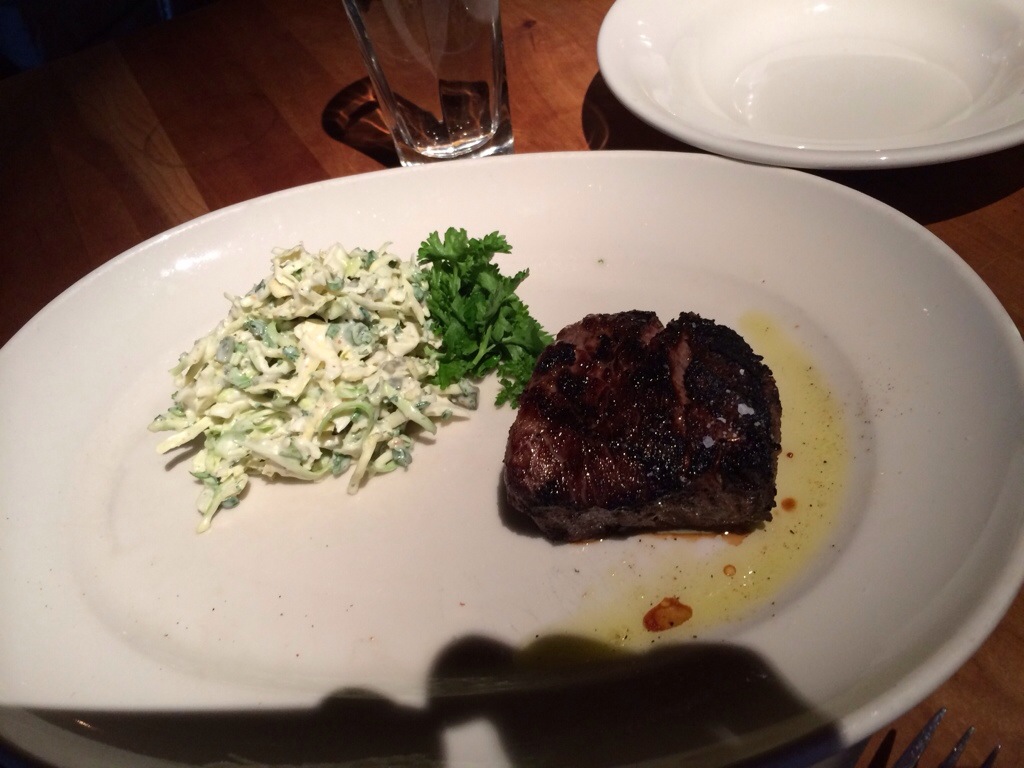 Filet Mignon with Coleslaw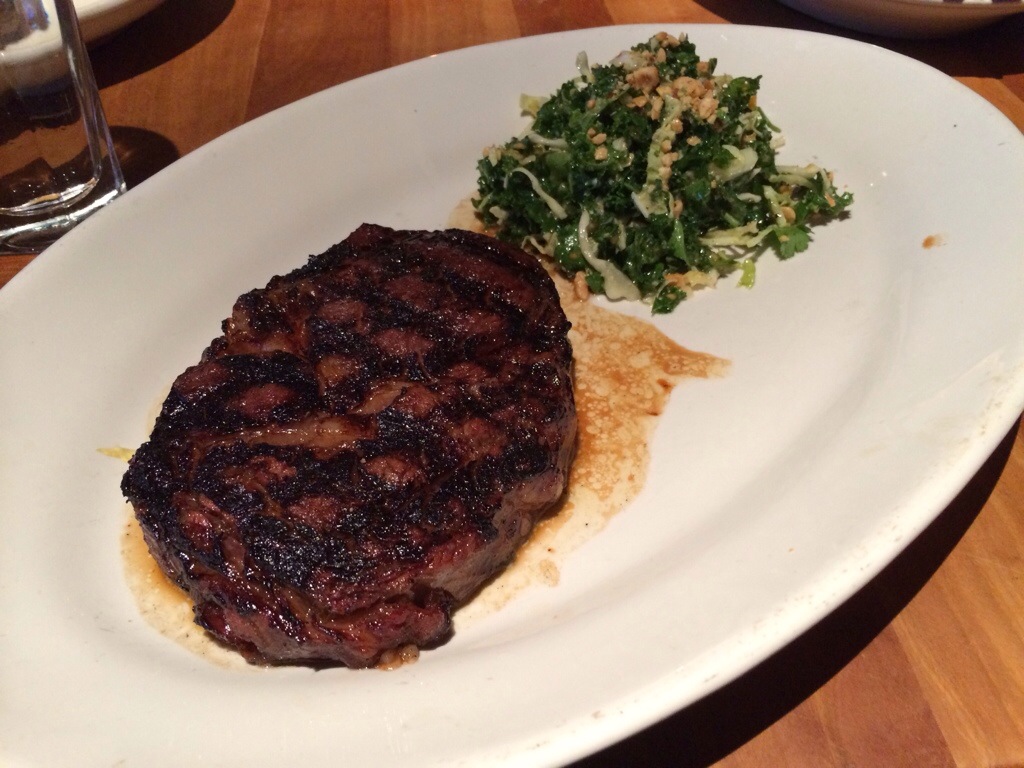 Hawaiian Ribeye with Kale Salad – To die for!