OCFoodList's Top 30 Restaurants in Orange County!
OCFoodList brings you the top restaurants in Orange County. This list comes in no particular order and includes Fast Casual, Hole in the wall, Gastropub, Sushi, Fine Dining, you name it.  Our main criteria for making the list by far is flavor; Who doesn't want mouth watering, unforgettable, slap your mama because its so delicious food, but we are also keeping in mind creativity, service, environment and concept.  Included are also OCFoodList's recommendations of what to order.  By all means we haven't been to every restaurant in Orange County so let us know if we missed anything or what your thoughts are.  We want to thank all the restaurants on our list and also honorable mentions, thank you for serving Orange County and sharing your delicious creations.  Make sure to visit these restaurants and tell them  OCFoodList sent you.  Love, Peace and Chicken Grease!
Key: $ – 5-10, $$ – 10 – 20, $$$ – 20 – 45 $$$$ – 45-up (per person)
Din Tai Fung $$ – Costa Mesa – Din Tai Fung is acclaimed for their Soup Dumplings worldwide. They have been named as a Top 10 restaurant in the world by New York Times and their restaurants have received a Michelin Star.  Enough about the accolades, Din Tai Fung has some remarkably good Xia Long Bao (Steamed Soup Dumplings) but they also have delicious Wontons in Spicy Sauce and Noodles with Sesame Sauce.  Rumor has it they take reservations now…finally!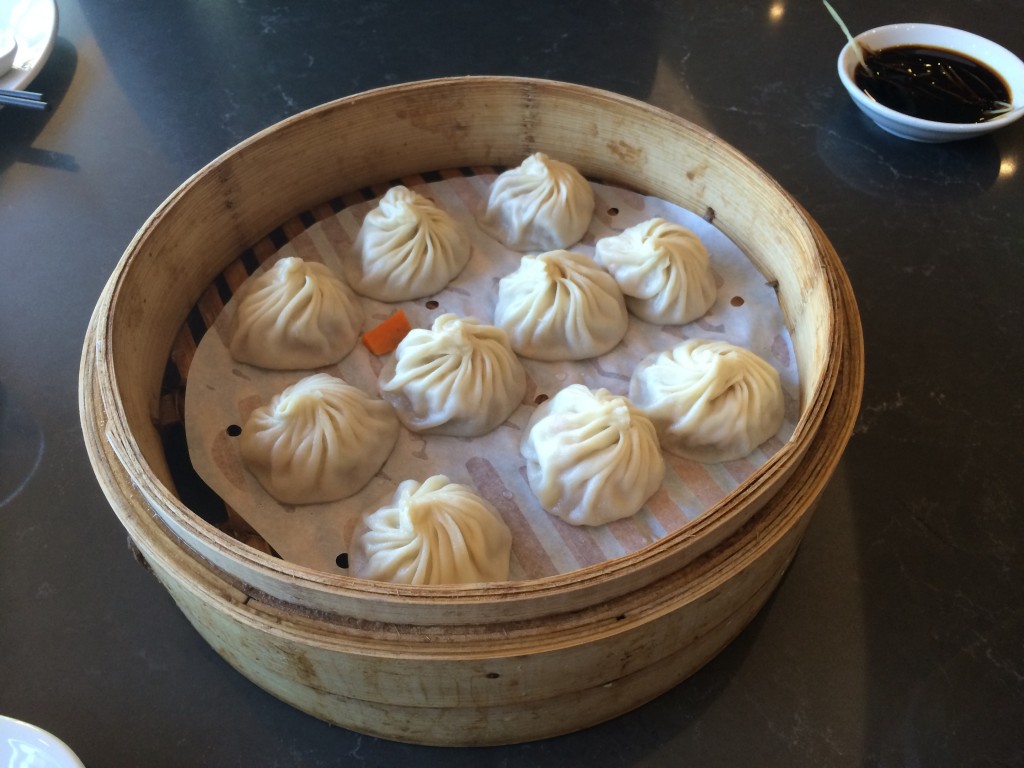 The Playground $$ – Santa Ana – Their menu changes everyday providing maple glazed pork chops, The Playground Burger, Sticky Toffee Pudding and an extensive craft bear selection. They also offer their take on regional dishes including Thai Khao Soi Noodles and Japanese Ramen Noodles which can cause cravings, days after. The Playground originally started as a Food Truck, and look how far they have come #StartedFromTheBottomNowWe Here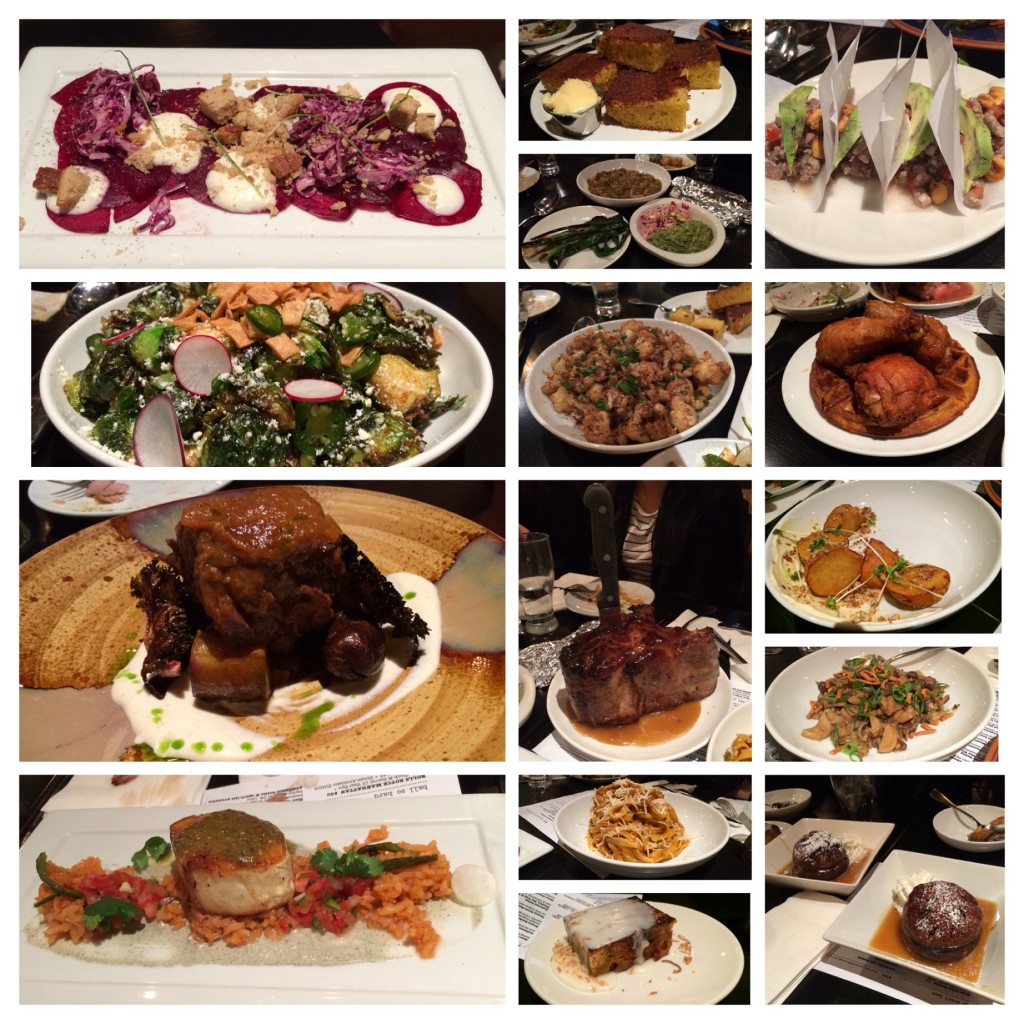 Ohshima Japanese Cuisine $$$ – Orange – Best sushi in Orange County for taste and price value, hands down.  Omakase is amazing and fish selection from around the world is unparalleled in OC. Most Sushi restaurants have a board with their daily specials that include about 10 fresh fish of the day, Ohshima has a list of about 30 fresh fish listing the country of origin from around the world. Make sure to make reservations because this is a small restaurant and it can get packed on any day.  Did I mention you can only call to make a reservation from 5:00-5:30 each day, good luck.
https://www.yelp.com/biz/ohshima-japanese-cuisine-orange-3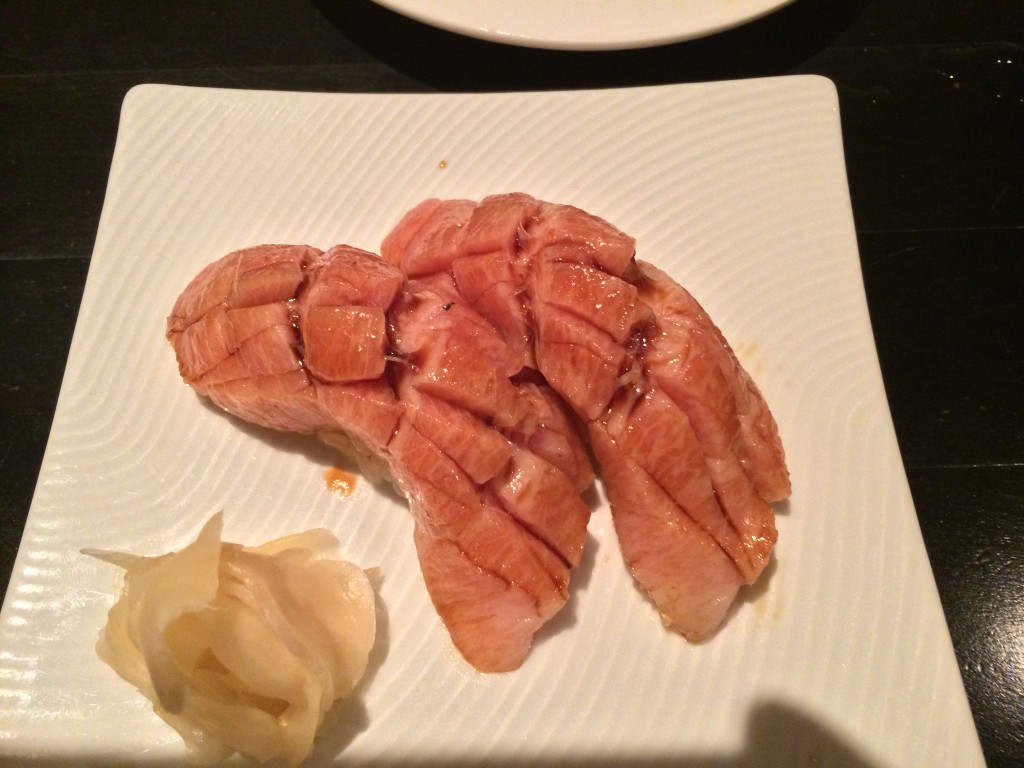 Ritter's Steam Kettle Cooking $$ – Santa Ana and Huntington Beach – New Orleans cooking doesn't get any better than this in Orange County. You have to try their House Special Pan Roast and Maple Bacon wrapped Shrimp.  Sit at the counter to view the steam kettles in action.
Le Diplomate $ – Irvine – Le Dip is a Small French sandwich shop located in the UCI Center. They serve fresh French bread, Vietnamese and French Sandwiches and Smoothies. Try the amazing Garlic Chicken Sandwich, but pretty much every sandwich is on point.
https://www.yelp.com/biz/le-diplomate-cafe-irvine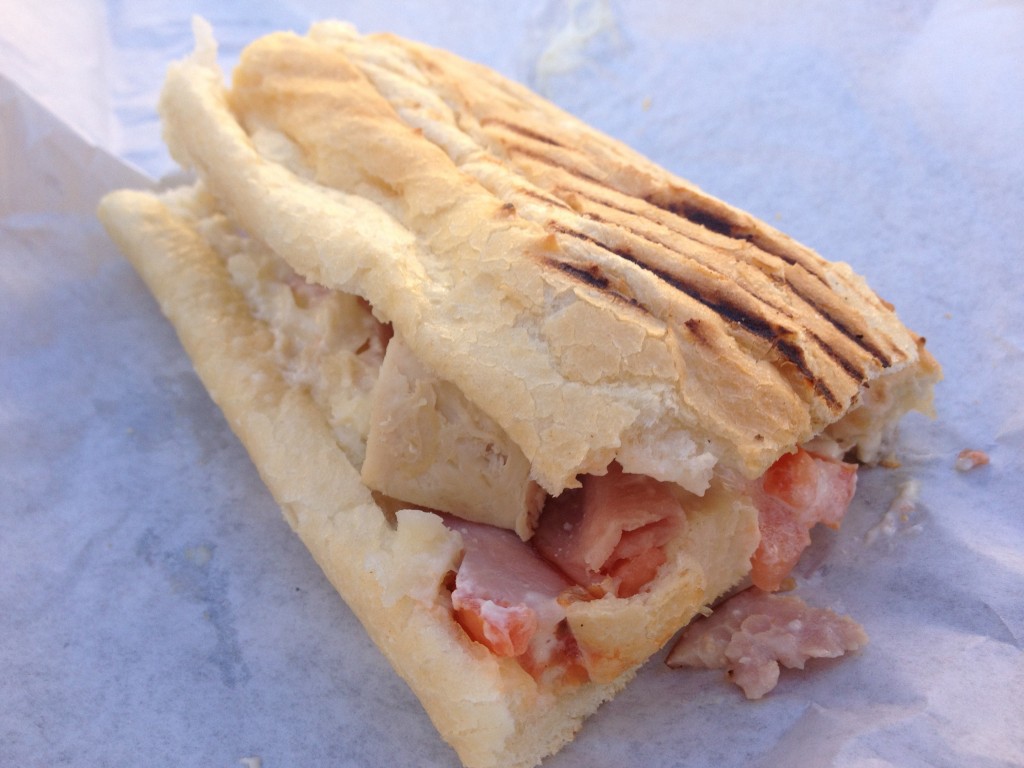 Cucina Alessa $$$ – Huntington Beach and Newport Beach – Cucina Alessa has some killer pasta, a offers a great dining experience at every location. Ask for the Charcuterie plate (off the menu) from your server and the Tortellini with Braised Short Ribs and Walnut Porcini Cream Sauce might be the best tasting pasta in Orange County.
http://cucinaalessarestaurants.com/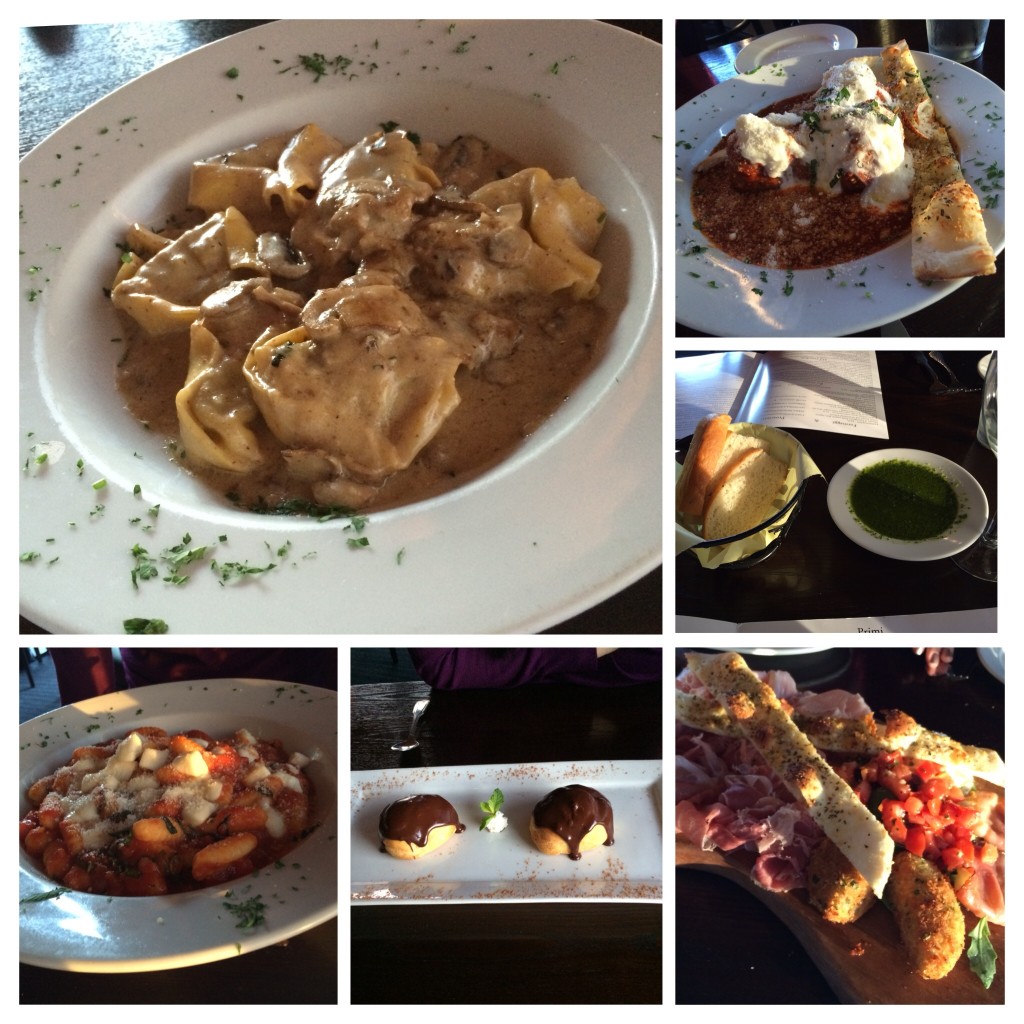 Gabbi's Mexican Food – $$ – Orange – When you want a nice Mexican sit down restaurant sometimes it can be hard to find among all the fast casual Mexican offerings, Gabbi's fills that void. Gabbi Patrick takes her twist on traditional Mexican recipes integrating Modern Gastronomy. Try the Enchiladas Suizas and Puerco Poc-Chuc.
http://www.gabbipatrick.com/gabbis-mexican-kitchen/
Houston's $$$- Irvine – Houston's is considered an American Steakhouse but it is so much more.  This place is great for a business lunch, happy hour or large gathering. Hawaiian Ribeye and Smoke Salmon Appetizer are amazing but their French Dip, Prime Rib, Sushi and Salads are all exceptional as well.
http://www.hillstone.com/houstons/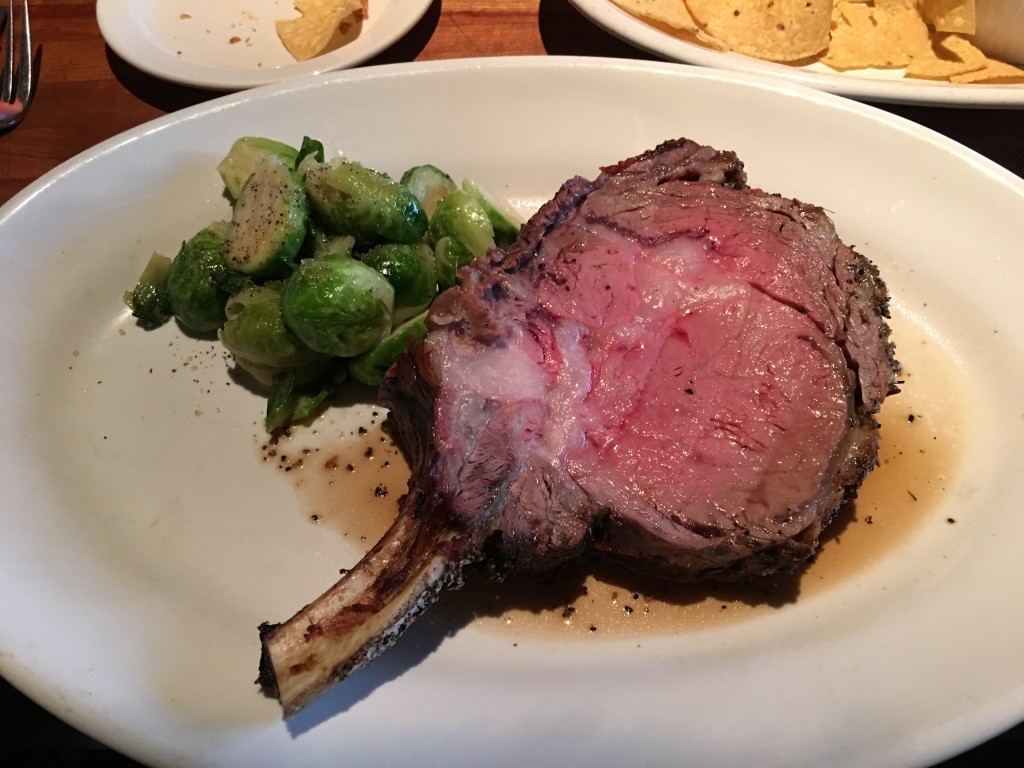 Taco Maria $$$$ – Costa Mesa – Taco Maria has been receiving accolade after accolade; Best New Chef 2015, Best Restaurant 2015 and #2 on Jonathan Gold's 101 Best Restaurants List just to name a few. They have a great Prix Fixe Menu as well as A la carte options.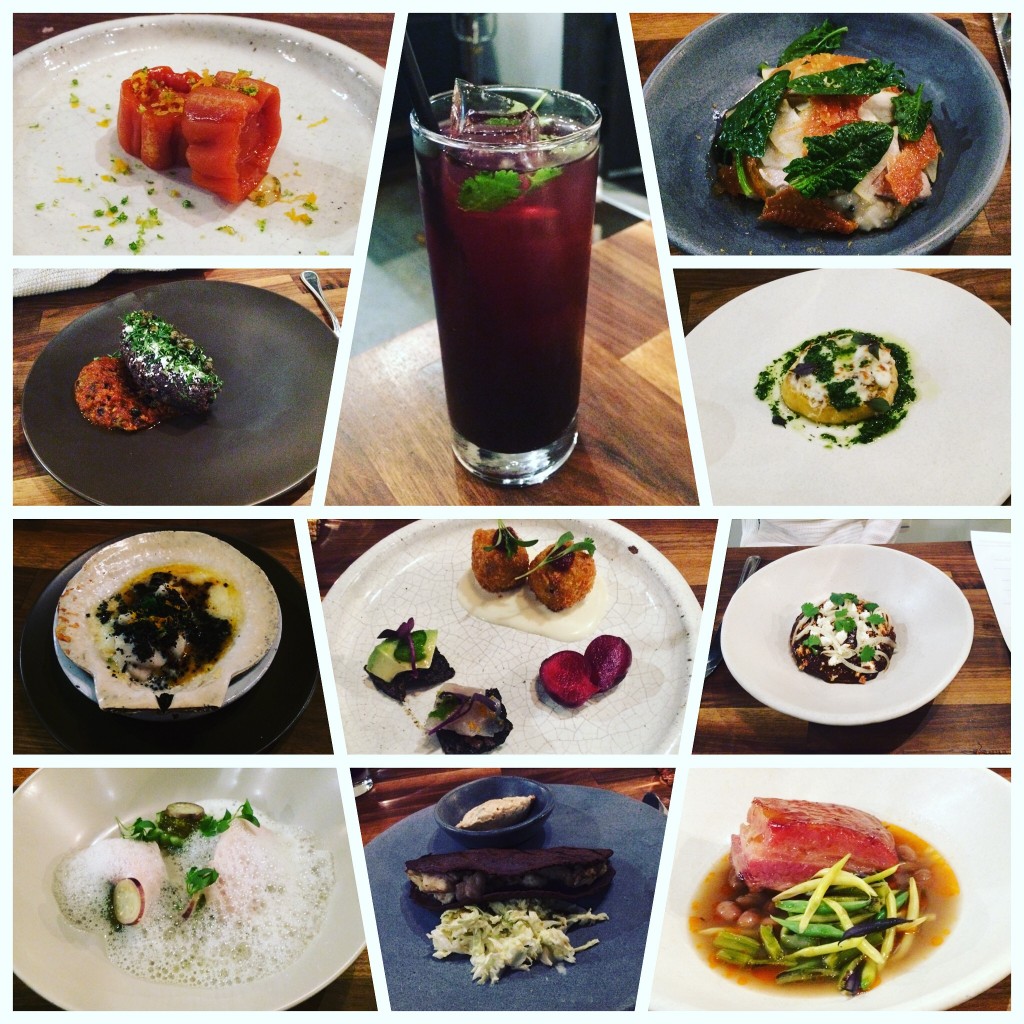 Marche Moderne $$$ – Costa Mesa – Marche Moderne offers high End French Dining that isn't too pretentious.  Their 3 course lunch for $25.00 is a great value.  This place made me fall in love with Roasted Bone Marrow and they have an amazing Roasted Spanish Octopus.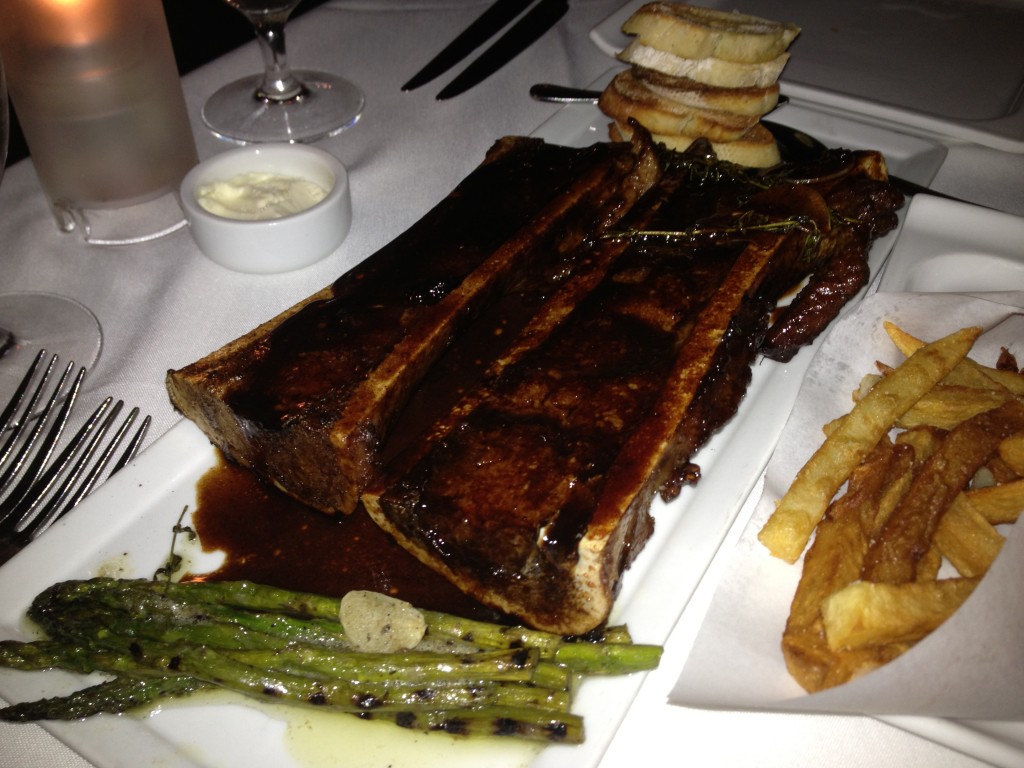 Garlic & Chives $$ – Garden Grove – If you want high quality food for a fraction of the price you got to give Garlic & Chives a try. It is a hidden gem offering Vietnamese fusion and providing flavors that will be new to seasoned foodies. They have some interesting dishes ranging from Fried Salmon Belly, Pomelo Salad and Garlic Noodles with Prawns.
https://www.yelp.com/biz/garlic-and-chives-garden-grove-2
Broadway By Amar Santana $$$$ – Laguna Beach – Be ready for a great fine dining experience, every dish I have tried there was tantalizing.  Zagat also rated them best service of any restaurant in Orange County. Amar Santana also recently was the runner up on the hit TV show Top Chef, in my opinion he should have definitely won.
http://www.broadwaybyamarsantana.com/
Sabroso! Mexican Grill – $ Garden Grove – Sabrosa! is a traditional Mexican restaurant offering Soups, Salads, Tacos, Burritos, Tortas and Seafood. They were featured on Guy Fieri's Diners, Drive-Ins and Dives. They have an interesting Sabroso Bean Dip that you cannot stop eating as well as delicious Fish and Shrimp Tacos.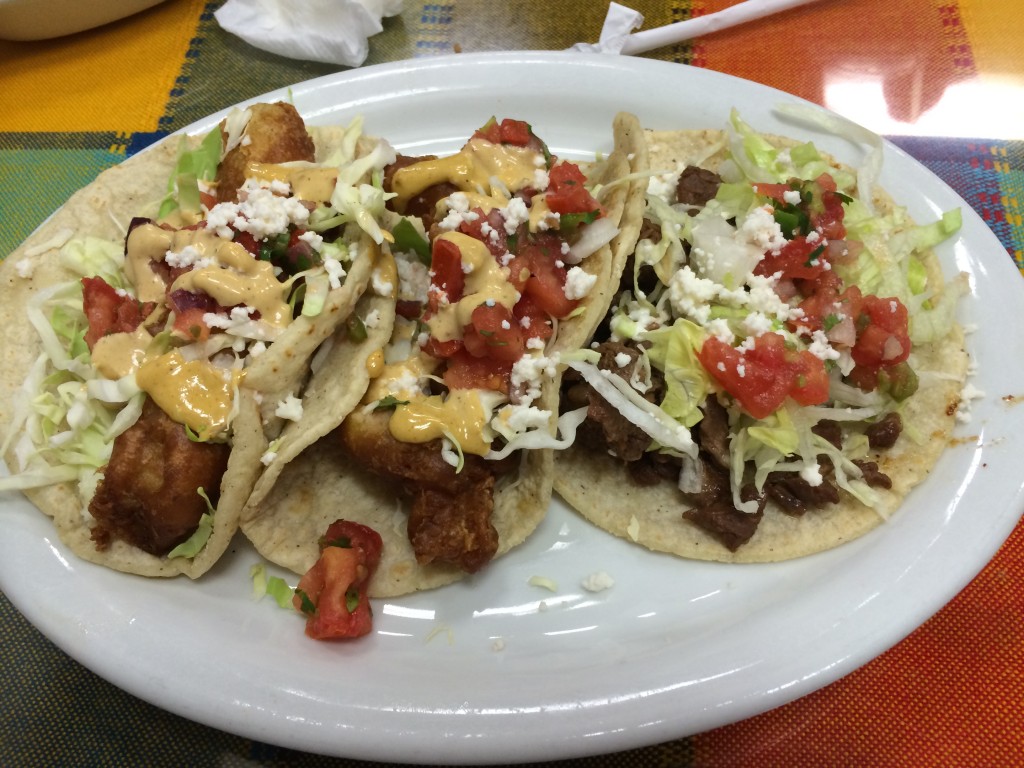 Ramen Yamadaya $$ – Costa Mesa – A bowl of hot steaming noodles is great comfort food and Ramen Yamadaya offers a wide variety of great Ramen, Gyoza, Fried Rice and Chicken Karaage. Order their Yamadaya Ramen with Yamadaya topping and you won't leave disappointed.  Don't forget to ask for extra Garlic on the side.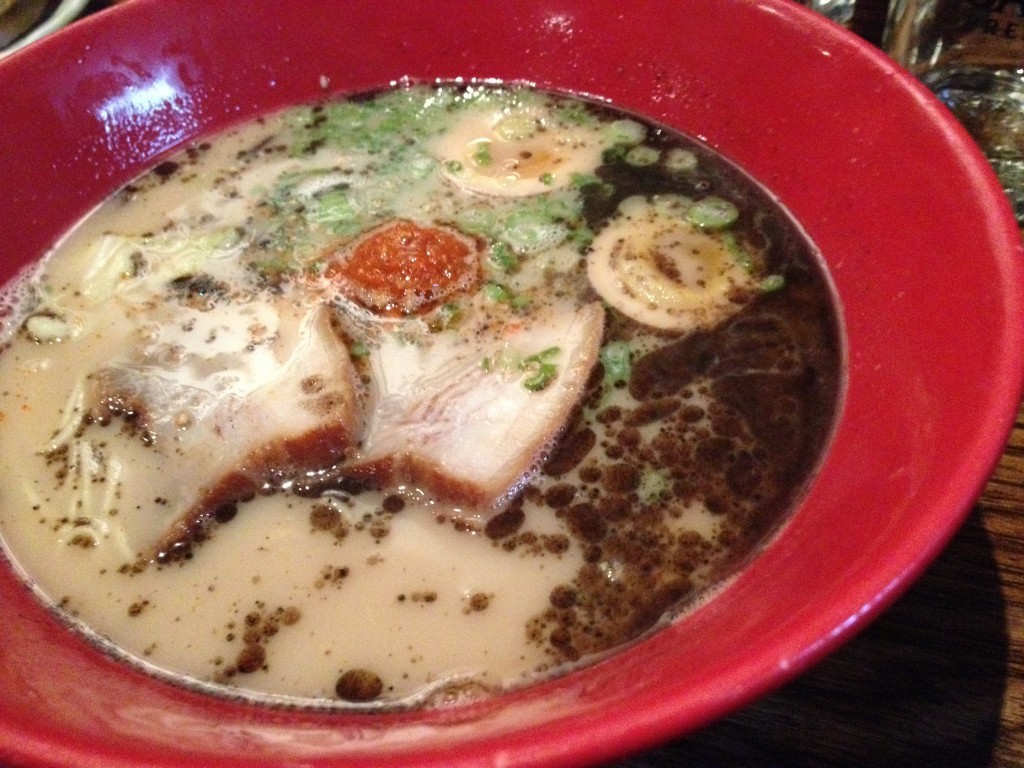 Rance's Chicago Pizza $$ – Costa Mesa – You don't have to go all the way to Chicago to get deep dish pizza.  Order their Best Seller and add Pepperoni.  Make sure to order ahead or call it in because it takes 40 minutes to bake these dense pies.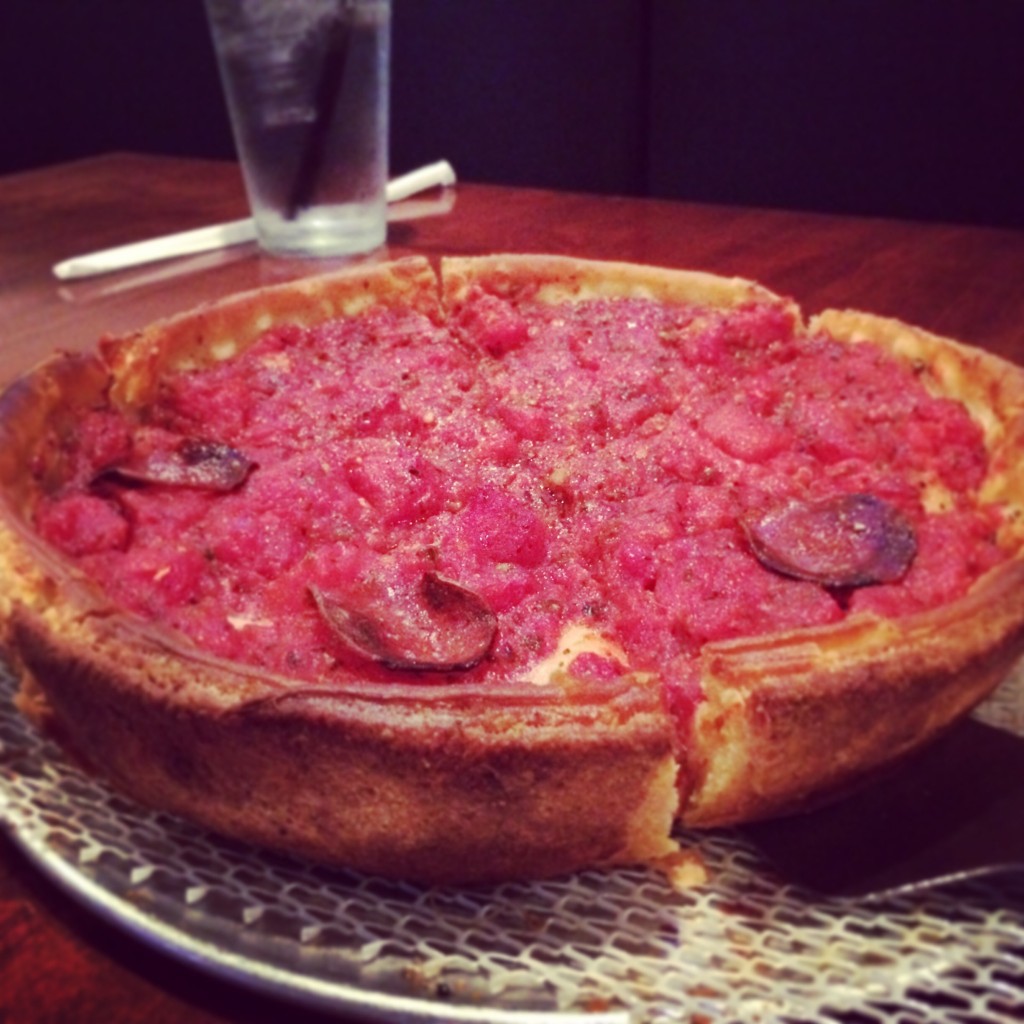 Brodard Restaurant $$ – Garden Grove – Brodards has the best Pork Spring Rolls outside of Vietnam with an amazing dipping sauce.  The Nem Nuong Cuon (Grilled Pork Spring Roll) is a must but also try their Bo Luc Lac (Shaken Beef) and Spicy Thai Pho for an interesting twist on Pho.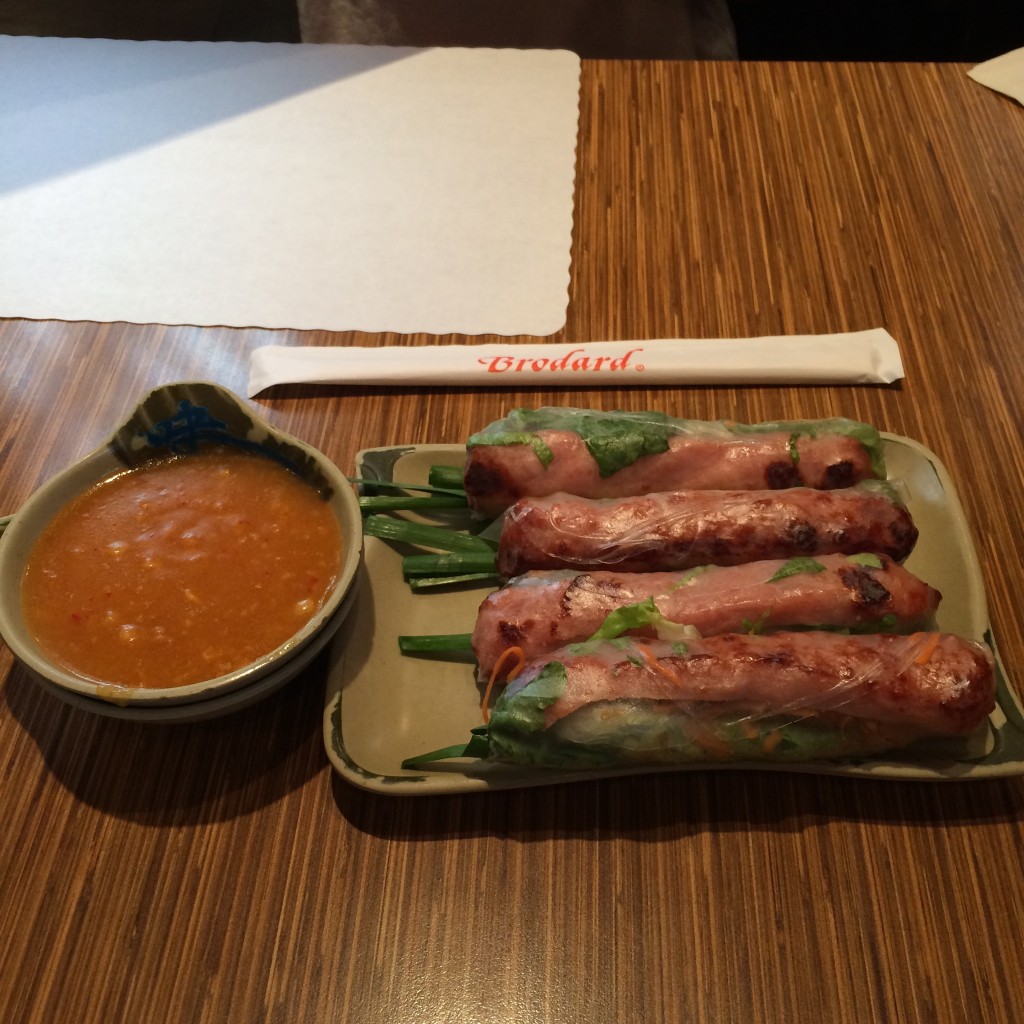 North Italia $$ – Irvine – North Italia servers handmade Northern Italian food from scratch daily. It is the new hot spot in South OC. The Truffle Garlic Bread is amazing and you can't go wrong with their pastas including Bolognese, Short Rib Radiatori and Strozzapreti.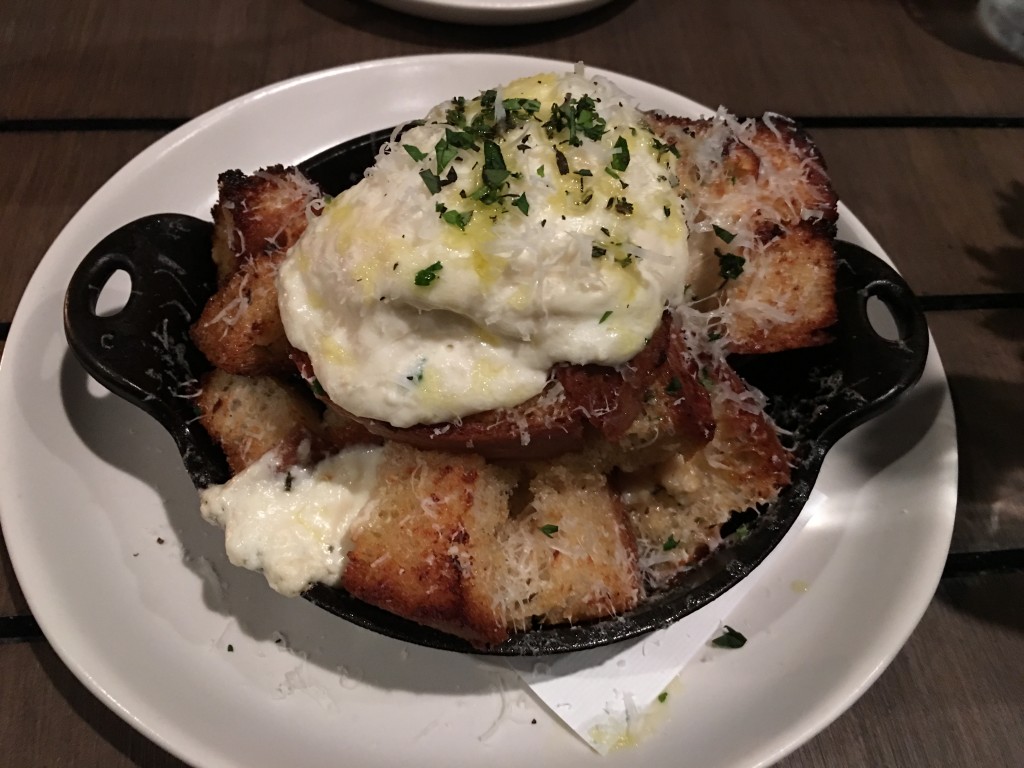 http://www.northitaliarestaurant.com/
The Smoking Ribs $$ -Garden Grove – When you think of BBQ, Kansas, Texas and Tennessee come to mind but not Garden Grove. This place offers juicy, tender and flavorful BBQ at reasonable prices and you don't need a plane ticket to the Midwest.  When you see the grill master is Vietnamese it can be surprising but Kenny Tran definitely knows what he is doing with these smoked meats.  Their Pork Ribs are my go to but the Beef Ribs and Angus Beef Short Rib hold their own along with their offerings of sides like Twice Baked Potato and Mac & Cheese.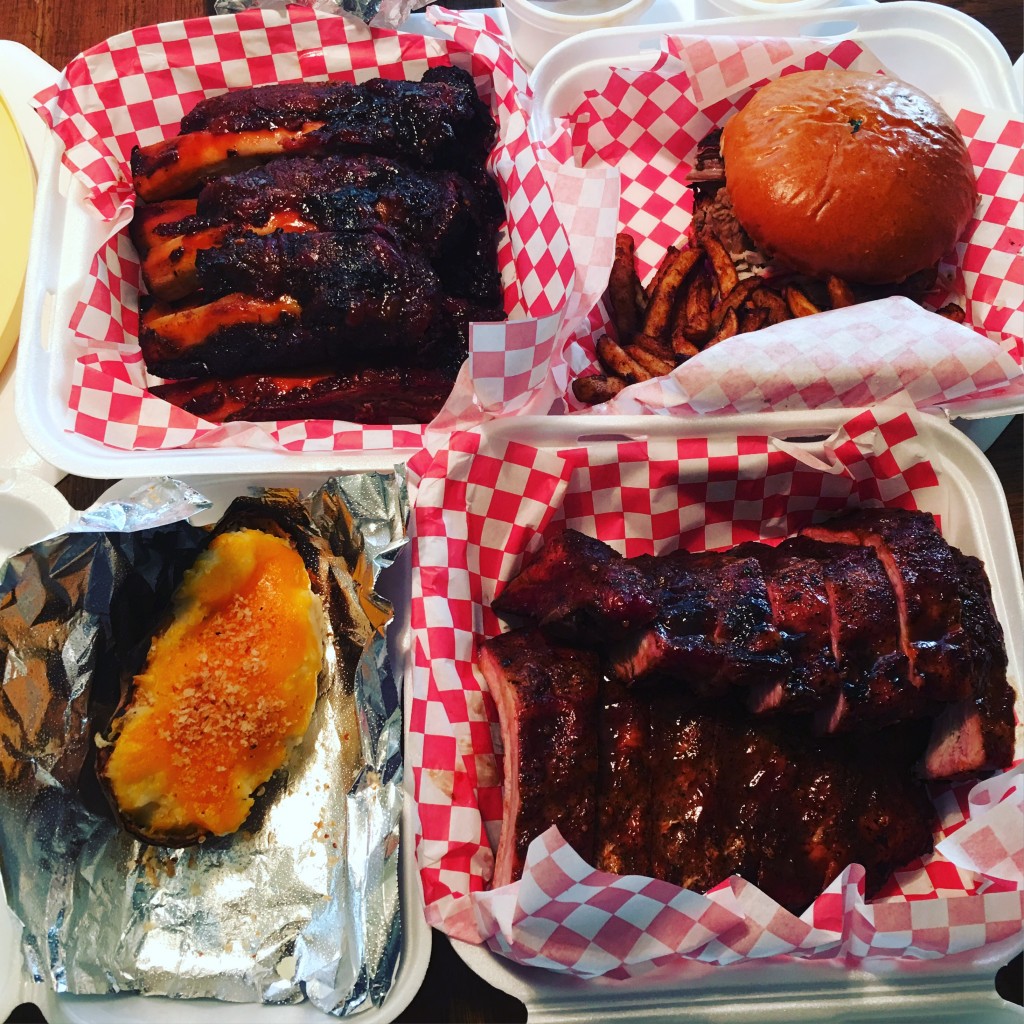 Peter's Gourmade Grill $$ – Tustin – Peter's used to be located in a Gas station, then they moved to a bigger location and then they expanded.  Peter offers one of the best burgers in OC, the ABC Burger (Avocado, Bacon and Cheese) and the Gyro Fries can rival Mexican Carne Asada Fries. Legend has it if you look on their wall in the dining room they have a framed article by OCFoodList.
http://www.gourmadegrill.com/Welcome.html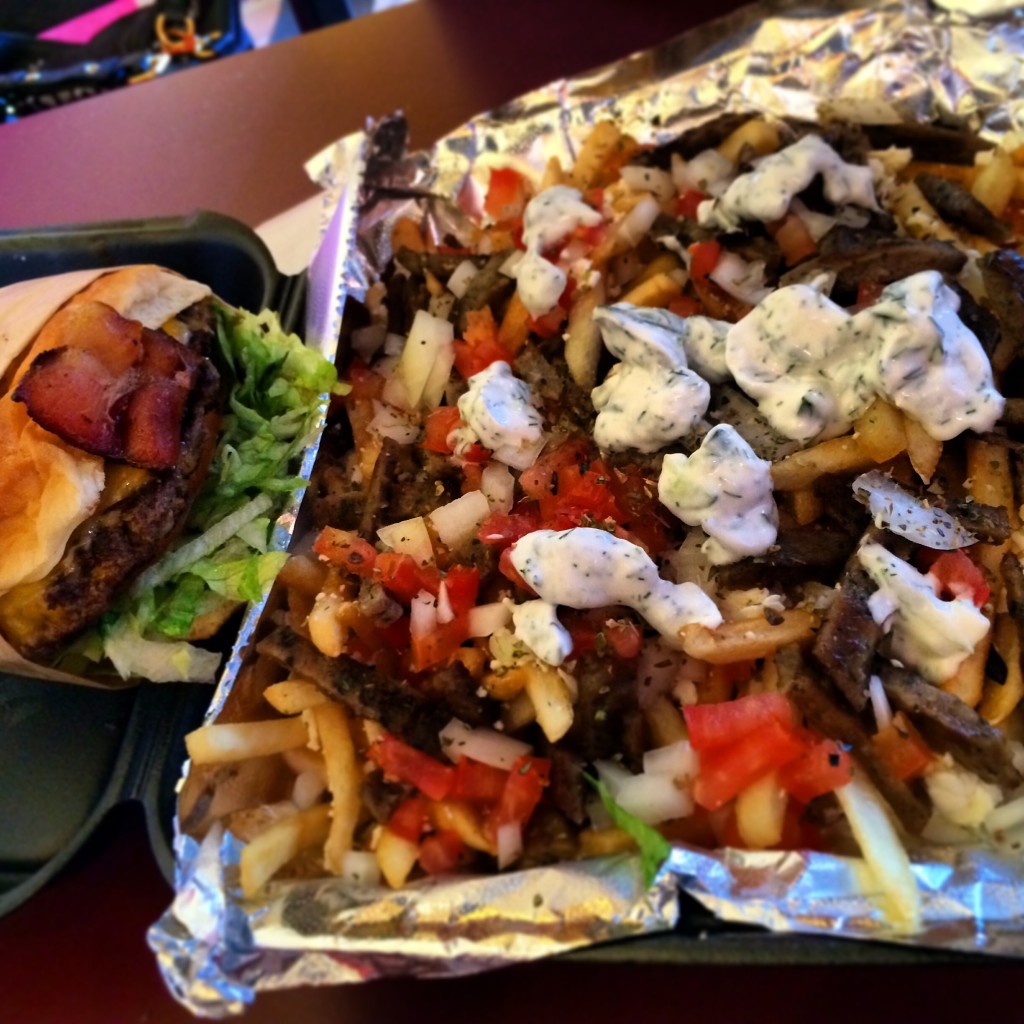 85 Degrees Bakery Cafe $ – Irvine, Garden Grove, Buena Park and Fullerton – is a self serve bakery serving baked goods, pastries, breads, cakes and drinks.  Be ready to wait in line but grab as much Taro Bread, Ink Stick, Garlic Bread, Blueberry Cream Cheese, Mochi Tarts, Brioche, Sea Salt Coffee and Peach Green Tea as you can. Keep checking back because their master bakers are coming up with new creations all the time.
San Shi Go $$$$ – Newport Beach – Make sure to go to the Newport Beach location.  High end Sushi and their Omakase is one of a kind featuring both sushi and cooked dishes with beautiful presentation. Parking is scarce on the Peninsula so plan ahead.
http://www.okidoki345.com/locator/345-newportbeach/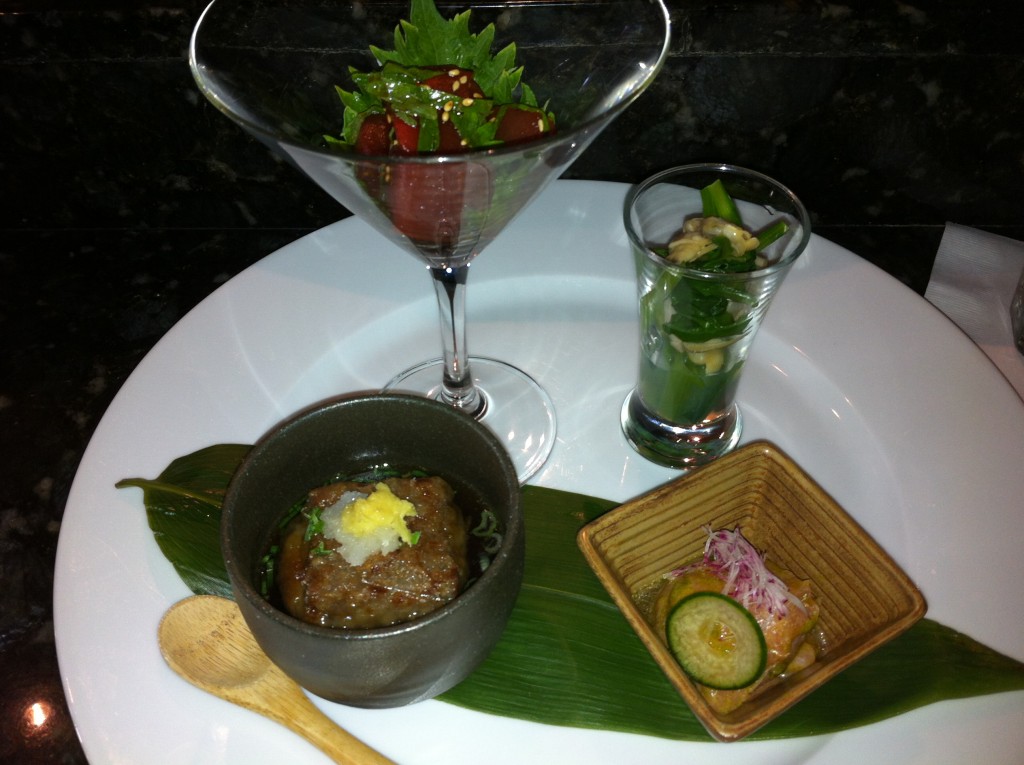 Kaju Tofu Restaurant $ – Garden Grove – Soon Doo Boo (Soft Tofu Soup) and Kalbi are the name of the game here.  Soon Do Boo is Korean comfort food that has been warming bellies for over 20 years at Kaju. Choose any type of Soon Doo Boo to your liking but try their new Galbi Soon Doo Boo and did I mention unlimited Ban Chan (small appetizers).
http://www.kajutofugardengrove.com/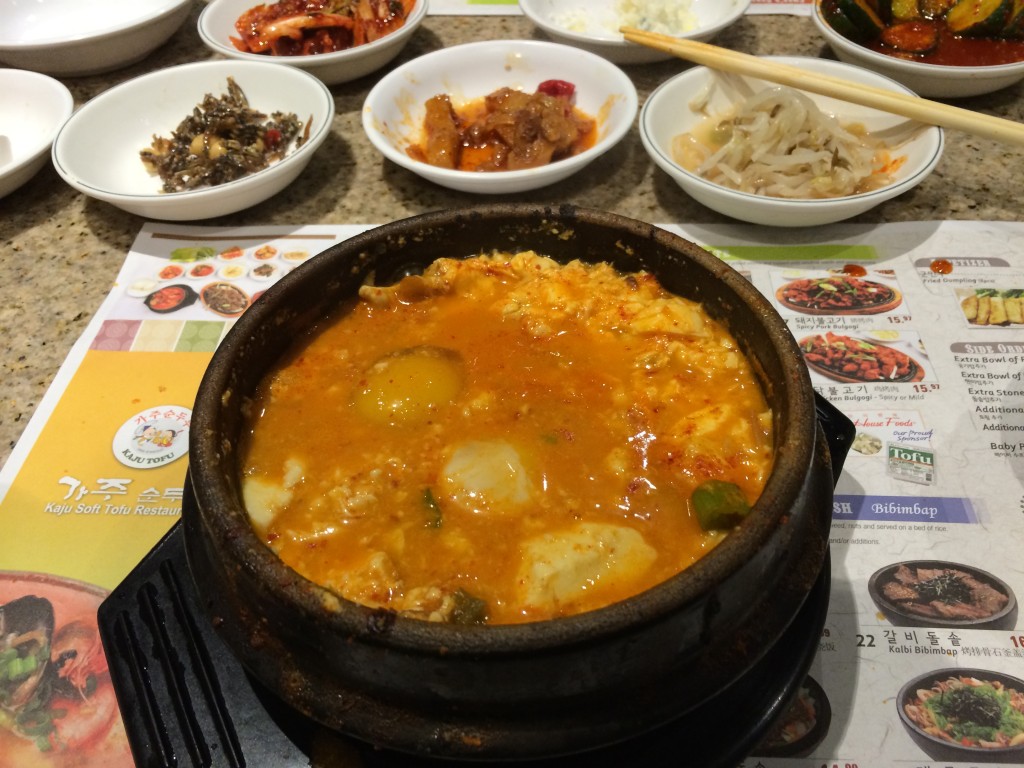 Pizzeria Mozza $$$- Newport Beach – Mario Battali and Nancy Silverton's Pizza restaurant (Mario is an iron chef need I say more).  They have unique pizza toppings including Squash Blossoms, Speck, Goat Cheese, Mozzarella Di Bufala. Fennel Sausage  and Fried Eggs.  They also offer Antipasti, Charcuterie and Pasta.
http://newportbeach.pizzeriamozza.com/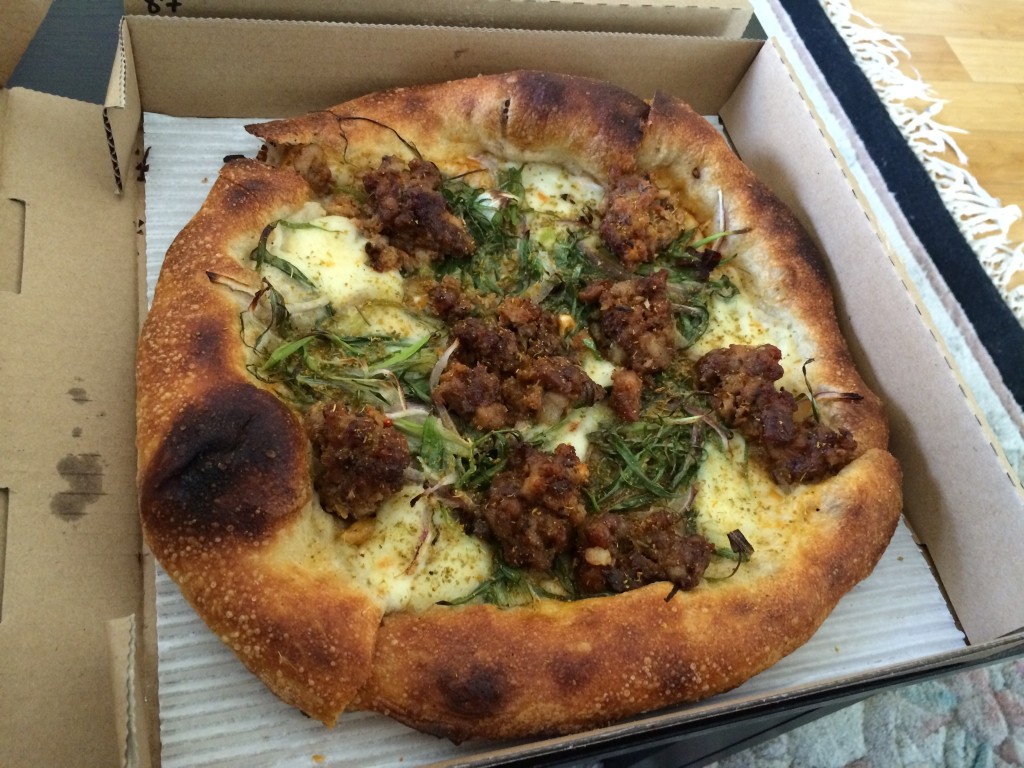 Pueblo $$$ – Costa Mesa – Pueblo offers Tapa style dining which is pretty much the best way to eat. They offer Spanish style small plates with their own twist. Their must try dishes are the Squid Ink Paella and Montadito de Costilla – Short Rib Crudo.  It is a great spot for a date or to eat with a group of friends on their patio.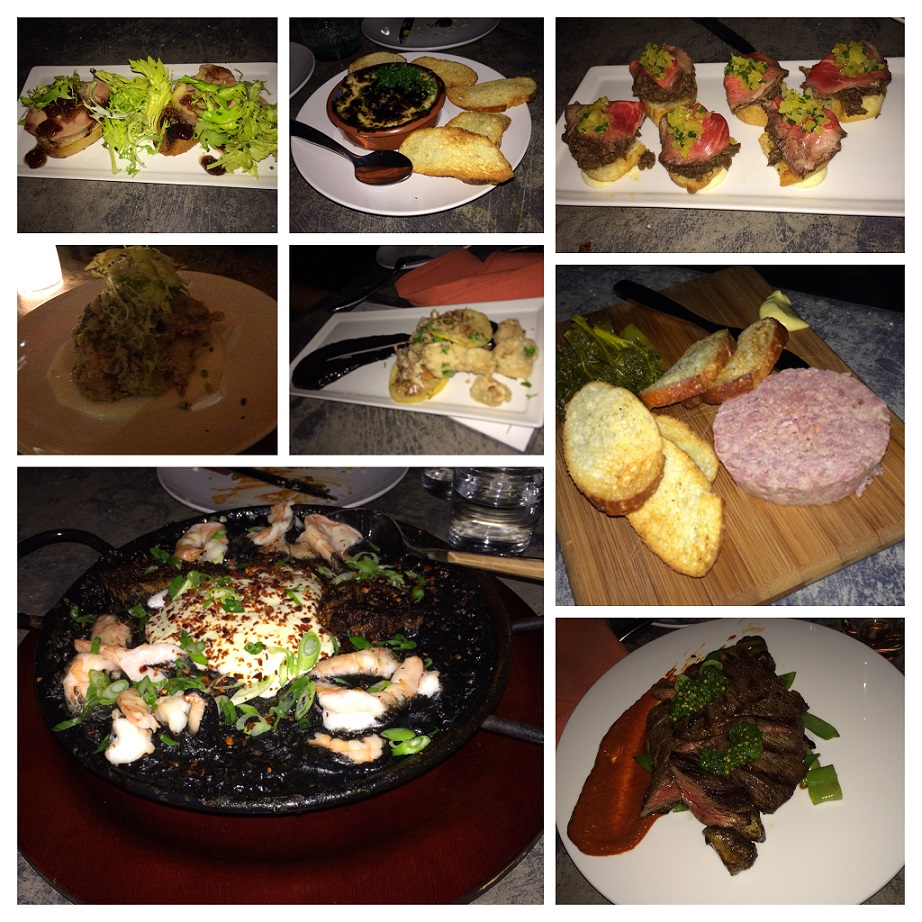 Annapoorna $$ – Irvine – Annapoorna offers Indian food at its finest.  Their Chicken Tikka Masala and Garlic Naan are ridiculous. The Lunch buffet is an awesome value for $10. I still can't find a better Tikka Masala in Orange County.
Mama D's Italian Kitchen $$ – Great food and awesome service sum up Mama D's. You will remember how friendly their staff is after visiting. Their Pink sauce if off the hook and you can order it with any pasta.  Make sure to come early because it can get crowded.  Yelp rated Mama D's best "Italian Restaurant in America."
Kareem's Restaurant $ Anaheim – Is a family owned restaurant that has been passed down a generation to none other than Kareem himself. You can taste the love in their food and their Falafel and Hummus is unmatched. They also offer a Falafel mix which is also sold in nearby stores.
https://kareemsfalafel.wordpress.com/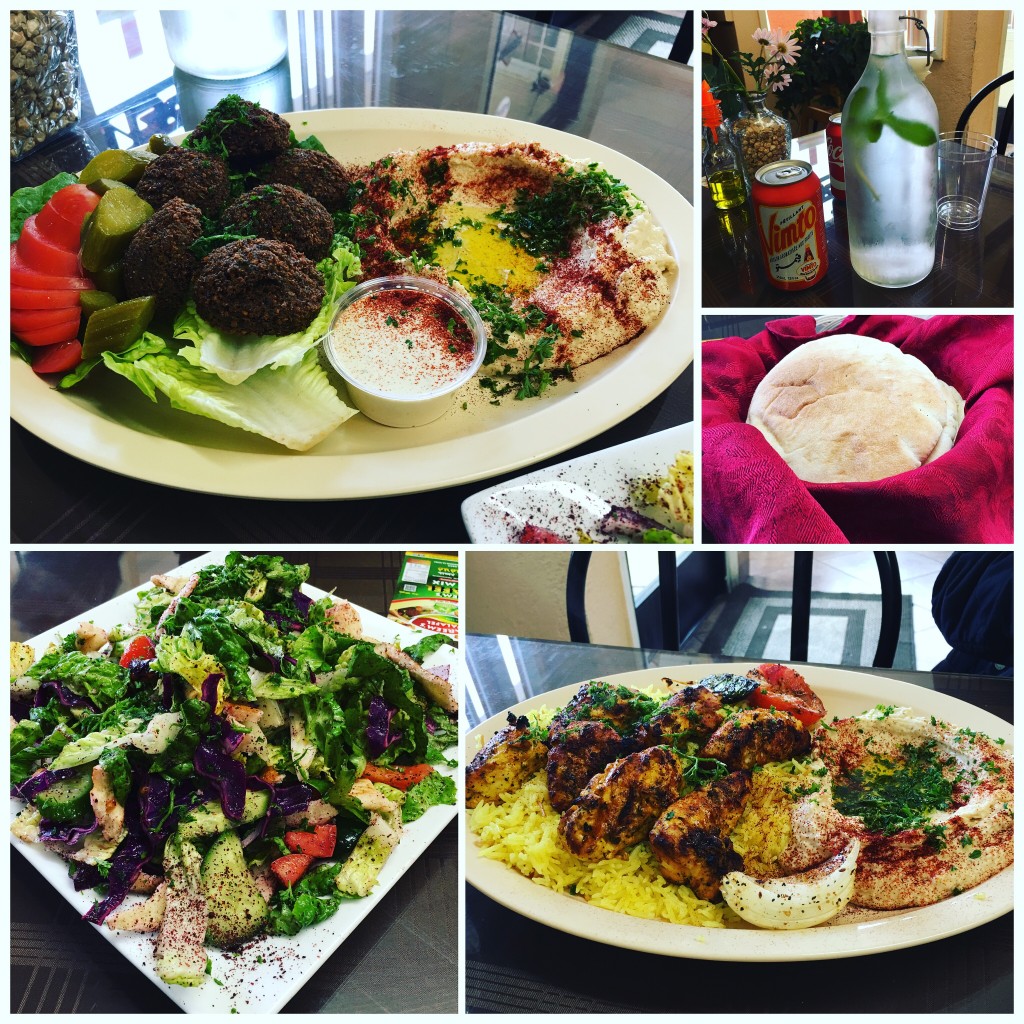 Nick's Laguna Beach $$ – Laguna Beach – A solid restaurant serving American classics where everything they serve is a standout dish.  Memorable dishes are the Fried Bacon Deviled Eggs, Prime Rib Dip, Nick's Rib Eye Melt, Asparagus Fries, Buttermilk Fried Chicken and Warm Butter Cake.
http://nicksrestaurants.com/nicks-laguna-beach/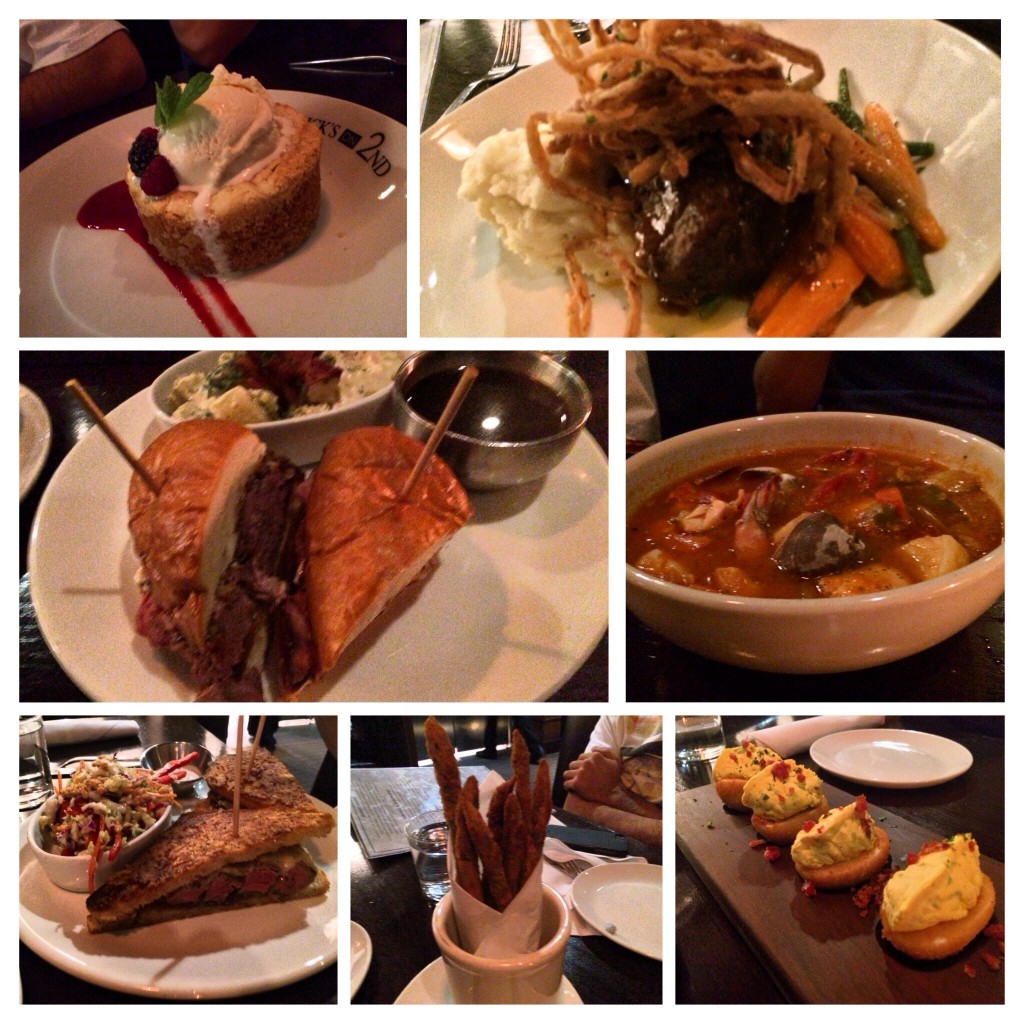 Shinobu Shabu $$ – Westminster – Shinobu Shabu offers Japanese hot pot consisting of meat and vegetables cooked tableside. They have high quality protein options including Beef Ribeye, Beef Shortrib, Pork Tenderloin, Chicken, Salmon and Shrimp. It is the only Shabu Shabu restaurant that can accommodate parties of 6 or more easily on a large table, since most Shabu restaurants only offer bar seating.  They also offer a Signature Asian Funnel Cake.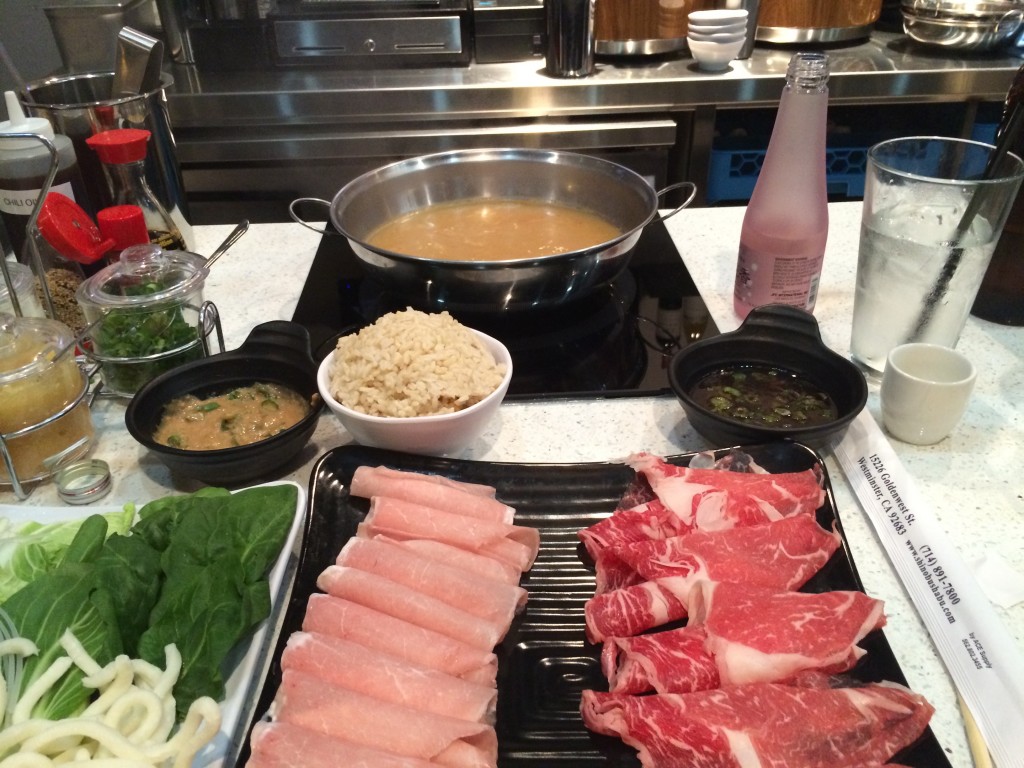 Cali Poke $ – Irvine – Poke is all the rage nowadays and Cali Poke offers some of the best in the business. All things considered Cali Poke offers a wide selection of fresh fish, great toppings at no additional fee, great sauces and reasonable prices. I always said I could eat Poke everyday and now I actually do.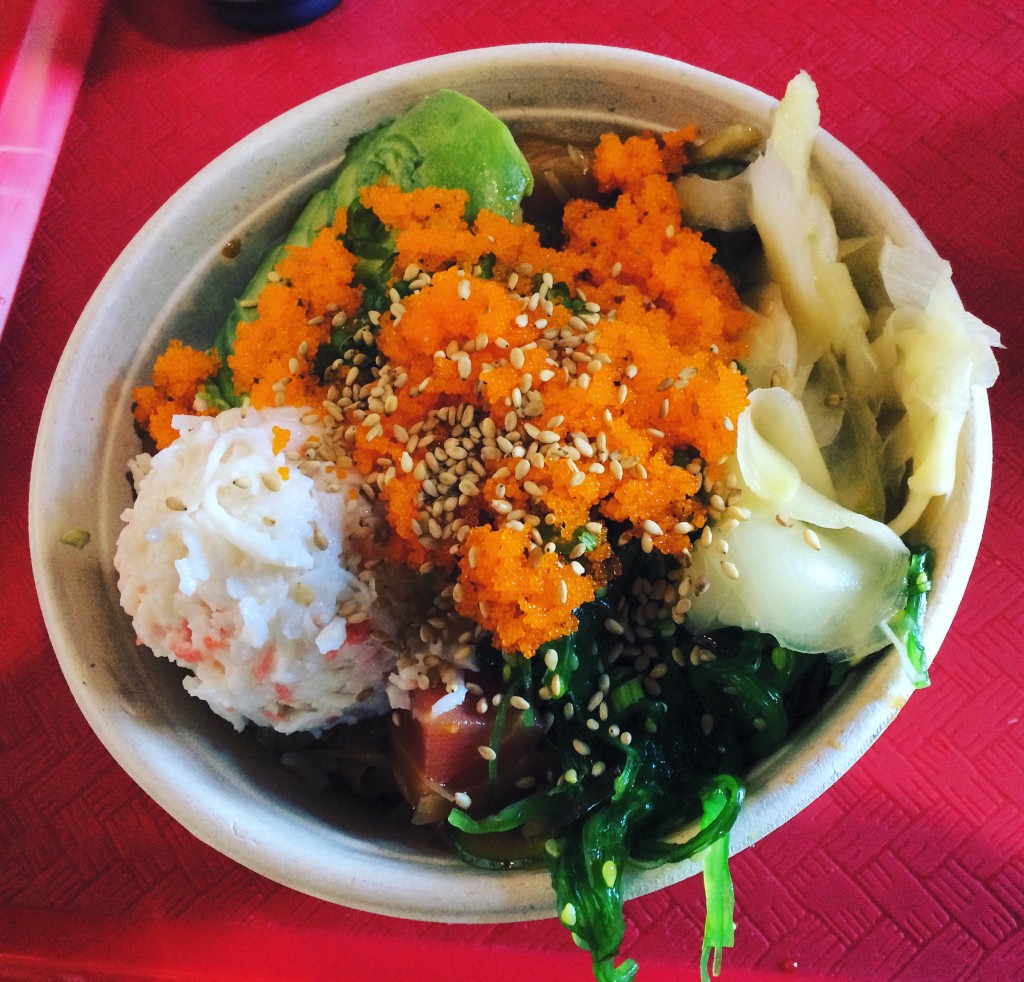 Honorable Mentions:
Chicken Maison $ – Santa Ana – Provides healthy Mediterranean Cuisine and their Spicy Lemon Garlic Rotisserie Chicken can't be beat.  Don't forget to ask for extra Garlic Sauce.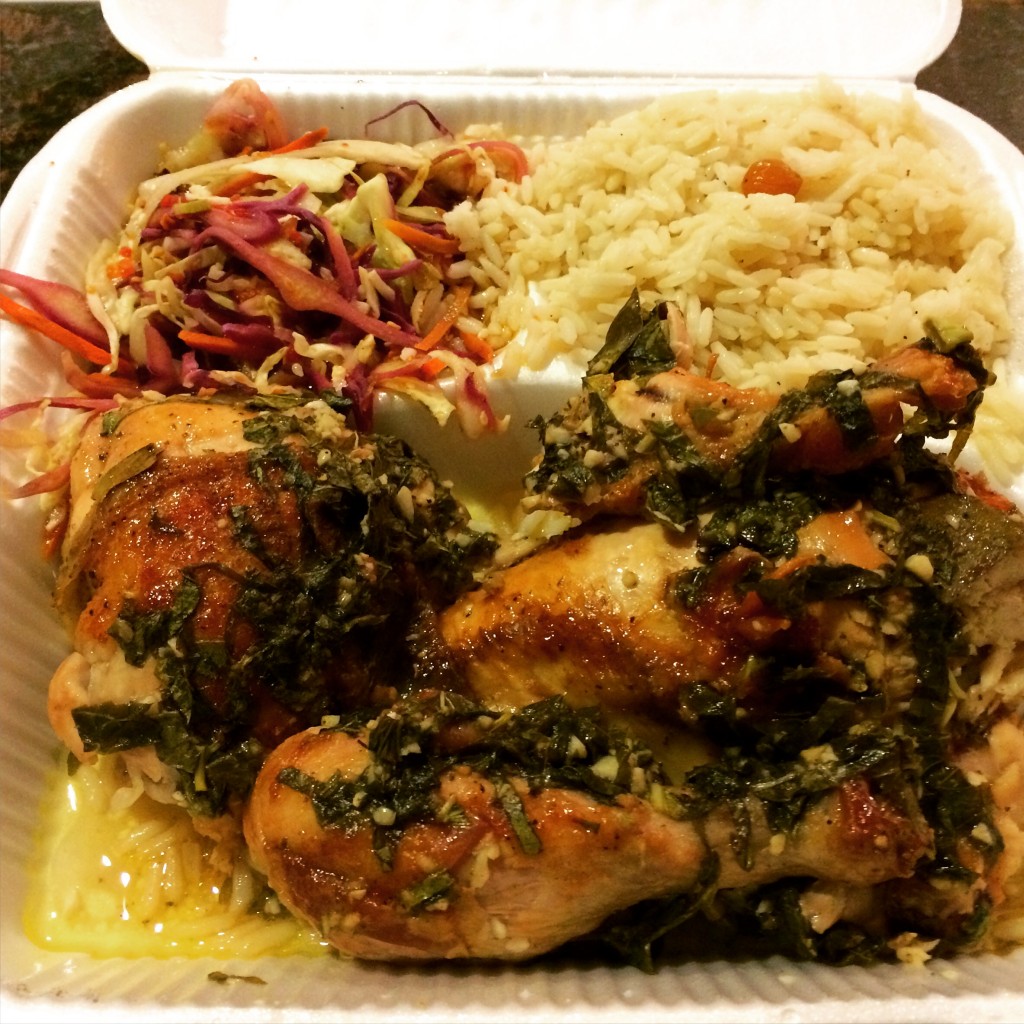 Mo Ran Gak $$ – Garden Grove – High Quality Korean BBQ including combination plates with Shorts Ribs, Rib Eye Steak and Brisket.  They offer a Spicy Buckwheat Noodle soup that is so refreshing while eating Korean BBQ, it is a must try.
https://www.yelp.com/biz/mo-ran-gak-restaurant-garden-grove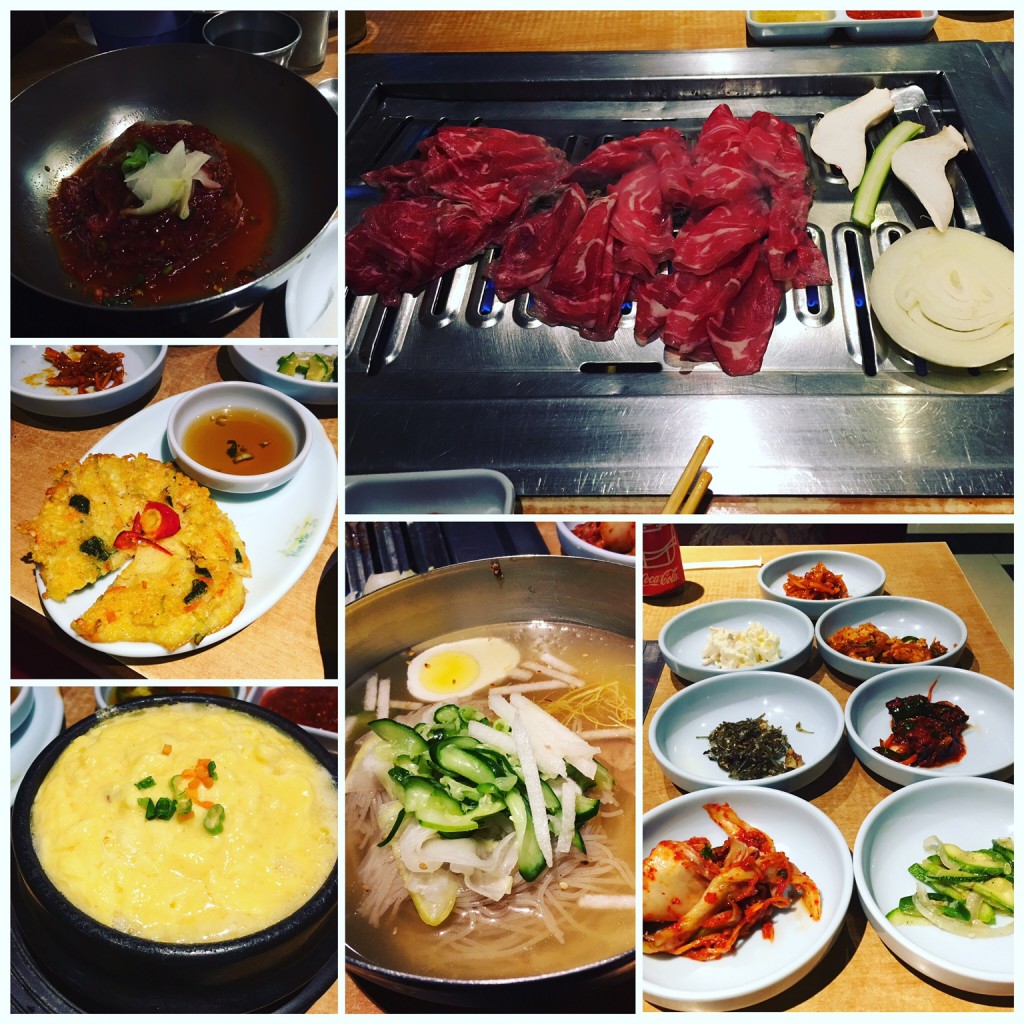 Uroko Café $ – Costa Mesa – Great Poke, great sauces, great prices, its all great.  Plus they have a huge dining area so there is never a problem finding a table during the lunch or dinner rush.
The ARC Restaurant Food & Libations $$ – Costa Mesa – Serves rustic dishes on cast iron skillets and wooden platters.  They offer a mouth busting burger along with other entrées and sharable options.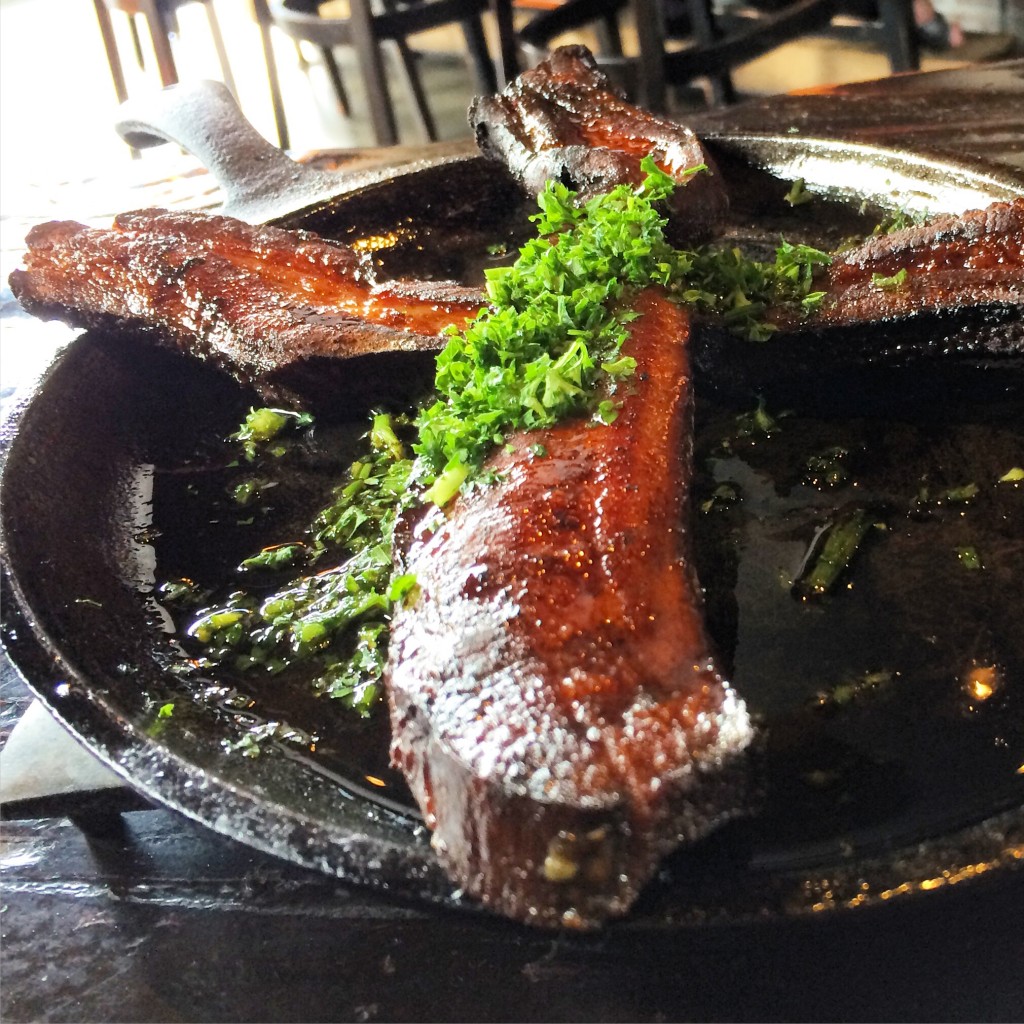 The Halal Guys $ – Costa Mesa – You got to give The Halal Guys props for bringing their food over from NYC finally.  Chicken, Gyro and Rice slathered in White Sauce enough said.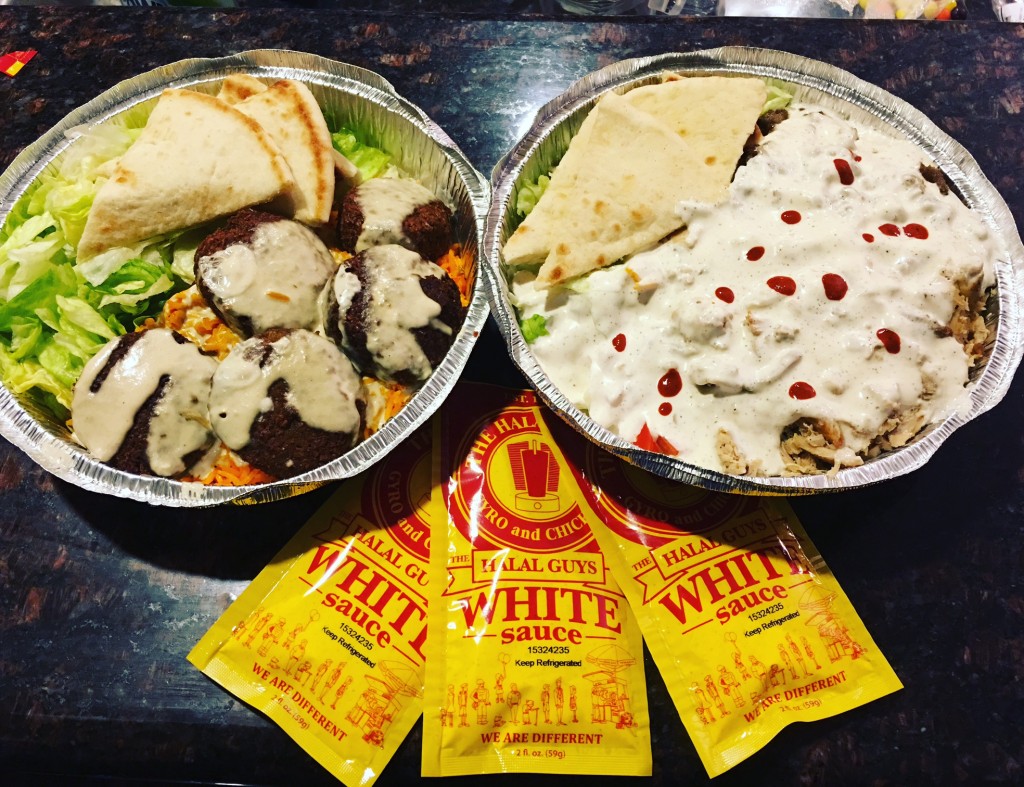 Bosscat Kitchen and Libations $$ – Newport Beach – Southern food, great brunch and wide selection of whiskeys.  Come here for a cocktail or order the Bosscat Burger to satisfy that hamburger craving.
http://www.bosscatkitchen.com/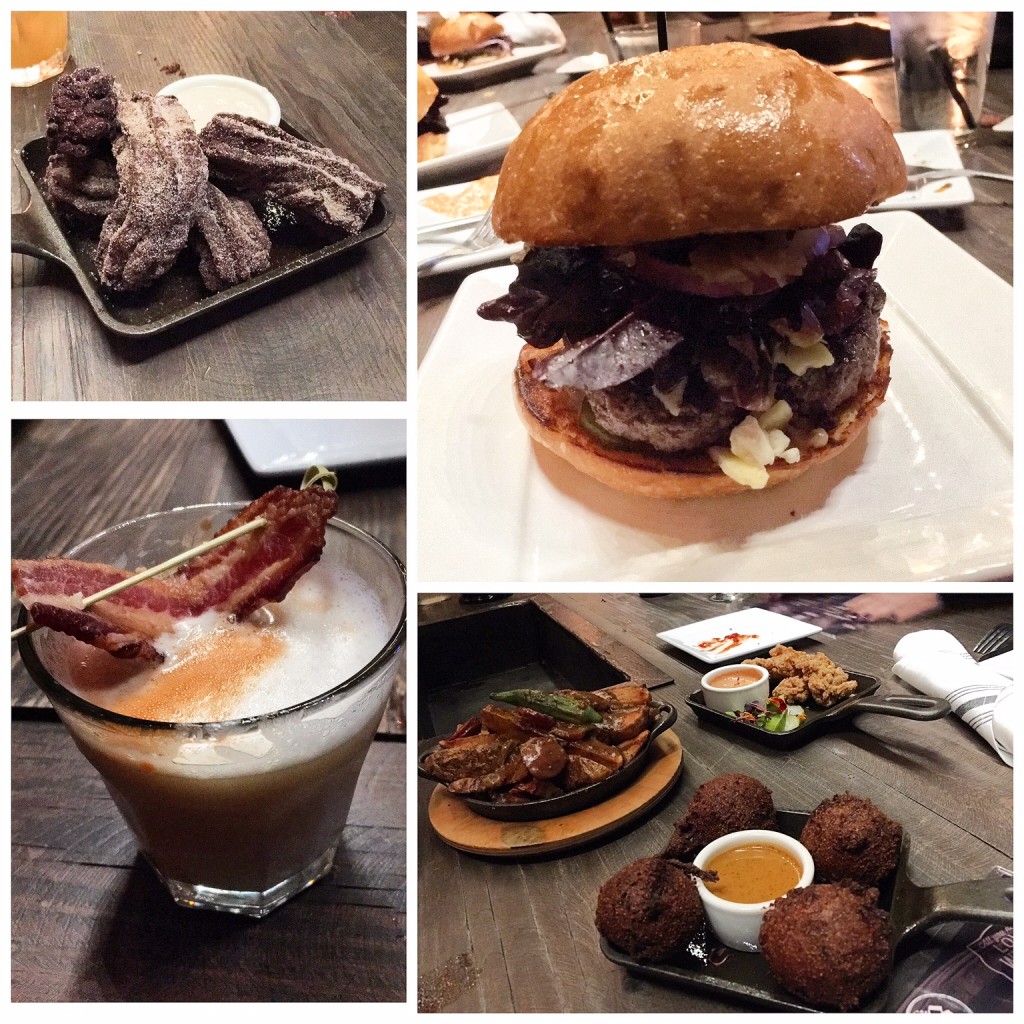 Subculture Extraordinary Sandwiches $ – Huntington Beach – Dutch Crunch bread is amazing here along with their wide variety of sandwiches with Pow Sauce.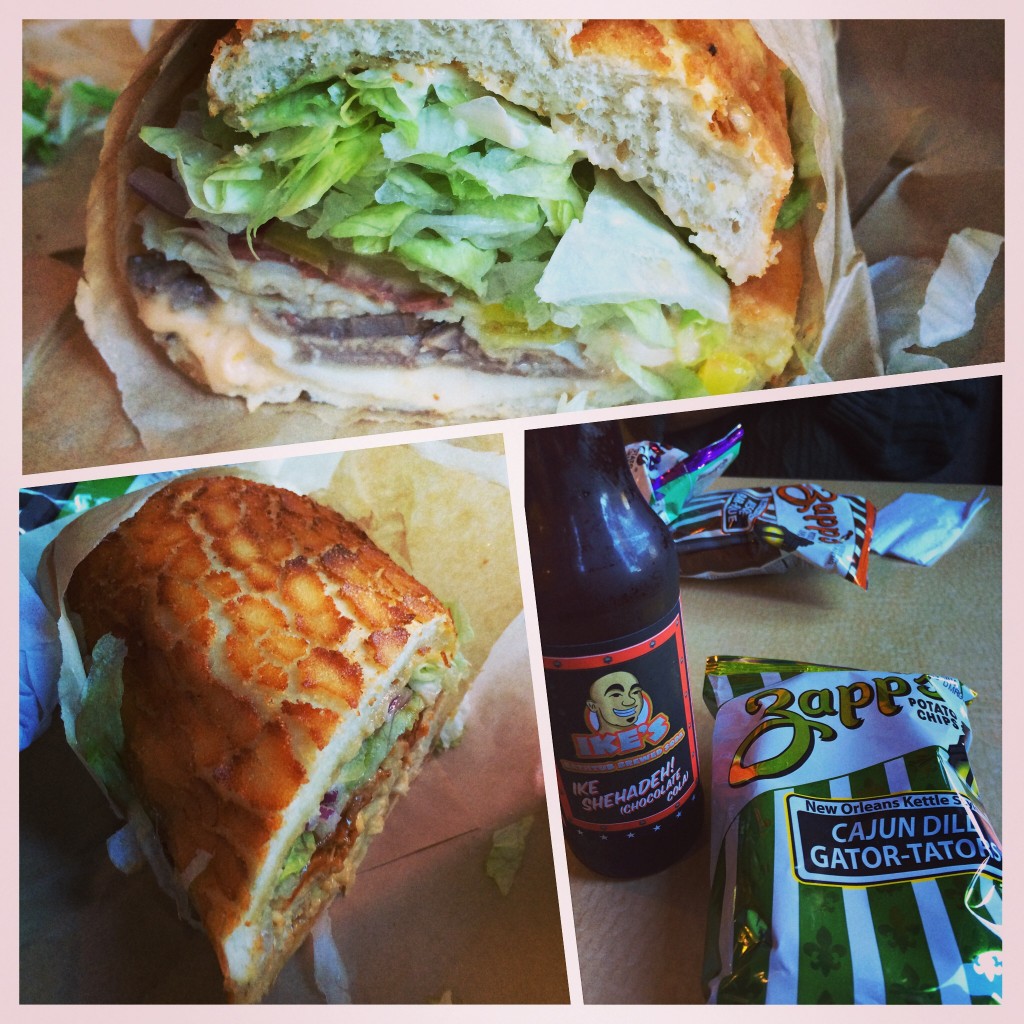 Hamamori Restaurant & Sushi $$$ – Costa Mesa – Sit at the sushi bar and order their Omakase to  experience unique Sushi the Hammamori way.  Some interesting sushi include Uni with truffle, Toro with Truffle, Toro with Uni, Salmon with salmon roe and Tuna with Balsamic Vinaigrette.
https://www.yelp.com/biz/hamamori-restaurant-and-sushi-bar-costa-mesa